DTC Briefing: Startups contend with 'whack-a-mole' iOS14 fallout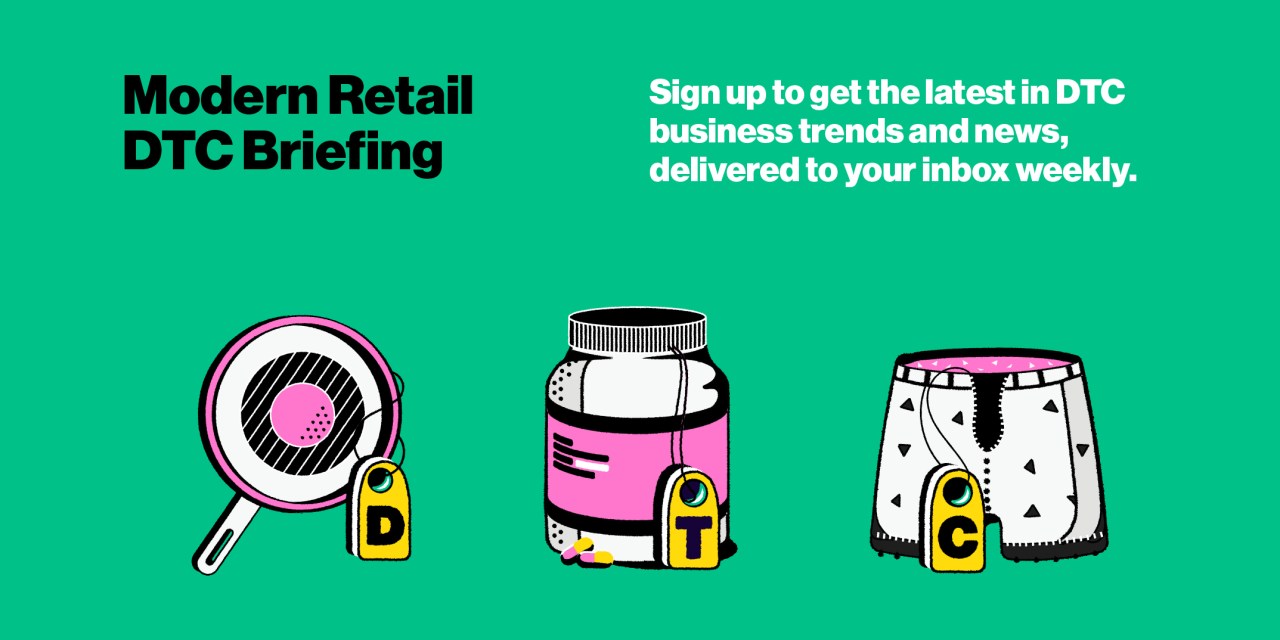 Ivy Liu
This is the latest installment of the DTC Briefing, a weekly Modern Retail+ column about the biggest challenges and trends facing the volatile direct-to-consumer startup world. More from the series →
This is the latest installment of the DTC Briefing, a weekly Modern Retail column about the biggest challenges and trends facing the volatile direct-to-consumer startup world. To receive it in your inbox every week, sign up here. 
Roughly two months after Apple rolled out its App Tracking Transparency (ATT) prompt as part of the iOS14 update, direct-to-consumer startups are still trying to understand the impact of it.
The fallout felt by DTC startups has widely varied, according to the four media marketers and media buyers I spoke with; multiple brands reported their cost per impressions (CPMs) rising on Facebook since the iOS14 update, though it's not entirely clear if the iOS14 update is solely responsible for that. Some brands that advertise on Snapchat also report rising CPMs. Meanwhile, the conversion and purchase-related data Facebook reports back continues to get less accurate, brands report. While most companies are trying to use supplemental data to determine how effective their Facebook ads are, it's not exactly clear what the right combination is.
Put together, the iOS14 update has made for a shaky digital marketing landscape that's only likely to get less stable on DTC brands. No longer can they put together a tried-and-true formula to drive a particular number of purchases from Facebook ads from a certain number of dollars. And while marketers are still maneuvering the changes that came from this most recent update, there are further updates from Apple on the horizon that threaten the stability of other marketing channels.
"It is almost like a game of whack-mole honestly, trying to work through all the new issues that come up as a result of the iOS update, and as a result of the algorithmic changes and other changes Facebook is pushing," said Josh Knopman, director of product and digital growth at Caraway. "Something that worked last week will most likely not work this week."
Most DTC startups have seen the biggest hit on Facebook ads. That's because, for most of them, Facebook is one of their biggest advertising channels. Even though the iOS14 update — which resulted in iPhone users having to opt in in order for apps to track their activity across different websites — has implications for all social media apps with advertising businesses, much of the discussion has centered around Facebook. Here's an overview of the biggest challenges DTC brands are still grappling with as the iOS14 update has now rolled out to a significant number of iPhone users.
Rising CPMs
Knopman said that since the iOS14 update first rolled out widely in April, Caraway has seen a "mid double-digit percentage increase" in CPM costs on Facebook. Jason Wong, managing partner at brand incubator Wonghaus Ventures, said that in some of the most extreme cases, CPMs have doubled on Facebook for his brands.
It's a change that brands were anticipating as part of the iOS14 updates. Given that digital ad platforms can no longer serve ads to users based on what products they might have viewed on other websites, it has gotten more difficult for platforms that rely a lot on browser history — like Facebook — to serve ads to the right people.
And Facebook's not the only platform that's gotten more expensive. Jasmine Rayonia, senior manager of growth marketing at home goods brand Brooklinen, said that CPMs for the brand on Snapchat have increased 43% from May to June — something that she anticipates may happen more as other brands diversify ad spend away from Facebook.
There are other factors at play that could lead to rising CPM costs. "The iOS14 roll out also coincided with a shift in the macro environment of consumer spending habits as Covid restrictions lifted in many areas," said Rayonia. "So the biggest unresolved questions [for us] center around wondering how much of the recent decline in Facebook performance is attributed to these two shifts."
Figuring out alternative methods of data collection
David Herrmann, an independent media buyer, said that one of the biggest challenges he is sorting through with his clients is the fact that the data Facebook has been reporting back about the performance of ad campaigns has gotten more unreliable. "We knew going in the data would be off, but most of us didn't expect it to be this off," he said. In some cases, he said that the pixel related data that Facebook reports back to brands (data related to what a person did after viewing an ad, such as adding an item to a cart, or buying it) seems to be off by as much as 50%. When asked for comment on these reporting discrepancies, a Facebook spokesperson pointed to a help center section Facebook previously issued ahead of the iOS14 update, warning that "as more people opt out of tracking on iOS 14 devices, ads personalization and performance reporting will be limited for both app and web conversion events."
What that means is that brands have to cobble together other sources of data to figure out how effective their ads are. Google Analytics has become an increasingly popular tool to do so. Knopman said that he's placing more importance on blended metrics. He essentially looks at Caraway's customer acquisition costs as a whole, rather than by specific marketing channels. He can determine if there seems to be a big spike in customer acquisition costs on Facebook if the blended number goes up, but costs don't significantly go up in any other channels.
Another big strategic shift is that brands are investing more of their own efforts in collecting customer data, which they can then use to feed Facebook retargeting. Wong said he's doing this through SMS and email marketing, as well as creating a shoppable quiz for prospective customers to take.
iOS15 looming
As brands are still trying to figure out how to adjust to the post iOS14-landscape, there's a new challenge looming on the horizon. When Apple releases its iOS15 update — which just got released as a public beta last week, but won't roll out widely for many more months — Apple will offer a new prompt called Mail Privacy Protection. That feature will be opt-in, but it will allow users to opt into hiding their IP address when they open emails. What that means is it could make it more difficult for brands to gauge where their email subscribers are coming from. Knopman gave the example of a brand wanting to send emails to all of its customers in California as a task that could become more difficult once the iOS15 update rolls out.
"The big issue is how do we grow in a post iOS14-world?" said Herrmann. "We're all confident there will be resolutions, but a year in which so many businesses were stretched thin, this new change is just another shot in the arm."
Andie's celebrity partnership strategy 
After more than four years in business, swimwear brand Andie is trying to make a bigger splash by running celebrity-driven campaigns for the first time. In June, Andie released a limited-edition collection designed in partnership with Australian-American actress Claire Holt. And this week, it is releasing a new marketing campaign featuring Demi Moore (who is also an investor in Andie) and her daughters in some of Andie's most popular styles.
"As we scale, it's really in some ways about diversifying how you get the brand out there," said CEO Melanie Travis. 
Travis said part of the thinking in partnering with Holt and Moore is that Andie wanted to run campaigns targeting two different types of audiences and compare the results: Holt, an actress who has appeared on The Vampire Diaries, has a younger fan based and is very active on Instagram, with 6.8 million followers. As such, Andie didn't run any paid media to support the launch of Holt's collection, instead relying on organic social media posts and press. Moore, meanwhile is a more traditional A-List celebrity, and Travis said that they will be featuring Moore more heavily in paid media campaigns, including featuring her on billboards.
"I'll be really interested to compare the results — in the fall, we will have enough data on both the Claire and the Demi one and we can see what works, what didn't work and then as we think about celebrity partnerships going forward we will be informed having these two under our belts," said Travis. 
What I'm reading
Rent the Runway has

hired three former Amazon executives

within the past four months to fill high level positions within its supply chain and logistics teams, Business Insider reports. 

DSW is

piloting self-checkout stations

in some of its stores as it struggles to find enough part-time employees. The company is also trying to lure more employees in a tough hiring market with signing bonuses.

Investor interest in 3PLs is only growing, as evidenced by ShipBob

raising a new $200 million round of funding

last week. CEO Dhruv Saxena told the Wall Street Journal that ShipBob now has more than roughly 5,000 customers, up from roughly 1,500 at the beginning of 2020. 
What we've covered 
The beverage space is getting increasingly crowded, thanks to upstarts like Olipop, Sunwink and Swoon. They're trying to keep customers coming back by introducing new flavors, and investing in splashier marketing campaigns.

Brands like Cuyana and Maker& Son are hitting the road this summer with

traveling showrooms

. Rather than commit to a ten year or even three month-long lease, these brands are opting instead to invest in mobile pop-ups, so they can travel between a few different cities.

Last week at its annual Unite conference, Shopify

announced a slew of changes

designed to give merchants more ways to customize the look of their storefronts.