DTC Briefing: Startups are accelerating plans for new store openings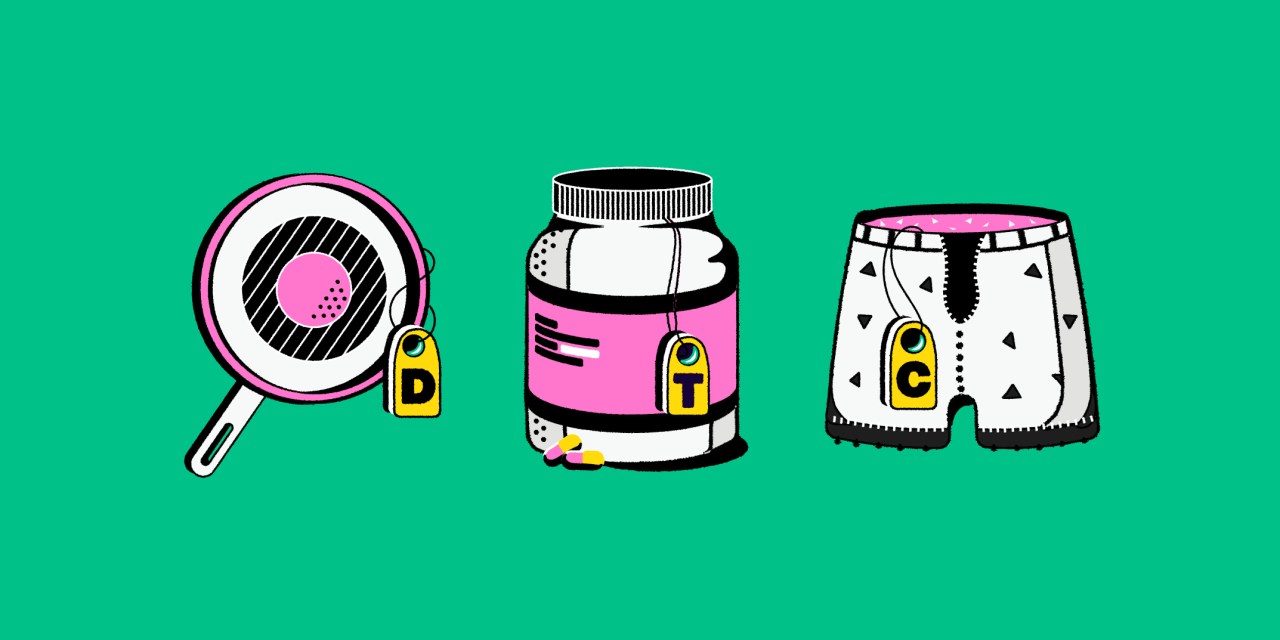 Illustration by Ivy Liu
This is the latest installment of the DTC Briefing, a weekly Modern Retail+ column about the biggest challenges and trends facing the volatile direct-to-consumer startup world. More from the series →
This is the latest installment of the DTC Briefing, a weekly Modern Retail column about the biggest challenges and trends facing the volatile direct-to-consumer startup world. To receive it in your inbox every week, sign up here. 
Over the past year, store openings were few and far between — with the exception of some pop-ups  — as direct-to-consumer startups decided to direct their focus to their e-commerce channel. But now, finally, it feels like physical retail is hot again as the pace of new store openings has picked up. 
Within the past week, a few startups have announced significant new funding rounds, with the express purpose of opening more stores. This morning, ear-piercing startup Studs announced that it has raised a new $20 million round of funding with the hope of more than doubling its physical retail presence in 2022. Underwear brand Parade said last week that it has also raised a new $20 million round of funding, with plans to open its first store in Soho in November. Other DTC brands like Vuori and Tecovas have quietly grown their store count in 2021 — the two brands are on track to end the year with nine and seven new locations respectively. 
For the past several years, the conventional wisdom has been that DTC startups need to open dozens of stores in order to scale and significantly grow revenue, as the majority of people still shopped in brick-and-mortar locations. However, last year the huge uptick in e-commerce sales led many brands to press pause on their store openings, and instead focus on their online channel for a year. Emarketer estimated that brick-and-mortar sales declined 14% last year. 
But now that in-person shopping is picking back up again — and the all-important holiday season is approaching — the focus is once again starting to shift back to physical retail for some fast-growing DTC brands. 
"The [underwear] category today is 80% offline, so retail experiences and third-party partnerships will be a big part of how we reach the next one million customers," Parade CEO Cami Téllez told Modern Retail in an email.
"In 2021, we really are doing what our plan had always been for 2020," Studs CEO Anna Harman told me. Studs opened its first ear piercing Studio in New York in 2019, then opened a Hudson Yards location in February 2020, which it later had to permanently close. Studs also sells earrings on its website, which helped carry the company through the pandemic. 
But this year, it's been an entirely different story for Studs — the company has opened four studios — in Boston, Los Angeles and Austin — and three more openings are planned before the end of the year. 
Harman said that Studs has been able to quickly secure new locations in part because the company's piercing studios — which range from 300 to 1,500 square feet — are smaller than that of a typical retail store. 
Other brands see an opportunity to grow their name recognition even more by ramping up new store openings after seeing explosive growth in 2020. "Despite all of last year's challenges for retail, we're very fortunate to have maintained significant growth that enabled us to continue our investment in brick-and-mortar stores," Vuori senior director of retail Catherine Pike said in an email.
The California-inspired activewear brand nearly tripled its revenue between 2019 and 2020, and Pike said that that Vuori wanted to open more stores in part to give "the people who found us online over the past 12+ months a physical space to visit." 
Many companies are also trying to cram in these new store openings before the holidays — Pike said that Vuori specifically has six store openings slated for the fall, including one in Orange County that is slated to open at the end of the week. 
New York is still a popular place for store openings, but store openings are becoming more distributed as many of these brands' core customers have moved to new cities over the past 18 months. Vuori's store presence is still largely concentrated in California, where most of its customers are, but the company has also done a pop-up in the Hamptons this year and opened a permanent location in Boulder, Colorado.
Studs has studios opening before the end of the year in New York, Austin and Miami, and Harman said the company's goal longterm is to have a presence in "all of the major coastal cities."
"I think retail has really experienced a resurgence in the last six months," Harman said. "A rising tide lifts all boats — the goal isn't to get the best deal [on leases] because retail is depressed, the goal is for retail to be thriving."
The early holiday sales push is no match for the lure of Black Friday
Despite the push from larger retailers encouraging customers to do their holiday shopping earlier this year, many shoppers are sticking to their normal holiday routines. That's according to a new holiday shopping survey from Klarna, in which nearly half of shoppers surveyed plan to make most of their holiday purchases on Black Friday. Another 38% plan to do most of their holiday shopping on Cyber Monday.
That probably won't come as a surprise to retailers who tried to get people to do their holiday shopping early last year. Trying to train customers not to not do most of the holiday shopping on the days when they are most accustomed to finding the best deals is akin to defying the laws of gravity. "I don't think of now as the time to purchase holiday gifts for friends, family and clients…I think that's the reality." Matthew Hertz, co-founder of consulting firm Second Marathon, previously told me.
Many major retailers are trying to encourage people to get started on their holiday shopping lists by hosting sales earlier — Target, for example, has its "Deals for Days" sales event kicking off next week, while Amazon is hosting a three-week-long beauty sale that just kicked off yesterday. But most of these events are additive, not pulling forward holiday sales.
DTC brands, for their part, are not pushing holiday messaging on their websites quite yet, especially since most of their inventory is not seasonal.
What I'm reading
New energy efficiency targets in China are already forcing some factories there to limit how many days a week they operate,

furthering production delays

. The CEO of one brand told the Wall Street Journal he predicts retail prices will go up as much as 15% next spring as a result. 

Warby Parker had a strong debut on the public markets last week, with its stock price rising 36% on its listing day, giving the eyewear maker a

valuation of over $6 billion

. 

Thingtesting takes a peak behind the curtain at

Firmenich

, a Swiss fragrance house that has worked with Calvin Klein and Le Labo to develop scents and more recently, has also worked with startups like Glossier and Otherland. 
What we've covered 
Subscriber exclusive:

Investor interest in

Shopify apps

is exploding, after Shopify announced earlier this year that it would no longer take a cut from the first $1 million in sales apps generate annually.

Alcohol brands are embracing

sustainability marketing

, as Diageo opens a new distillery in Kentucky with a sustainability focus.

Oatly's North American president Mike Messersmith stopped by the

Modern Retail podcas

t to talk about how the newly-public oat milk brand plans to grow its name recognition across the United States.