'Retail feels risky': How the holiday pop-up has changed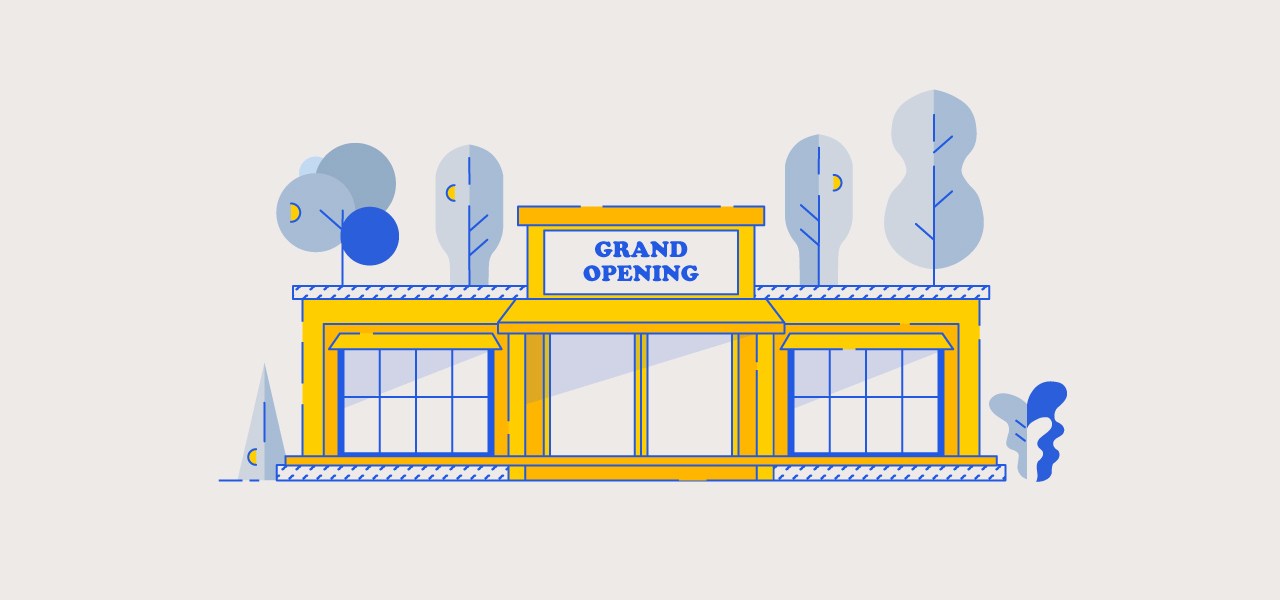 This story is part of a week-long Modern Retail editorial package looking into this year's holiday season. Retailers have suffered over the last six months, and many are pitting their hopes on this last quarter. In this series, we look at what's changed and what it means for the retail industry in the years to come. 
Last year, New York' Soho neighborhood was filled to the brim with holiday pop-ups, both from more established retailers and brands like Ugg and Kohl's, as well as up-and-coming startups like East Fork Pottery and Stuart & Lau.
But this year, the coronavirus has put a damper on holiday pop-ups. Few retailers are opening pop-ups this year with the goal of getting shoppers to spend hours checking out their winter wonderlands. The retailers who are opening up temporary stores are doing so because they're one of the few retailers who are still seeing decent levels of in-store traffic. Or, they are smaller retailers who got a good enough deal on rent that they are able to open stores that they otherwise normally wouldn't have been able to. Put together, the holiday pop-up is vastly different from what it was in the past.
"Usually in the fourth quarter and into the holidays, there is so much around experiential," said Melissa Gonzalez, founder of Lionesque Group, a firm that helps brands launch pop-ups. Whereas previously the goal of a pop-up might have been to get as many people into the store as possible, "now it is about how do we create a safe environment."
Brick-and-mortar retailers are hesitant to open new stores right now — pop-up or not — in part because of the capacity restrictions most states have enacted upon retail stores. In New York, retail stores are only allowed to operate at 50% capacity. With capacity restrictions in place, and because of the fact that fewer people are projected to visit stores this holiday season compared to last, most retailers don't see the need to open new stores.
One retailer that is still opening pop-ups for the holidays is Lululemon. CEO Calvin McDonald said in September that it would open 70 temporary stores during the holidays this year. McDonald said that Lululemon would be opening these pop-ups — in some cases opening a temporary store in the same mall where a permanent Lululemon store is located — in order to ease wait times at stores.
Lululemon's one of the few apparel retailers that hasn't seen a huge decline in revenue during the coronavirus, reporting during its second quarter earnings that revenue was up 2% year-over-year. And one retail research analyst told Modern Retail in September that she's actually seen some Lululemon stores report a one to two hour wait time just to get in the stores. 
Testing the waters of physical retail
As some direct-to-consumer brands have reported their e-commerce sales have doubled or tripled during the pandemic, they also no longer see the need to open pop-ups this holiday. Rebekah Kondrat, founder of consultancy Kondrat Retail, said that she's seeing more brands look at wholesale partnerships to gain exposure, instead of opening pop-ups. 
"Frankly, retail feels really risky [right now] unless you are Lululemon," Kondrat said.
The holidays have been a big time for pop-ups historically, simply because it's the biggest sales period for most retail companies. For direct-to-consumer brands, it's a way to test out new markets before opening a permanent store there. Brooklinen, for example did a holiday pop-up in Soho in 2018, before deciding to open a permanent store in Brooklyn a year later. CEO Rich Fulop told Retail Dive at the time that the pop-up helped the company determine that Soho actually wasn't the right neighborhood for them. Larger brick-and-mortar retailers, like Kohl's and Macy's, have done pop-ups in the past specifically to promote new collections or products in time for the holidays.
Most retailers don't break out exactly how much sales they generate through pop-ups. But, because they typically run for four months at most, they are not as big of a drag on retailers' bottom line as opening a permanent brick-and-mortar store. Rather, one of the biggest risks in brands doing a pop-up according to Kondrat, is opening one without a clear idea of what exactly they want to learn from the pop-up. Before the coronavirus, she said, DTC startups in particular started doing pop-ups "because that was the natural progression," before opening up a permanent store.
There are still some businesses that, because of the sales increase they've experienced during the pandemic, think now is the most opportune time to test out physical retail. 4Twenty4, an online-only boutique in Portland, Oregon, is opening a pop-up in Seattle at the end of October, with the help of the Lionesque Group.
4Twenty4 co-founder Kenneisha Brown said that the brand's sales have increased about 40-50% year-over-year. The company also saw a boost in sales after being featured in a Marie Claire roundup of black-owned fashion and beauty brands.
Brown said that the company had already been looking at opening a permanent store in Portland. "Right before Covid, we decided not to go through with it, and we are grateful we did not." Brown said 4Twenty4 opted for the Seattle pop-up, because even during the pandemic, the company still gets "a lot of questions about when we are going to have a brick and mortar [store]."
"I am hoping to learn how to properly operate and run a brick and mortar business from this," she added.
For the companies that are moving ahead with pop-ups, there are deals to be had. The Mall of America in Minnesota, for example, turned a 5,000 square foot space previously occupied by now-defunct Riley Rose into a holiday pop-up called Community Commons, which will sell products from local businesses. The space will feature 17 tenants, all of whom will get the space free of charge for the next six months.
Even with great lease terms, some businesses are still considering their options. "We've been approached by a few different businesses that operate pop-ups in different locations, " said Louisa Schneider, founder and CEO of ear piercing startup Rowan. "The price to pursue pop-up opportunities have become much more favorable over the past few weeks," Beyond stores, Rowan allows customers to schedule an at-home piercing with a registered nurse. The company also has an ear piercing studio in New York that opened in August.
"We've seen months to years off of [of rent], and then also having a landlord participate in aspects of any sort of renovation, or even assisting with services like trash removal or acceptance of deliveries, said Schneider. She said that she was able to get more than six months off of rent for Rowan's New York studio.
Schneider said that she's still waiting to decide whether or not to do any pop-ups in time for the holidays, as demand for Rowan's at-home piercing service is still high.
As some companies like Rowan wait to decide whether or not they want to open pop-ups in time for the holidays, Kondrat said that she's hearing from more DTC startups who want to restart the conversation about whether or not they want to open new stores, something they had previously put on pause since March.
"They are starting to look at 2021," Kondrat said. "Holiday — it's going to be what it's going to be….what I'm seeing is, they are talking about where is their next location, and they are starting to rethink what is retail now."