DTC Briefing: How year-old startups are trying to grow through chaos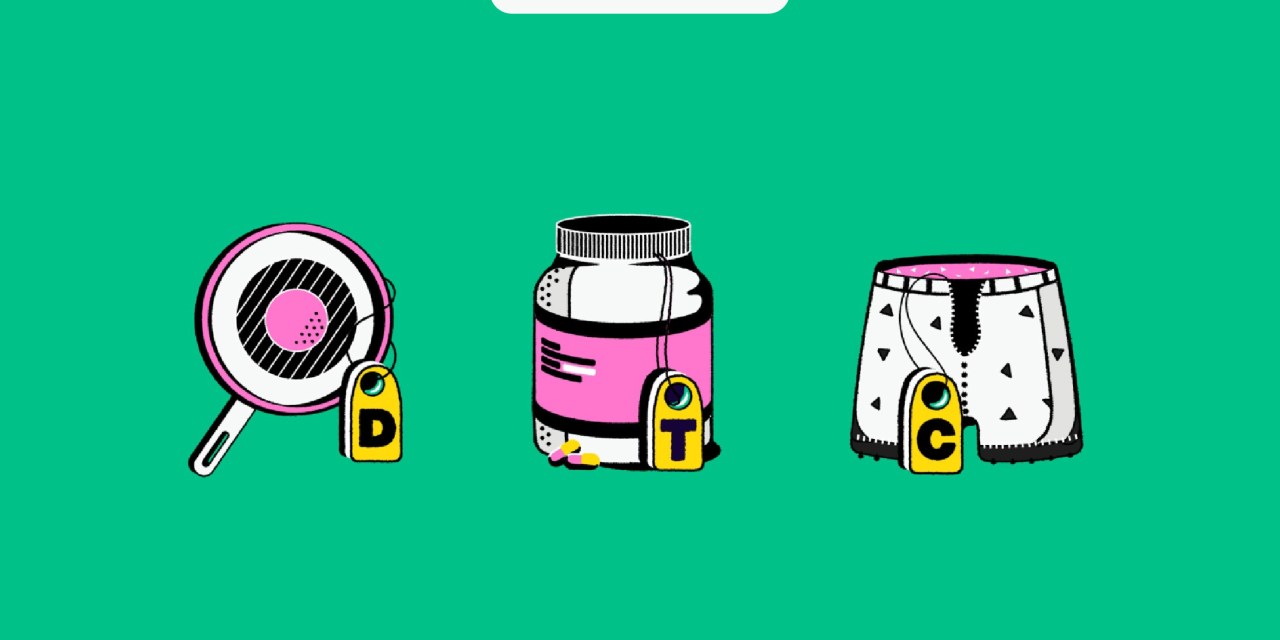 This is the latest installment of the DTC Briefing, a weekly Modern Retail+ column about the biggest challenges and trends facing the volatile direct-to-consumer startup world. More from the series →
This is the latest installment of the DTC Briefing, a weekly Modern Retail column about the biggest challenges and trends facing the volatile direct-to-consumer startup world. To receive it in your inbox every week, sign up here. 
For Windmill, a one-year-old startup that sells sleek air conditioning units, 2021 represents its first true year in business.
Because of lengthy shipping delays, Windmill launched last June with a pre-order model — and ended up selling through all of its 2020 inventory within 48 hours. Windmill wasn't truly able to operate as a standard e-commerce business until May, when its products were finally available for sale on its site in real-time.
"When we initially launched last year… we had to scale down on our launch significantly given everything that was going on in the world," said Windmill co-founder and CEO Mike Mayer. 
Rarely, if ever, does a startup's first year in business go according to plan — but DTC founders who launched their businesses in 2020 had to deal with an unprecedented amount of chaos. Now, going into their second year of business, these startups are ramping up marketing investments, resuming some of the brand-building tactics they previously had to put on hold, like hosting in-person events. But, it's still not business as usual, particularly as supply chain challenges make new product launches difficult. 
Some startups that launched last year were beneficiaries of unexpected shifts in consumer behavior. Kim Pham, co-founder of Omsom said that her startup — which sells Asian meal starters and launched in May of last year — surpassed their first-year sales projections by about 2X last year as "people rediscovered the joy of cooking at home again." The company also benefitted from an unexpected partnership with Disney — the entertainment giant reached out to Omsom eight into business — via a collaboration to promote its movie Raya and the Last Dragon. 
For most new startups, the biggest changes they had to make last year revolved around their marketing strategies. Before the pandemic, rising customer acquisitions costs on Facebook and Google had led new many startups to prioritize offline marketing tactics during their first year in business.
Omsom, for example, had planned to host pop-up dinners to promote its launch, which it quickly had to scrap as the coronavirus outbreak worsened. Non-alcoholic aperitif brand Ghia had initially planned to sell its beverages to restaurants, then quickly had to come up with an e-commerce strategy ahead of its June launch. United Sodas of America, meanwhile, had planned to run a big subway advertising campaign shortly after launching in May — though co-founder and CEO Marisa Zupan said that the company was able to reallocate that advertising to above-ground placements.
Because of the huge uptick in e-commerce sales last year, most of the brands I spoke with said that they had surpassed their first-year sales goals. Now, the focus for this year is reinvesting in some of the splashier marketing and brand-building campaigns they were unable to do last year.
Windmill, for example, just launched its first out-of-home campaign: In partnership with Horizon Media's performance agency, Big, Windmill put up posters in more than 40 New York City laundromats, and also plastered the Hamptons Jitney bus with ads. "The out-of-home landscape has changed," Mayer said, adding that he didn't think ridership was back to a level where it made sense for Windmill to run subway ads.
Ghia started approaching restaurants about wholesale orders last holiday season, founder Melanie Masarin said, and the company now has roughly 250 to 300 accounts, which include restaurants and some hotels. 
But it's not entirely back to business as usual: Zupan from United Sodas of America said, for instance, that getting enough inventory to stay in stock is still a challenge. "When your projections are outpacing yourself by three to four times what you anticipated you can't just turn around and get three to four times more production time immediately," she said. 
Zupan said that while the pandemic didn't make her entirely rethink the growth strategy for United Sodas of America, "what we've found is a diversified strategy is going be really important for us because consumer behavior are changing so rapidly." The brand's drinks are now available for sale in select retail stores in addition to its website, and the brand is launching on Amazon soon.
Additionally, as the Delta variant spreads around the country, some founders are finding that they are having to once again make contingency plans.
"If you would have spoken to me two weeks ago, I would have said oh we would have had a ton of events, a party in October," Masarin said. Now, she's not so sure. 
Square buys Afterpay
It's an exciting time to be in the buy-now, pay-later space. On Sunday, Square announced that it's acquiring Afterpay for $29 billion in an all-stock deal. It's a new development in the ever-growing payments wars.
"Square and Afterpay have a shared purpose. We built our business to make the financial system more fair, accessible and inclusive, and Afterpay has built a trusted brand aligned with those principles," Square CEO Jack Dorsey said in a statement announcing the acquisition.
As my colleague Gabriela Barkho reported last February, Afterpay has spent the last year building out its in-store payment options. It's inked partnerships with more than a few high-profile retailers, too, including Aritzia, Fabletics, Crocs and Forever 21. But, that doesn't mean online brands aren't involved. In fact, this acquisition is likely a way for Square and Afterpay alike to grow both their online and offline businesses. "I can envision plenty of opportunities for Square to promote Afterpay's installment plans in stores (since it has so many payment processing relationships with merchants) and online (via merchants and also through Cash App)," Ted Rossman, senior industry analyst at CreditCards.com, wrote in an email.
Still, this doesn't mean the war is over. Klarna, for example, announced last week that it's acquiring Apprl, a platform that works with influencers and retailers. And Bloomberg reported earlier this month that Apple is working on its own buy-now, pay-later service with Goldman Sachs.
What I'm reading
The Wall Street Journal looked into fast fashion app Shein — focusing on the company's supply chain allows it to sell such inexpensive garments.
Social media is now all about commerce. Retail Dive mapped out how the major players — like Facebook, Pinterest and Snap — are trying to compete more with online retailers.
It was a big quarter for Shopify, to say the least. For the first time ever, its revenue surpassed $1 billion — that's quite a milestone.
What we've covered
Shapewear brands are rebranding their products as ideal for everyday wear, and getting into new categories like loungewear, as people's wardrobes get more casual.

Retailers are still using

"staycation" messaging

to promote new products, as they want people to keep investing in their homes even as travel ramps back up.

Foxtrot CMO Carla Dunham stopped by the

Modern Retail podcast

to discuss the convenience store chain's expansion plans.