DTC Briefing: How supply chain shortages are impacting e-commerce operations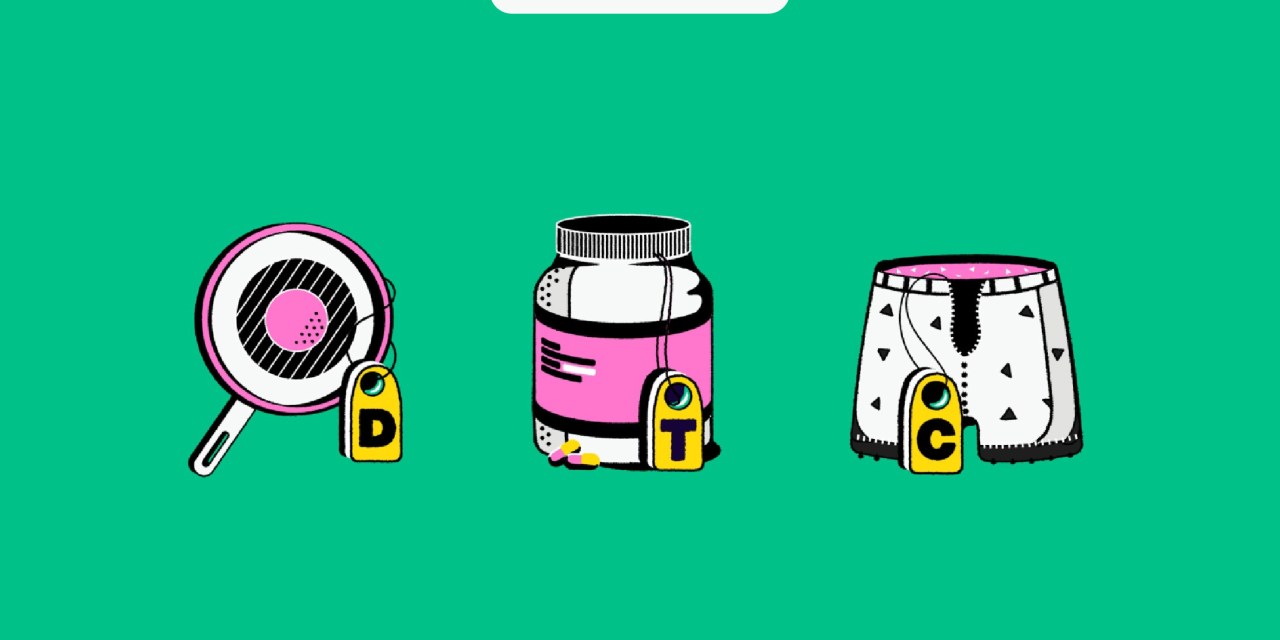 This is the latest installment of the DTC Briefing, a weekly Modern Retail+ column about the biggest challenges and trends facing the volatile direct-to-consumer startup world. More from the series →
This is the latest installment of the DTC Briefing, a weekly Modern Retail column about the biggest challenges and trends facing the volatile direct-to-consumer startup world. To receive it in your inbox every week, sign up here. 
With the return of in-person events and travel, as well as a continued surge in sales of apparel and other products that were hurt during the pandemic, it almost feels like e-commerce startups are back to business as usual. 
That is, except for the supply chain side of their businesses. Getting products manufactured overseas, transporting them over to the United States and shipping them out to customers globally is still nearly as difficult as it was in 2020 — and in some cases more difficult. Each week, there's a new story about a forthcoming shortage of a product (such as rubber gloves), while materials that nearly every retailer relies on, such as lumber, remains expensive.
My colleague Gabriela Barkho has written about the various tactics e-commerce startups have employed to deal with the rising costs of raw materials, as well as shortages of certain packaging materials and ingredients. But those aren't the only ways that supply chain headaches are impacting DTC startups. Nearly every decision that a burgeoning e-commerce startup has to make these days has to account for shipping or production delays on every little item. 
"In the past, we have felt like we were a little more in the driver's seat," said co-founder and CEO of baby accessories brand Lalo Greg Davidson. Now, with the supply chain challenges Lalo and every brand is facing, he said, it feels "a little bit more like losing control, which I think can be hard for any founder."

In talking with founders and other executives in the retail industry over the past few days, here are some under discussed ways that supply chain issues are impacting DTC startups: 
Sustainable and domestic packaging is getting a second look: Packaging such as cardboard boxes and aluminum cans is becoming harder to source, requiring brands to buy up those supplies further in advance, lest they risk setting back the entire production process.
One bright side: domestic suppliers, as well as more sustainable packaging, are getting a second look from brands. Beauty brand Minari decided to work with a domestic manufacturer for its shipping mailers in preparation for its May launch, to minimize the potential for delays, founder Anastasia Bezrukova previously told me. 
Rodney Manzo, CEO and founder of supply chain management company Anvyl, said that he's also seeing more brands take a closer look at using more recyclable or compostable materials — which can typically be more expensive — while prices of other raw materials continue to rise. 
"Maybe this is a time where you do switch over [to sustainable materials] because you can handle that margin hit," he said. 
Build outs of retail stores are taking longer: It's not just the manufacturing of e-commerce brands' products that is being delayed — any process that relies on getting goods from point A to point B is taking longer. That includes building out physical retail stores or pop-ups, because brands and the contractors they work with need to get materials that are more difficult to source right now, such as wood and metal, in order to build out the store. Meanwhile, it's still more expensive to even buy the building materials. While lumber prices have fallen from a peak of more than $1,670 per thousand foot board in May, lumber prices earlier in July were still 80% higher than they were pre-pandemic, NPR reported. 
Rebekah Kondrat, founder of consultancy Kondrat Retail, said that the build out of a retail store –particularly if it's a pop-up — isn't taking significantly longer so long as brands are willing to be flexible. That means swapping out maybe their first choice for shelving for their second choice, if their second choice is easier to source. The more custom materials or displays a brand requires, the longer the process is going to take.
"Before Covid, you used to be able to open a pop-up store in six weeks," Kondrat said. Now, she advises brands to start planning pop-ups eight to twelve weeks in advance, just to be safe. 
Holiday planning is starting earlier: For the past year, e-commerce companies have had to start communicating their production orders further and further out. Lalo's Davidson said that the brand now starts communicating with manufacturers about a production order three to six months earlier than they normally do. As a result, Lalo started working on placing its order for the holidays roughly a month and a half ago, Davidson said.
Manzo said that when e-commerce startups start their holiday planning depends on how complicated the product is to manufacture. Electronics retailers, for example, are going to have a longer lead time than, say, a men's t-shirt brand. But, he said that he's seeing brands "probably increasing their timelines by up to a third longer when they want to launch and do something special for the holiday, which is a substantial, substantial adjustment from what's happened in the past." 
While the holiday season is still months away, it will be a crucial moment for brands to prove just how well they have been able to prepare for the supply chain disruptions of the past year. 
"If you don't do your part in getting out ahead of it as much as you can, it is going to cause chaos especially come holiday," Davidson said.
Snapchat's growing commerce ambitions
Snap has acquired a growing spate of companies to help it build out augmented reality shopping experiences for e-commerce companies within its Snapchat app. The latest acquisition, announced yesterday, was the acquisition of Vertebrae, a company that helps brands create 3D versions of their goods. Snap declined to disclose the price of the acquisition to the Verge, which first reported on the news.
The acquisition of Vertebrae comes just four months after Snap acquired FitAnalytics, a tech startup that uses AI to help online shoppers find the right size clothes for them, for $124 million, as well as fashion recommendation app Screenshot for an undisclosed amount.
This spate of acquisitions signals that Snap is increasingly becoming interested in creating more experiences for e-commerce brands within its app — and is spending hundreds of millions of dollars to do so. While many of Snap's early partners in building out augmented reality experiences have been bigger brands, such as Adidas and Gucci, it is something for DTC brands to keep an eye on as it is increasingly likely that they will get pitched by Snapchat to use more of its augmented reality features.
What I'm reading
What we've covered