'A level of credibility': Drugstore chains are embracing CBD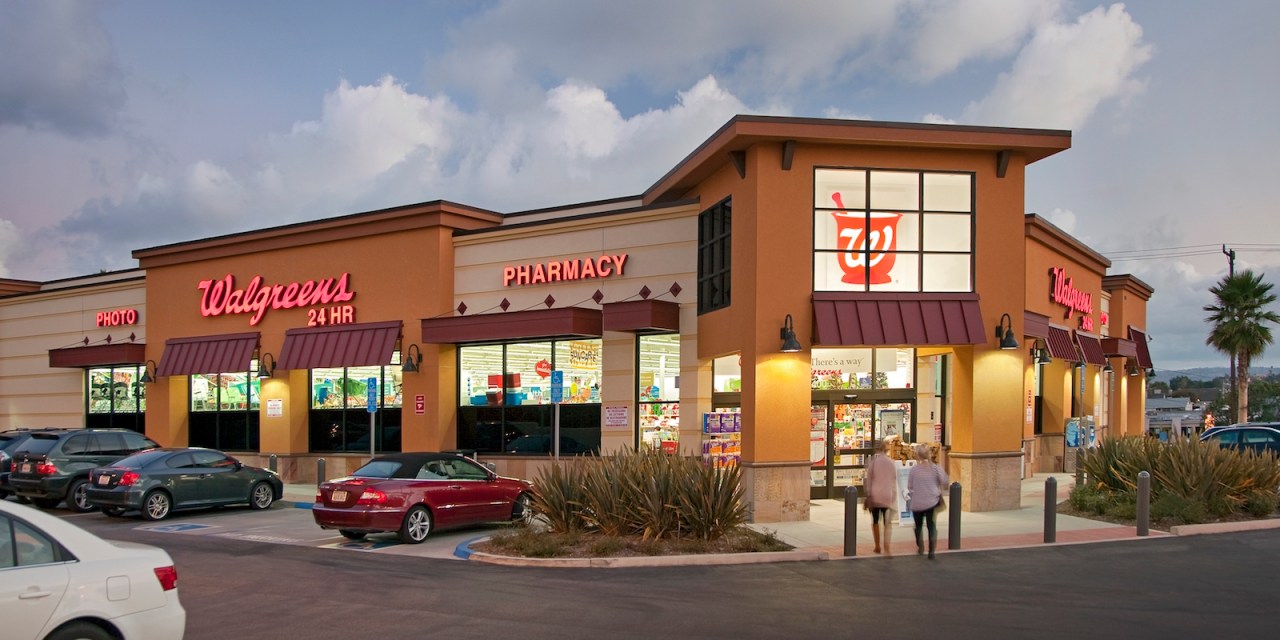 Drugstores are embracing CBD (cannabidiol) products, pushing the trend into the mass market.
Yesterday, Rite Aid announced it would start selling CBD products in nearly 800 stores across Washington and Oregon. It follows Walgreens and CVS, which both announced that they would start selling topical products that contain CBD, like creams and lip balms, in certain states.
Walgreens, CVS, and Rite Aid will be the guinea pigs as other mass retailers try to figure out the kind of in-store marketing, communications and price points are necessary to convince mass-market consumers, who might not yet be familiar with CBD, to try the products. Catherine Lang, a retail analyst with Kantar Consulting, predicts that convenience stores will be among the next retailers to get into CBD products, particularly in states where recreational use of marijuana is legalized. Bethany Gomez, managing director of Brightfield Group, predicts grocery stores will be next.
"Once Walgreens and CVS are doing something, Albertson's and Kroger are not far behind at all."
The CBD boom in mass retail coincides with the passage of the Farm Bill in December, which legalized the production of hemp and CBD derived from legally produced hemp. But there are still restrictions that vary by state, as CBD is still illegal on a federal level, around how CBD products can be marketed and how payments can be processed.
"With these large chain retailers starting to carry these products, it both dramatically increases the distribution of CBD products and gives it a level of credibility," said Gomez. Brightfield Group projects that the hemp-derived CBD market will reach $22 billion by 2022.
One of the biggest challenges Walgreens, CVS and Rite Aid will face in selling CBD products is convincing consumers why they should try them without making any specific health claims. Even though CBD cosmetics don't have to be pre-approved by the FDA, companies can run afoul of the FDA if they make unverified health claims. So a retailer may run into trouble if it claims a CBD cream can help alleviate pain from endometriosis, according to Gomez, but they can market it as a women's health product. End caps and point of sale displays will also be critical in elevating CBD topics as not just another lotion or cream. None of the three drugstores have commented yet on how they plan to market CBD products compared to other health and wellness products in stores.
The last thing a mass retailer wants is to stock its shelves with a product from a new wholesale partner, only to have to pull that product later on as that company runs into legal trouble or if the FDA says it's considering more tightly regulating that product category. Mass retailers have already been burned before — Target, for example, started carrying a hemp extract oil in 2017, only to pull it after the Drug Enforcement Administration at the time said it still considered hemp extracts to be a drug on the same level as marijuana.
The adoption by drugstores is an important step in introducing CBD products to the mass market, as up until now many of the retailers who have started carrying CBD products have done so as a luxury play, including Neiman Marcus and Barneys. Beauty retailers like Sephora were also among the first out of the gate to sell more CBD products. Selling CBD-based cosmetic products carries less of a risk than other product categories because they don't have to be pre-approved by the FDA. 
But in their announcements, Walgreens, CVS and Rite Aid haven't played up CBD as a luxury item. Instead, a Walgreens spokesman told CNBC that its entry into the CBD market is "in line with our efforts to provide a wider range of accessible health and well-being products and services."
There will also likely be some trial and error within the first few months as Walgreens, CVS and Rite Aid figure out how much customers are willing to shell out for a product with an ingredient they've never tried before.
"If people aren't sure if [CBD products] are going to work for them at the first time, they don't want to spend a lot of money," Gomez said.
—
Sign up for the Modern Retail Briefing to get retail news, analysis and insight delivered to your inbox every morning.