Despite rising online shoe sales, DSW and Shoe Carnival are doubling down on brick and mortar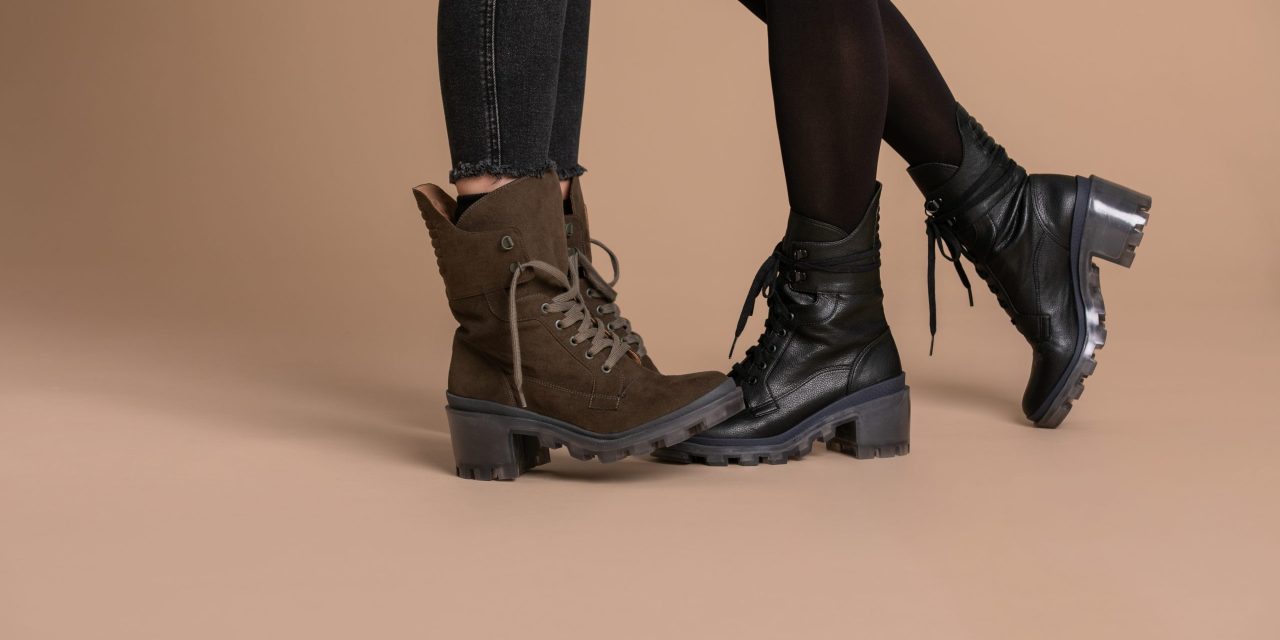 Image via Della Terra
Even with the e-commerce boom, value footwear retailers DSW and Shoe Carnival aren't losing sight of the importance of their brick and mortar footprints after a recent rebound in sales.
Both companies are modernizing their existing stores with the addition of shop-in-shops, digital signage and services for kids. Shoe Carnival plans to redesign 90% of its roughly 380 locations by 2025. The retailer is also expanding into new regions on the back of its acquisition of Shoe Station in December for $67 million, which owns 21 locations across five Southeastern states. Rival DSW said on an earnings call in August that it is making progress on its facelift for its more than 500 stores, and also partnered with Staples last year to add back-to-school pop-ups in 48 locations.
According to Gartner director analyst Chelsea Gross, both DSW and Shoe Carnival are focused on maximizing store profitability and bolstering ties with key brands that are critical to sales. The move follows a disruptive period of trading during the pandemic when their respective e-commerce sales ballooned and they began or continued to close some locations permanently. "This strategy will not prevent new store openings, but new stores are targeting lower cost structures," Gross said.
Shifting trends
The footwear industry was in flux even before the arrival of the pandemic. Over the past few years, digital startups and e-commerce leaders like StockX and eBay have successfully targeted sneakerheads with scarce products and authentication services. While online giant Amazon saw its clothing and footwear sales rise by an estimated 15% to over $41 billion in 2020, according to Wells Fargo research, making it the biggest apparel retailer in the U.S. The market fragmentation was felt by value footwear companies. Most notably, Payless twice filed for chapter 11 bankruptcy, most recently in 2019, before returning to business last year.
Within this precarious environment, DSW and Shoe Carnival have recently renewed their focuses on physical retail, after witnessing their own disruptions marked by a period of store closures and rising e-commerce sales. Last year, DSW announced it would shutter 65 locations in the U.S. over the next four years, representing roughly 12% of its entire footprint. Parent company Designer Brands posted $2.37 billion in revenue in the nine months ended October 30, up from $1.62 billion a year ago. Its e-commerce sales have stabilized at 27% of total sales, after reaching 35% in the third quarter of last year.  
While Shoe Carnival reduced its store tally by 9% over the last three years. The retailer re-claimed net sales of over $1 billion in the 39 weeks ended October 30 after slipping slightly below the mark in fiscal 2020. Its e-commerce sales doubled during 2020, but have now settled at around 10% to 15% of total sales. 
Their performances reflects a resurgence in footwear sales: Revenues for the category jumped by 28% from last January to September due to pent-up demand compared to a muted 2020, and increased by 8% versus 2019, according to NPD. By 2023, sales are forecasted to be 16% above pre-pandemic 2019 levels.
Focusing on modernization and curation
To capture those opportunities, both companies are refreshing their stores to appeal to families and cement ties with mainstay brands.
DSW's updated stores will feature branded shop-in-shops, VIP events featuring influencers and digital sizing floor-mats for kids and products at their eye level, the company told Adweek in December. During its second quarter earnings call, management also suggested that it could partner with more retailers on back-to-school DSW shops in the vein of its Staples agreement. On the flip side, it has added shop-in-shops from headwear company Lids and Claire's Accessories to its own stores in Canada. 
Within its locations, the retailer is narrowing its assortment of merchandise to showcase its top 50 brands, which together account for about 80% of sales, parent Designer Brands' chief Roger Rawlins told Modern Retail in August. DSW has historically carried 700-800 brands at a time. The move is part of its bid to use its stores to elevate its key merchandise partners after footwear giant Nike severed ties with the company last year, noted Gross. 
The sneaker giant is among a slew of major footwear and sportswear companies who have stopped supplying their products to other retailers in an effort to exert more control over their distribution and pricing. Nike accounted for about 7% of DSW's sales in 2020.
"DSW is refocusing its assortment and limiting its brand partnerships to top brands," Gross said. "While the recent loss of Nike will be notable, other activewear brands will be eager to have increased visibility and fill that gap."
For its part, Shoe Carnival expects to modernize 100 of its stores by the Spring. It is also looking to draw attention to its key brand partners within its stores through digital banners and shop-in-shops for Nike, Adidas and Crocs, among others. The retailer is working closely with the companies as part of the redesign to accurately represent their brands in-store, CEO Mark Worden told Modern Retail in December. 
In addition, Shoe Carnival is expanding its brick and mortar footprint in the wake of its Shoe Station acquisition. It plans to grow the privately-held, family-owned retailer's store count "multiple times" in the next three to five years, Worden said.
The acquisition allows it to reach "a higher household income and more suburban demographic" in non-mall locations, he explained.
"Both DSW and Shoe Carnival have not been afraid to make bold decisions to support and grow with their existing customer base," Gross said.