Despite growth, food delivery platform subscription services rest on shaky ground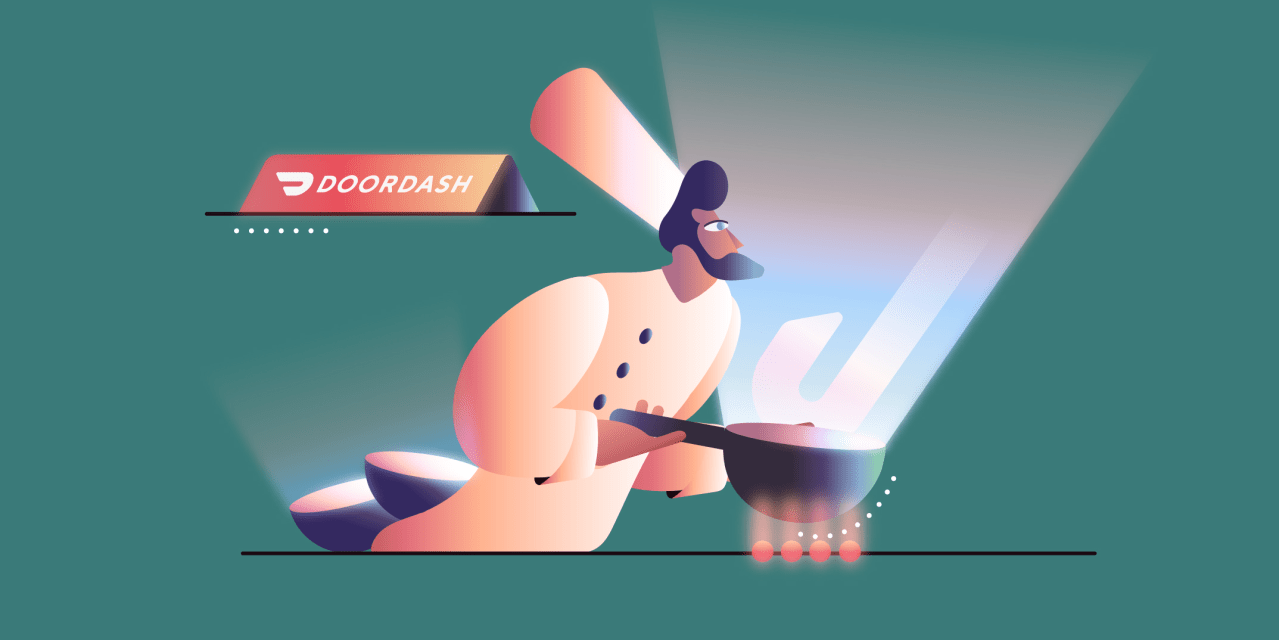 Ivy Liu
Food delivery services are relying on generous free trials to get customers to enroll in their monthly subscription programs.
Over the last three years, food delivery companies like DoorDash, Uber Eats, GrubHub and Deliveroo have been rolling out subscription programs, in which customers pay a monthly fee in exchange for discounts on food delivery. For instance, Deliveroo's subscription program, called Plus, costs £3.49 per month, and its main perk is that it offers free deliveries on orders above £25. While Deliveroo has not disclosed its subscriber numbers, it recently said that 15% of monthly active users in the U.K. and Ireland were Plus members.
To grow these programs, food delivery companies have partnered with an eclectic assortment of corporations. Uber Eats has worked with Hulu and American Express, and DoorDash has an agreement with Chase — in all cases, users of those services get a free delivery subscription for six months or a year. Some seem to be having success: DoorDash said last year that 5 million people have signed up for its DashPass membership program. But dig in more deeply, and the gains start to look shakier: these subscription programs have grown in part because of strategic partnerships with outside companies, and it's a big question mark whether many of those subscribers people will continue paying for memberships once those free trials disappear.
One illustrative example is Deliveroo, which, in mid-September, struck up a deal with Amazon that gives Prime members a year of Deliveroo Plus for free. Last week, Deliveroo announced that, thanks to its partnership with Amazon, it more than doubled the number of members in its Plus program.
The fact that Deliveroo doubled its membership numbers in a month points to the success of the partnership, but "I think, if anything, it indicates they had a very small base of memberships in the first place," said Chelsea Gross, a director analyst at Gartner.
The reason that food delivery companies are so eager to onboard customers into their membership programs is that they have positioned these programs as core to their paths to profitability. Food delivery services remain well-documented money-losers. Last year, despite a peak in consumer demand, DoorDash only turned a profit for one quarter, and it lost $198 million in the first half of 2021. Last quarter, for its part, Uber Eats lost $161 million.
But the reality of whether a subscription program could bring profitability is probably more complicated. The margins, for one, remain tight. DoorDash's membership program, DashPass, offers free deliveries on orders over $12, at a cost of $9.99 per month; Uber Eats has a program called Eats Pass that gives free deliveries on all orders in exchange for $9.99 per month.
On the surface, subscription programs are doing well. Numbers are sparse, but DoorDash, when it filed to go public last September, said that it had accrued 5 million DashPass members. YipitData, a corporate insights firm, said in an email to Modern Retail that it estimates that, in recent months, "over 1/3 of monthly active DoorDash users" have been DashPass subscribers.
Yet partner companies are certainly padding out those numbers. YipitData told Modern Retail that a not-insignificant minority of subscribers come from companies like Chase and American Express. Chase, for instance, makes up "just over 10%" of DashPass subscribers, according to the YipitData estimate, while about a third of all Eats Pass subscribers get the service through American Express.
Certainly, there is some benefit to Uber Eats and DoorDash to acquire these users, even if those users aren't paying for memberships. YipitData said that members using a free trial through Chase or American Express "generally order slightly more frequently than non-subscribers," albeit not as much as members who are actually paying for the service.
But Gross cautioned that the high share of people who are enrolled through a free trial might make them difficult to convert into paying subscribers down the line — once again exacerbating the struggle for profitability for these companies. "If you start as a free member, it's going to be harder to convert them to a paid partnership going forward," she said.
If there is a path for food delivery companies to get the kind of adoption and financial return that they hope out of their subscription programs, it might be through pure business-to-business partnerships. Major companies like Southwest have recently announced that they are buying DoorDash subscriptions for their employees, as an added corporate perk. That might be the best path forward, Gross said. While she said consumers are resisting paying for individual membership programs, "I do feel that it's a more manageable membership if there's a business or corporation paying for it," she said.
There still isn't much evidence that consumers are willing to pay for food delivery subscription programs — but even if regular people never come around to the idea of buying an individual DoorDash subscription, their employers might.