Cat Person co-founder Jimmy Wu on how the pet supplies industry could be pandemic-proof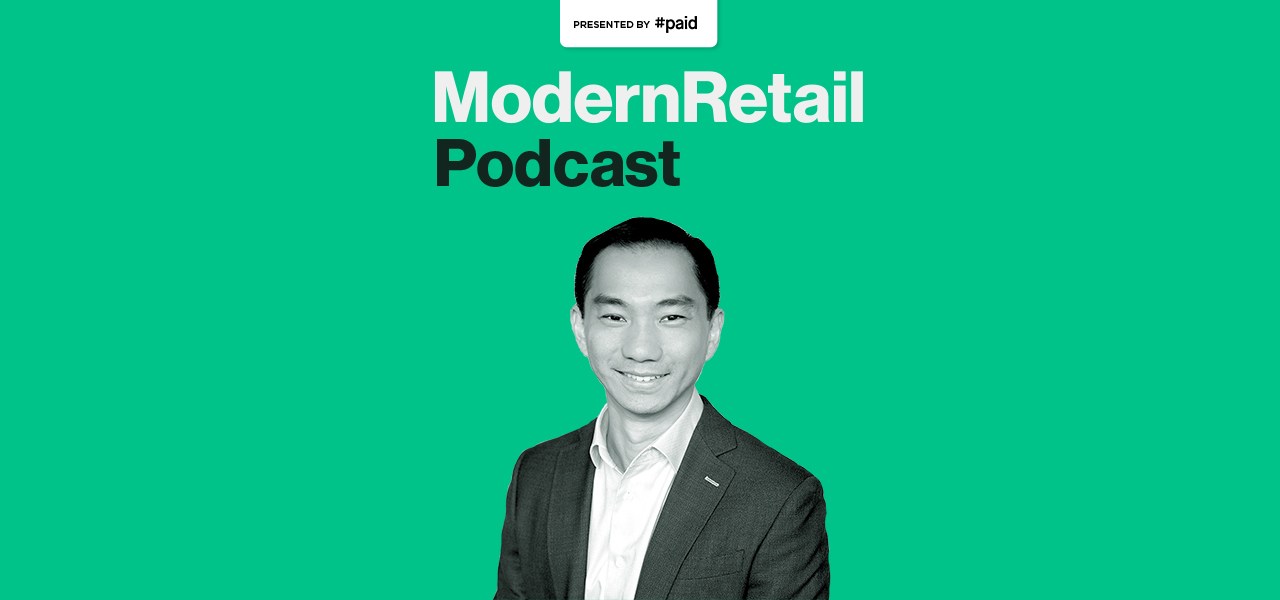 Subscribe: Apple Podcasts | Stitcher | Google Play | Spotify | RSS
As existing commerce companies adapt to survive a global pandemic, Jimmy Wu instead launched one.
Cat Person sells cat food, toys, furniture and treats in a market that Wu sees as skewed toward dog owners.
The coronavirus gave pause to Wu and his co-founder, Harry's alumnus Lambert Wang. "If we were in another category in another industry — selling travel accessories, luxury fashion — we probably would have made a harder decision" about delaying the brand's launch, Wu said on the Modern Retail Podcast.
But more time at home has inevitably led to cat owners spending more time with their pets. "It felt like it actually was a good moment for us to launch, that people actually needed a service and products to help better connect and have a better relationship and interaction with their cat," Wu said.
Since its start in late March, items like cat toys and treats have sold at three or four times the rate Wu first expected.
Wu talked about why you won't find Cat Person on Amazon, his take on the DTC revolution and how the company's packaging itself can be turned into cat-pleasing objects.
Here are a few highlights from the conversation, which have been lightly edited for clarity.
The pet industry is a little pandemic-proof
"We felt we were relatively lucky. If we were in another category in another industry — selling travel accessories, luxury fashion — we probably would have made a harder decision. But as we started working from home our team (a lot of folks on our team have cats) started to realize we're spending more time at home and with our cats at home. That took that relationship to a different level. There were more moments where you wanted to connect and bond with your cat, and it felt like it actually was a good moment for us to launch, that people actually needed a service and products to help better connect and have a better relationship and interaction with their cat. So we decided to push forward with the launch at that point."
What commerce has achieved in the last few years
"What CPGs have done a phenomenal job of over the years is really understanding consumer insights and how to tap into this to identify consumer needs and develop products that solve those, and develop brands that connect with consumers as well. And I think what DTC has done a phenomenal job of is really being able to pull even more data and richness in a direct direction with the consumer — being able to leverage that to drive performance. For us, it's an opportunity that combines the best aspects of both worlds. How do you leverage the data and that direct connection with consumers from that DTC world, and how do you also do it in a way where you're building a brand that's going to resonate with them because it's built off of a true insight and a true need in the marketplace?"
An investment almost wasted on out-of-home advertising
"We had actually planned on driving a lot of awareness through out-of-home as well as brand activation in addition to online and Facebook and Google. It was meant to be a broad base launch, and obviously things shifted entirely as we started to see more and more businesses as well as cities and states moving to work from home and shelter in place. That changed very quickly. We were actually a day away from committing to media to do out-of-home. We took a lot of ad spending and shifted it online as we started to realize more and more people are going to be spending time at home and online."
Why Cat Person is skipping Amazon for now
"We are trying to build a brand that helps to solve a fundamental problem out there, which is: being a cat parent and shopping for cat food is a really confusing, cluttered, complex experience. Whether that's walking into a store, going online to some of these larger ecommerce sites, even shopping for cat food on a site like Amazon or another pet retail is still a confusing experience. We're trying to eliminate a lot of that confusion and work. We've done a lot of the thinking of figuring out what is best to feed your cat. We're super transparent about what's in our food and try to explain it people in a way that makes sense."