Car brands are promoting new models on digital platforms like Twitch and Instagram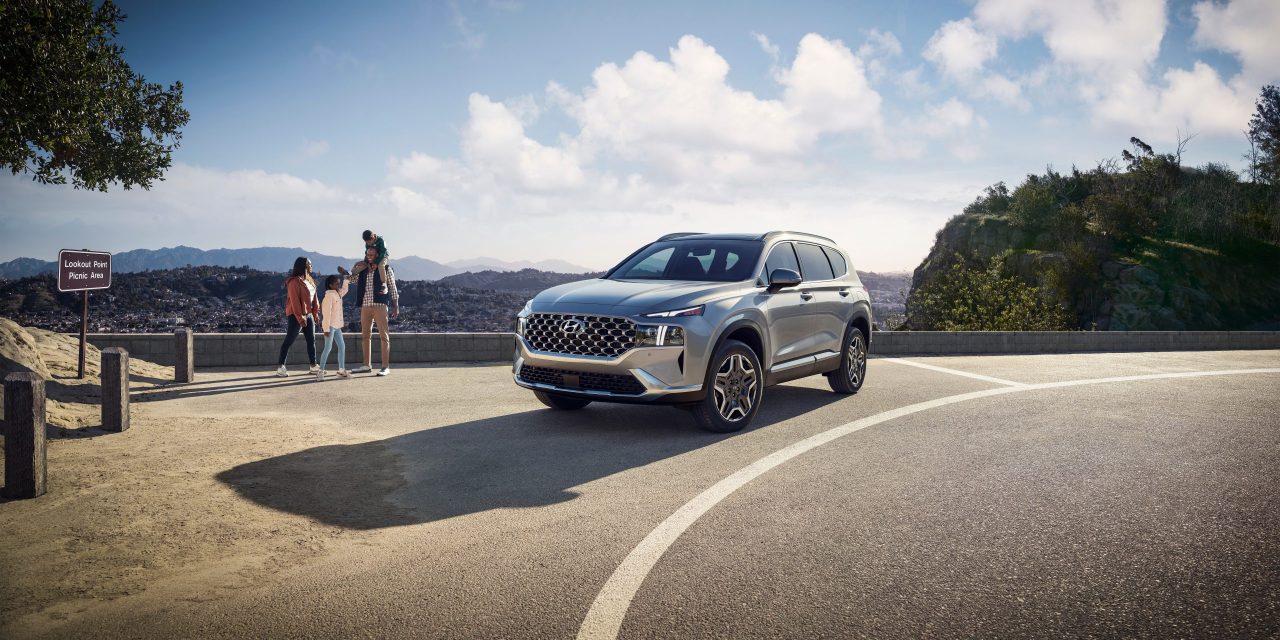 Hyundai
Auto manufacturers are embracing new digital platforms to court 21st century car buyers.
The auto industry is famous for its pricy television commercials: during the 2020 Super Bowl LIV, for example, auto manufacturers invested $77 million in television ads, outpacing any other product category, according to data insights firm Kantar. However, brands like Honda, Hyundai and Toyota are increasingly shifting investment to digital platforms like Twitch, Pinterest and Instagram for new campaigns. The hope is that by advertising on social platforms, these brands can reach a younger audience, as well as promote newer models that are more popular among younger shoppers, like electric shoppers.
Late last year, Honda bucked the traditional car launch playbook — an expensive in-person event complete with cocktails and models in cocktail dresses – and instead pushed its launch to streaming platform Twitch.
Honda already had a partnership with Twitch, having hosted its own branded Twitch channel since 2019, said Phil Hruska, the media department head at American Honda Motor Co. Inc. In November, Honda hosted a Fortnite head-to-head on its gaming stream with top streamers like Benjyfishy and Jordan Fisher. The brand then released its 11th generation Honda Civic on Twitch.
The Civic, said Hruska, is the number one vehicle with "Millennials and Gen Z [as well as] first-time and multicultural buyers, given that it is one of Honda's cheaper vehicles, with a starting listing price of $22,000. Sixty seven percent of Twitch's audience is under 35 and Honda views the model "as a gateway" to longer-term brand loyalty and higher-priced future purchases.
"We want to build trust, brand recognition and lasting relationships with young and first-time car buyers," said Hruska.
Following its first launch, Honda unveiled a second model — its 2022 Civic Sedan — on Twitch this April, via a live-streamed concert with Grammy Award winning singer-songwriter H.E.R.
Promoting new models
Like Honda, Hyundai is also trying out new digital efforts via its augmented reality partnership with National Geographic, "Outside Academy." The first of a series with Hyundai's new partner Disney, the companies teamed up on an augmented reality experience of three national parks tied to three of Hyundai's electric and hybrid vehicle launches. The content is hosted on both Instagram and on National Geographic's website.
"Many kids were stuck at home and families just weren't able to get out and experience the beautiful National Parks in this country," said Kate Fabian, director of marketing communications at Hyundai Motor America. "We wanted to do something a little bit different to not only connect with these consumers, but also to provide them with learning experiences that could be done from home or from schools."
Outdoor Academy's launch focused on Utah's Zion National Park and Hyundai's 2021 Santa Fe Hybrid, though experiences for the Yosemite and Great Smoky Mountains parks (promoting two other electric and hybrid models from Hyundai) will also be released later this year. Gen X and Millenials buy the most electric vehicles of any age group, according to True Car data and the majority of fans engaging with the content, said Fabian, were browsing at-home on Instagram, a unique opportunity to connect with a millennial consumer on a platform they were accustomed to.
"Almost three-quarters of the U.S. population aged 18 to 29 are using Instagram on a daily basis compared to 40% of all of the other age groups," said Fabian. "We know that, since we launched on the 25th of April, over a million people have already seen the Instagram story and our videos have had over five and a half million views."
Other auto manufacturers are also investing in newer, digital platforms in the hopes that it can change help change the perceptions of some of its more traditional vehicles.
Last September, Pinterest announced a new "Story Pin" format. Story Pins incorporate vertical video and text, similar to an Instagram Reel or TikTok, and don't require an external link out (like Pinterest pins of the past). Toyota invested in this new format, highlighting pins from a young florist, restauranteur, photographer and therapist to promote its 2021 Sienna, Toyota's minivan model.
The brand knew there was "a common misperception" about who the traditional minivan owner was, and used Pinterest to highlight different lifestyles the model could fit in to, said Angie White, Toyota Motor North America's senior manager of media."The Sienna was designed for those with adventurous and active lifestyles who will use the vehicle for all the facets of their daily lives, including work and play," said White.
Pinterest itself has also been trying to court more car brands to advertise on its platform, citing the fact that people use Pinterest to research big ticket items. Pinterest's global head of vertical strategy and marketing, Tina Pukonon told Modern Retail that over the past year, user searches for 'converted vans' increased 23 times and, more broadly, there was "a 26% increase in active car research on Pinterest."
Toyota was the first automotive brand to utilize a creator partnership on the platform, said White, and the brand currently hosts has 26,000 followers on Pinterest
Going forward
As brands adapt to new forms of media, focusing less on television spots and radio adds of the past, they lose some of their power to "essentially tell the market what to think about your business" said Matt Copley, director of product marketing and sales enablement at automotive digital marketing consultancy PureCars.
For auto dealers rather than makers, continued Copley, investment in new platforms is slower. Dealers have smaller budgets and thus focus on platforms that allow them "to target [their] audience at a level of granularity that eliminates the risk associated with the new space."
Still, said Copley, the lack of control and increased diversity of platforms provides new opportunity as well.
"[New digital platforms aren't] necessarily requiring the brand to give up any of their identity," said Copley. "[They are] more challenging [brands] to further define their identity, where it relates to a given platform."
Hyundai's Fabian added that, as more and more consumers — particularly younger buyers — enter new digital platforms, auto brands must continue to adapt.
"There's always going to be a role for linear TV, but if marketers don't get smarter [and play to] the rise of digital media and the rise of social media then they're going to start becoming irrelevant" said Fabian. "Consumers of today want to have two-way conversations. They want to be able to participate. They want more bespoke content that allows them to tailor things that better meets their needs. And digital marketing allows you to do that in a way that you just can't do with linear TV."