Buy now pay later services are going after smaller businesses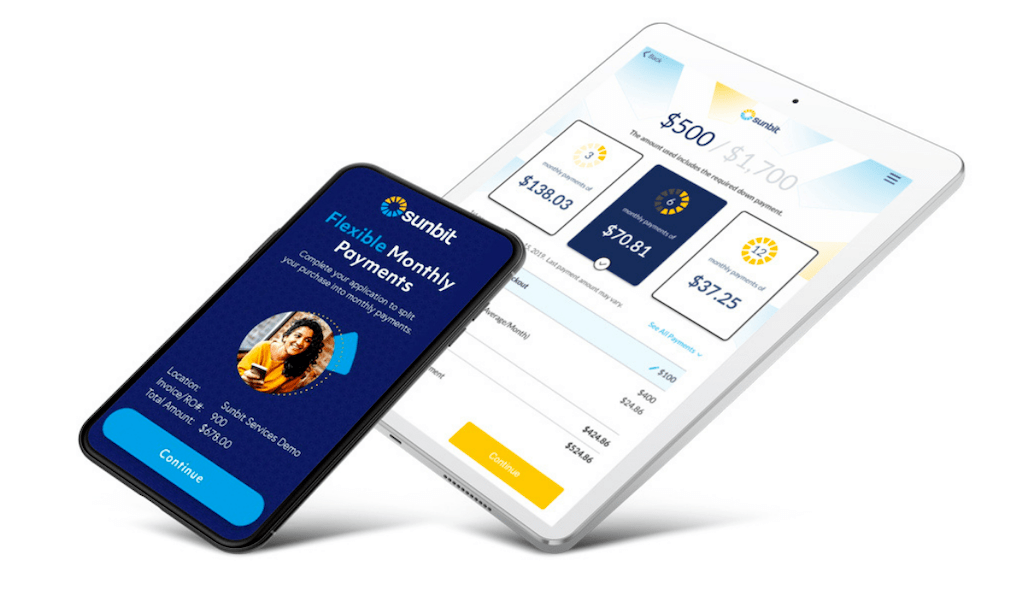 Image via Sunbit
As providers like Affirm, Klarna, Afterpay and Sezzle gain steam among major retailers, the trend is trickling down to local businesses.
One company tapping into this market is Sunbit, whose strategy is to provide small and medium-sized merchants — especially those with a localized presence — with the same financing tools that big BNPL players have brought to retailers. Many installment payment providers have gravitated toward apparel and beauty retail chains, which has been great in bringing awareness of the financial option to U.S. consumers, co-founders Arad Levertov and Tal Riesenfeld told Modern Retail. Oftentimes, these players are focused on financing "nice to have" products. "But we see an opportunity to apply it to essential transactions most of us have to make daily," Riesenfeld explained. 
Most of these big purchases "are likely to happen at your car repair shop or your dentist," CEO Levertov added. Sunbit's model is focused on offering businesses back-end tools rather than going after consumers directly. While the company also has a consumer-facing app, Sunbit's flagship product allows businesses to guide customers through the financing process, which is integrated with their own point-of-sale systems. According to the co-founders, it's trying to target businesses that would prefer a white-labeled experience — where a store associate guides shoppers through the application — rather than branded service that requires customers to sign up on their own.
The Los Angeles-based startup, which launched in 2015, currently has nearly 7,000 establishments as clients, and is in the process of adding more local merchants. Sunbit's biggest partnerships are with regional KIA and Honda dealerships chains, which sell pre-owned vehicles and offer repair services. The demand is steadily growing as shops reopen, according to Riesenfeld. At the end of 2020, the company reported 200% year-over-year revenue growth. 
Sunbit is trying to target merchants that have been thus far overlooked by the buy now pay later boom. Most other players are courting the biggest retailers as a way to scale quickly and diversify their partnerships. For instance, in the past year Afterpay has focused on dominating large retailers' stores. Meanwhile, Affirm has been attempting to expand brand partnerships beyond luxury items, such as Peloton.
A report from Bank of America projected buy now pay later services to grow 10-15x by 2025. At the same time, consumers are increasingly expecting the option from their favorite retailers. As of the end of 2020, 44% of consumers said a BNPL service is somewhat or very important in determining how much they spend during the holidays, according to a Cardify.ai report.
One of Sunbit's most recently added partners is eyewear retailer Eyemart Express, which operates shops in 31 states. According to the company, the decision to add a flexible payment option in fall 2020 was due to the economic circumstances of the past year. Bill Butler, Eyemart Express' chief operations officer, told Modern Retail that providing customers financing solutions is an added perk for eyewear dealers. The retailer plans to expand the BNPL option to over 220 locations across the country by the end of March, Butler confirmed. 
Ted Rossman, a finance analyst at CreditCards.com, said a model like Sunbit's is viable since it shifts the onboarding process to the seller vs. the shopper. He likened Sunbit's deferred interest offerings to that of CareCredit, which offers financing on healthcare services. 
For the most part, there is significant kickback between retailers and vendors when BNPL is offered. "Most people end up spending more when they use financing service," Rossman said.