Podcasts
// January 21, 2021 ■ 4 min read
'Big companies are not as good at innovation': Canteen Spirits CEO Brandon Cason on disrupting the hard seltzer industry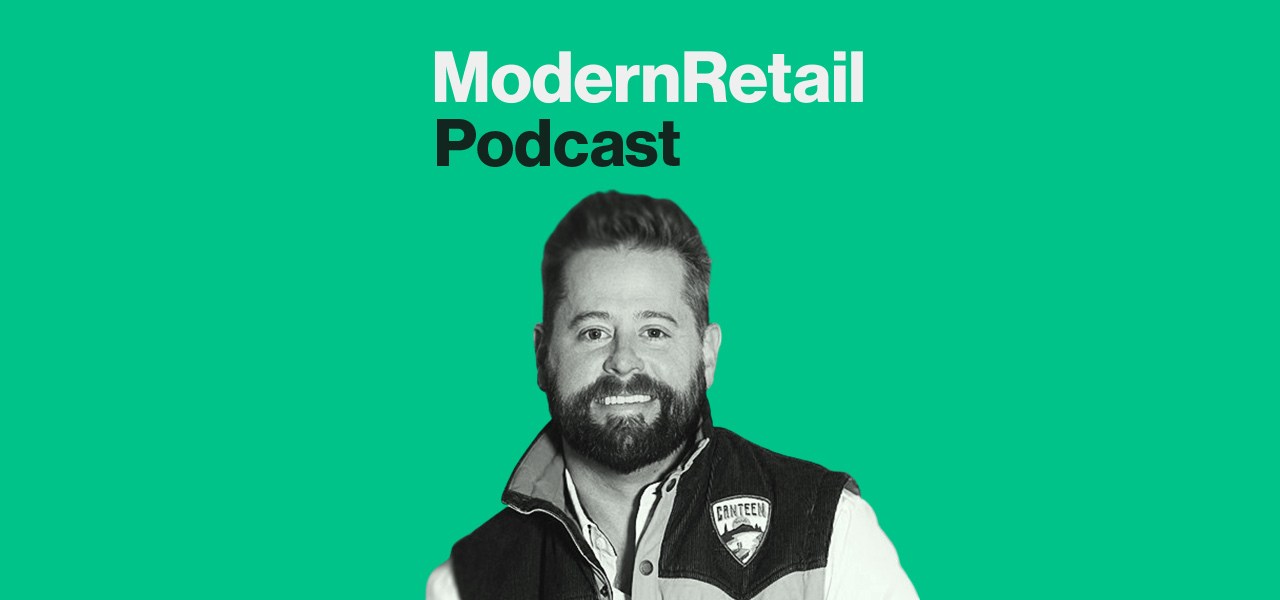 Subscribe: Apple Podcasts | Stitcher | Google Play | Spotify | RSS
Canteen Spirits was ready to take on the hard seltzer industry — and then the coronavirus hit.
The company launched in late 2019 and began 2020 expecting to grow to new heights. According to co-founder and CEO Brandon Cason, the first few months of the pandemic were hard when the country shut down and many channels slowed down. But things began to quickly ramp up once the first coronavirus peak subsided — and the beverage brand is in growth mode once again. Canteen makes canned vodka-based sparkling beverages. Cason joined this week's Modern Retail Podcast and described the year's journey.
According to Cason, Canteen hit on the right space at the right time. Most hard seltzers are malt-based, but many people have been seeking out similar drinks that are made from spirits. "We recognized that consumers wanted to elevate and go premium when it comes to what they're drinking," he said. In the third quarter of last year, things began to take off, with sales doubling month over month during that period. Now, Canteen is about to expand into a new area — Tequila — with a soon-to-launch sparkling beverage called Cantina.
Cason has a history in both liquor and CPG — hailing from both the sparkling water brand Waterloo and the vodka company Deep Eddy — and thinks that with new types of beverages it's better to be the disruptor. "Big companies are usually not as good at innovation as they are mergers and acquisitions," he said. Which is to say that a big company like AB-InBev may only invest in making a brand new product if the market has already bore out the results.
Even with this current success, Canteen has a lot of growth to do. For one, it's yet to build out its DTC channel and has only been focusing on wholesale. In his view, growing a direct online presence is a mid- to later-stage step for a spirits startup — getting retail traction was the most important first step. The company is also waiting until the world opens back up, so it can begin more heavily marketing in person. Events, he said, are "still just a big placeholder for us" — for obvious reasons. But once the vaccine is deployed and people are socializing once again, "there are dollars ready to go."
Here are a few highlights from the conversation, which have been lightly edited for clarity.
On being a startup in an industry run by slow behemoths
"Big companies are usually not as good at innovation as they are mergers and acquisitions. Oftentimes, you can get a product like ours off the ground and get a lot of consumer acceptance because there is less focus from big companies on creating new brands and creating new products. [That's due to] fear of spending a lot of time and energy and resources and dollars towards something that may not work. So we've seen that play out."
On hiring during a pandemic
"We hired people when everyone else was laying people off. We more than doubled our sales force in June of last year. I won't say we took advantage of the situation, but we certainly found a number of individuals who were very qualified in the industry who were getting let go from great jobs at big companies — whether it was on the distributor side or on the supplier side. We doubled our sales force, we hired more marketing bodies. And one of the other things that we recognized was that as we came out of the peak of shutdowns in that early stage, we realized that we needed to make more products."
On missing the digital boat
"I think every brand that knew what they were doing was looking at [digital platforms like Drizly], if you had the foresight and you were you're well ahead of the DTC platforms prior to Covid. For those of us that were just getting started, that was kind of a step five. DTC was like, okay, we'll get to that when we can get to it. We were not positioned to take advantage of DTC. And by the time it mattered, it was kind of too late because [platforms like Drizly] were drinking from a firehose, and there was no way they could keep up with all of the needs and demands of the brands."