Big-box retailers are changing their marketing messages to avoid a Black Friday crunch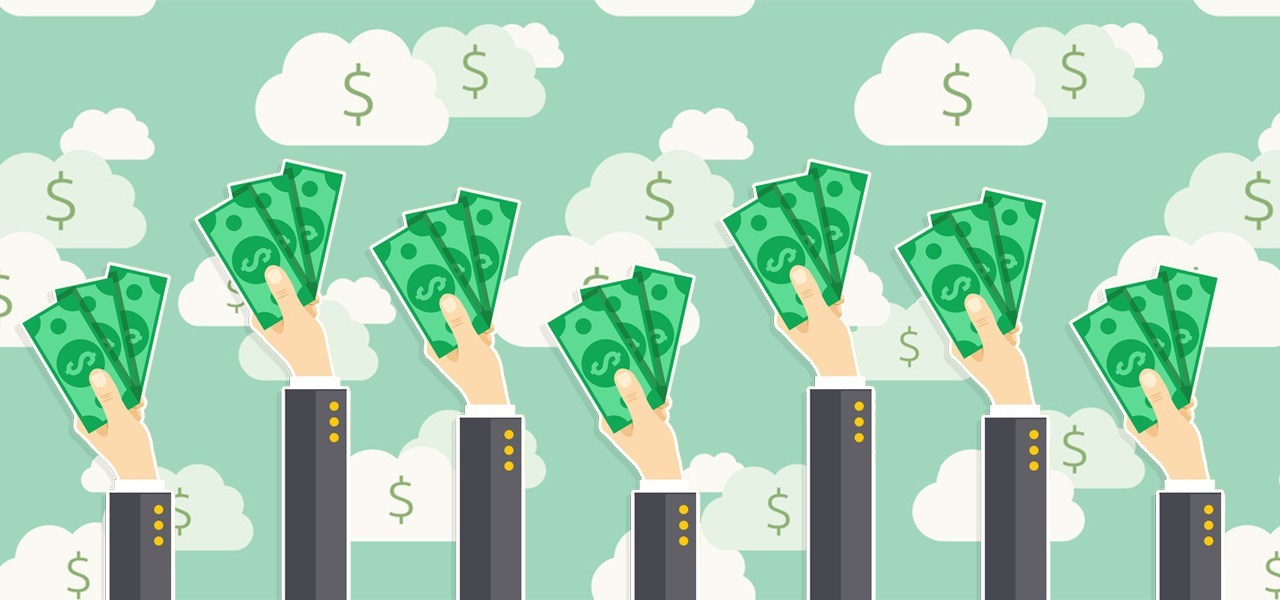 This year, Black Friday has been replaced by a season of savings.
Retailers are now advertising multiple days of deals ahead of Black Friday, rather than just offering sales between Thanksgiving and Cyber Monday, as they've mostly done in years' past. Walmart's website is promoting "Black Friday Deals for Days." Best Buy's website advises its customers that "holiday deals" are happening today. Target proclaims that it's celebrating Black Friday all month long. The goal is to get customers to start shopping earlier, rather than rushing the doors the morning of Black Friday, as coronavirus cases continue to rise in the U.S.
But in order to get customers to start shopping earlier, big-box retailers also have to convince them that they won't get a better deal by waiting until the last minute. In advertising their Black Friday deals, retailers are giving more details about how long deals will last, as well as where customers can go to get info about what new deals will be available when. Retailers are also trying to avoid a logistical crush in their warehouses from more people shopping online this year, so they are also encouraging customers to place orders via curbside pickup or buy online, pickup in-store services instead.
It's a markedly different strategy compared to how retailers have approached Black Friday in the past. Even though more people do their Black Friday shopping online each year, retailers have historically still relied on a select few "doorbuster deals" to drive people to their stores first thing Friday morning. Those people then stock up on other items once they are in stores, which helps retailers make up the money they lost by offering deep discounts.
"Black Friday is built in a very simple manner: to sell a lot of goods in a short timeframe," said Lei Duran, senior vice president at Kantar Consulting, and a former category director at Walmart.
But this year, there will be even more people doing their Black Friday shopping online, who will likely be doing their research days in advance on what deals are being offered. Deloitte projects that e-commerce sales over the holidays will be up 25 to 35% this year compared to last. But big-box retailers like Walmart and Target have been reporting even higher e-commerce growth this year, reporting that online sales were up 97% and 195% respectively year-over-year during their second quarter earnings reports. There's a chance that these companies may report even larger sales growth this year during the fourth quarter, historically their biggest period.
With that, instead of offering the first 100 customers in store on Black Friday a free TV, retailers are advertising all of their deals upfront and online, or letting customers know when new deals will be available.
Target has said it will be offering new deals every week, and customers can sign up via email to be notified about when they can preview new Black Friday deals. Lowe's, meanwhile will be offering new online-only deals each day. Walmart said it was offering new deals every few days starting on November 4, and ending on November 25, and allowing customers to preview which deals will be available which day on their social media channels, and on their website. On its website, Best Buy said that customers can preview Black Friday deals early by signing up for its loyalty program.
Evan Mack, senior research specialist, retail at Gartner said that his firm surveyed more than 300 shoppers in September, and found that  21% of them plan to start their holiday shopping earlier this year. But that still will leave a significant portion of customers who plan to start shopping for holiday gifts during Black Friday — and those are the people who retailers will need to convince that it's worth it for them to start earlier.
"[Retailers] need to tell customers what they are getting now is equivalent to what they would get in-store on some of these high volume days or online following them," said Mack. One retailer that's taken more explicit steps to reassure customers of this is Target, which is extending its price matching program until December 25. So if Target lowers the price on an item after a customer has already bought it, but before December 25, they can get refunded the difference.
The other challenge that retailers have to contend with is ensuring that their warehouses aren't overwhelmed as more people place their Black Friday orders online. As a result, some of them are trying to encourage customers to select store fulfillment when placing their Black Friday orders. Walmart has said that this is the first year customers can pick up their Black Friday orders via curbside pickup.
Mack predicted that other retailers will offer special discounts to customers who use curbside pickup or similar services, as Nordstrom did during a fall sale, this year, offering 10% off to customers who picked up their orders in store. Kohl's is doing something similar right now, offering on its website $10 off a $50 purchase to customers who place a curbside pickup order within an hour.
"We perceive that as a really tactical way to onboard customers to the fact that they have great pickup options inside and outside the store, and to get them to drive a return visit in these high volume weeks [following Black Friday]' said Mack.