Podcasts
// September 23, 2021 ■ 4 min read
'Basically profitable since day 1': Saatva co-founder Ricky Joshi on tackling the luxury mattress market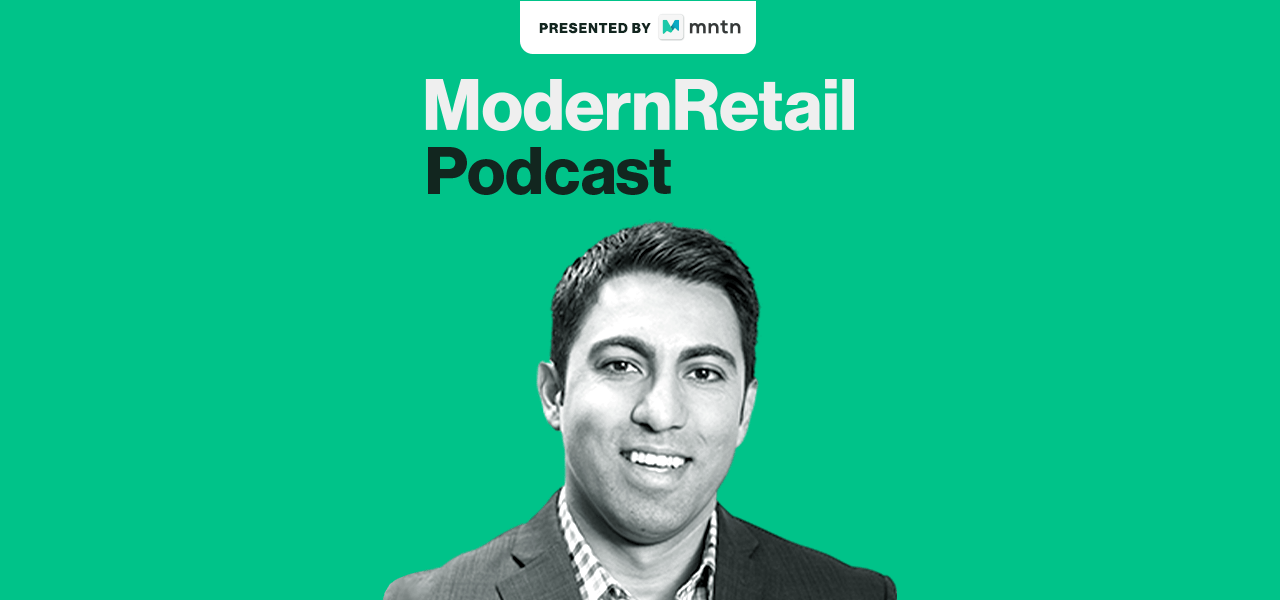 Subscribe: Apple Podcasts | Stitcher | Google Play | Spotify | RSS
Over the last year and a half, people have increasingly invested in their homes. And mattress brand Saatva was able to capitalize that demand.
The ten-year-old company saw revenues almost double over the last two years. In 2017, the company disclosed that it made $207 million in revenue. According to co-founder and chief strategy officer Ricky Joshi, Saatva has been "basically profitable since day one." He joined the Modern Retail Podcast and spoke about how Saatva has been growing and expanding its product line.
Saatva has tried to establish itself as the producer of a higher-end mattress made with more sustainable materials. According to Joshi, the intention since day one wasn't to raise a lot of money and, as a result, be forced to scale in a short amount of time. "We really went out there and just tried to organically build the best business possible, being really disciplined in terms of how we managed our spending," he said. The company hasn't raised any VC money, but did receive a private equity investment in 2018 for an undisclosed amount.
In the early days, the focus was on making a few products — namely mattresses — well, as well as capitalizing on the then-nascent digital marketing landscape. Now, the company is beefing up its advertising efforts and has expanded to other products, including bed frames, sheets and comforters. Joshi said more products are on the horizon too.
With that, Saatva has also been increasingly expanding its retail footprint. It has a New York showroom that currently brings in $8 million of revenue a year. Now, the brand is opening new locations in cities like San Francisco, Washington, DC, Portland and Boston. Joshi said that the New York location "significantly exceeded our expectations."
With the new stores, Joshi said he's trying to figure out the right goals. For smaller cities, for example, direct sales in stores will be more important than those with larger populations where a store can have greater impact on the overall market. "Every story has its own KPIs and goals," he said.
The next year is critical for Saatva's growth, in Joshi's eyes. The company is ready to open more stores, launch new products and gin up more brand awareness. "We're going to take advantage of the growth in the home furnishing sector," he said. "Particularly the luxury part of the home furnishing sector."
Here are a few highlights from the conversation, which have been lightly edited for clarity.
On owning the entire purchase experience
"One thing very different about us, versus a lot of other DTC companies, is we're not dropship. We actually created a national infrastructure, producing out of 18 factories in 160 distribution centers — managed all by internally run software. So we're able to actually deliver our mattresses at home and remove the product as well, which has been a big differentiator for our business as the mattress online category has blossomed. That has also allowed us to really not be limited in terms of the product we're bringing to market."
A focus in search ads
"[Over the years] we were really driven by Google ads, Bing ads. We're doing a lot of direct response type marketing — a little bit of social but a lot less dependent [on] social. Back then, believe it or not, the keywords in our category were about a quarter of what they are now in terms of overall price. So being an early player enabled [us] to grab keywords when they were a lot cheaper than they are now. [That] turned out to be a strong fuel for us in the beginning. But we were also doing a bunch of other things, too. [For example], podcasts we were early on… [and we] had a print campaign to the New York Times for years — things like that. But really the driver was direct response marketing, mostly search engine marketing."
Capitalizing on the e-commerce boom
"We've been very very tactical with our marketing. And we've been performance marketers from day one. As a result, the business grew north of 50% in 2020 and still is growing substantially. We just came out of our best month in history — revenues have almost doubled in the last two years. And we continue to see that growth. I think one thing that's happened is, even with the pandemic and even when people started going back to stores maybe more than they used to, there's still a substantial percentage of consumers who had gotten very comfortable purchasing online. And I think we've been very well equipped to serve customers. And that broader shift is something that's that seems to be sticking. "