As the Delta variant spreads, gyms prepare for new mandates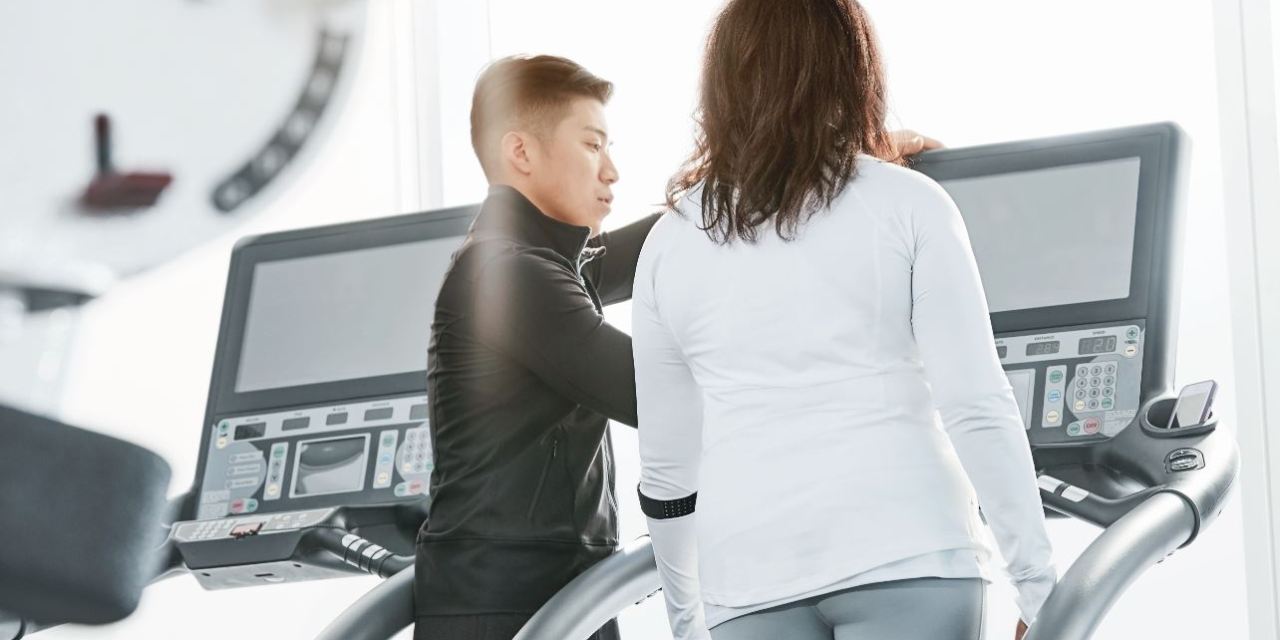 Image via Life Time
Earlier this week, New York City Mayor Bill de Blasio announced a vaccine mandate for indoor activities — most notably, at restaurants and gyms — in response to growing concerns over the Delta variant. 
But even before the mandate's unveiling, some fitness chains like Equinox and SoulCycle were already starting to announce vaccination requirements for both guests and employees. Meanwhile, other metro areas like Washington D.C. and Los Angeles are reinstating mask-wearing for indoor activities, meaning that gyms once again have to adapt to an ever-changing set of restrictions. 
Gyms, in particular, have been some of the hardest-hit businesses during the pandemic. According to the International Health, Racquet & Sportsclub Association (IHRSA), the health club industry had a 58% drop in revenue during 2020. Now, these businesses are worried about wooing members back in. As a result, some boutique fitness chains are even making vaccinations mandatory for employees. Furthermore, they're looking at other ways to make guests more comfortable, such as spacing out equipment and creating databases to keep track of proof of vaccination. These efforts have been in response to the rapid spread of the Delta variant, with states like Texas and Florida experiencing record case numbers over the past month.
According to a new Piplsay survey of 30,000 people, 60% of Americans think it's "fair for businesses to demand proof of vaccination" from customers or employees. Despite the growing support for these policies to combat new variants, they're already impacting fitness studios and gyms' struggling operations. 
In announcing its vaccine requirement, Equinox said a "one-time proof of vaccination" can be provided in the form of a physical immunization card, photo of immunization card or a digital vaccine card. 
The decision came from a recent survey of Equinox employees and members, which found that 96% of member respondents and 89% of employee respondents reported being vaccinated. "Additionally, an overwhelming majority expressed support for requiring vaccines in order to access the clubs," a company spokesperson told Modern Retail in a statement. 
Mile High Run Club, a New York City fitness studio, which specializes in treadmill workouts, is another fitness chain navigating the ever-changing policies. 
"The Delta variant, in general, has created more worry for hesitant gym-goers," said Mile High CEO Willy Heath. After being closed for nearly a year, Mile High reopened two of its Manhattan locations in April, with hopes that returning office employees will help rebound its visit rate. Its Upper East Side studio is still closed.
The studio hadn't required staff to get vaccinated, but is now working on getting all employees fully vaccinated, said Heath. This week, Mile High began requiring all attendees to be vaccinated — even though New York's proof of vaccination mandate won't start until August 16. Members' vaccine records are on file under a tag in the booking platform, so everyone is accounted for at all times, Heath said. While many of Mile High's clients said they'll be getting it done soon, "we already got about eight to 10 canceled memberships," Heath said. The policy also means turning disappointed runners away at the door. 
Mile High did some outdoor running classes during lockdowns. However, it wasn't the same with the lack of equipment and facility amenities, said Heath. 
"What will officially kill us is if masks become mandated for workouts again," Heath said. The policy, Heath explained, is especially tough due to Mile High's high-intensity workouts, making it tough for most to get through in a mask. 
When Mile High's studios first opened in April, both staff and clients were required to wear masks. Other precautions included social distancing the treadmills six feet apart. Once mandates were loosened in June, "we saw a significant jump in numbers," Heath said.
Currently, Mile High visits are still lower than pre-Covid levels. After ramping up between April and June, attendance has been "flat for the past month," Heath said. While Delta is partly to blame, he also noted factors like summer travel plans, which tend to impact gyms in general. 
The mandates arrive just as workout studios and gym operators were beginning to see activity return. The fitness industry, which did not receive specific government funding during the coronavirus lockdowns, is also still in financial recovery mode. The Gym Mitigation and Survival Act, known as the GYMS Act, is still being debated among congress members and would provide fitness businesses with $30 billion in relief. 
According to a June report by Jeffries, Americans began easing back into in-person workout sessions after the spring vaccine rollout. By May, foot traffic at gyms across the country was back to 83% of January 2020 levels; visits down 6% compared to the same period in 2019, according to the Jefferies data.
Still, others are optimistic about the policy change, and think that the vaccination requirements in New York City could increase gym attendance. 
Zach Apter, chief commercial officer at ClassPass, told Modern Retail that for many who still feel hesitant to return to studios, the strict vaccine mandate could offer them a peace of mind. Apter pointed to a recent ClassPass survey that found that 69% of its members would prefer returning to classes that require a vaccine, with 18% planning to only return to studios with vaccination requirements. Furthermore, 59% of respondents said they'd prefer to remove their mask in class if they're vaccinated. 
"This move by Mayor de Blasio may help New Yorkers to feel comfortable reentering gyms," Apter explained, noting that once clients go back, they tend to re-book their class. So far, he noted, "ClassPass members who have returned to class are booking at 10% over their pre-Covid usage."