As retailers reopen, curbside pickup experience will be the key to success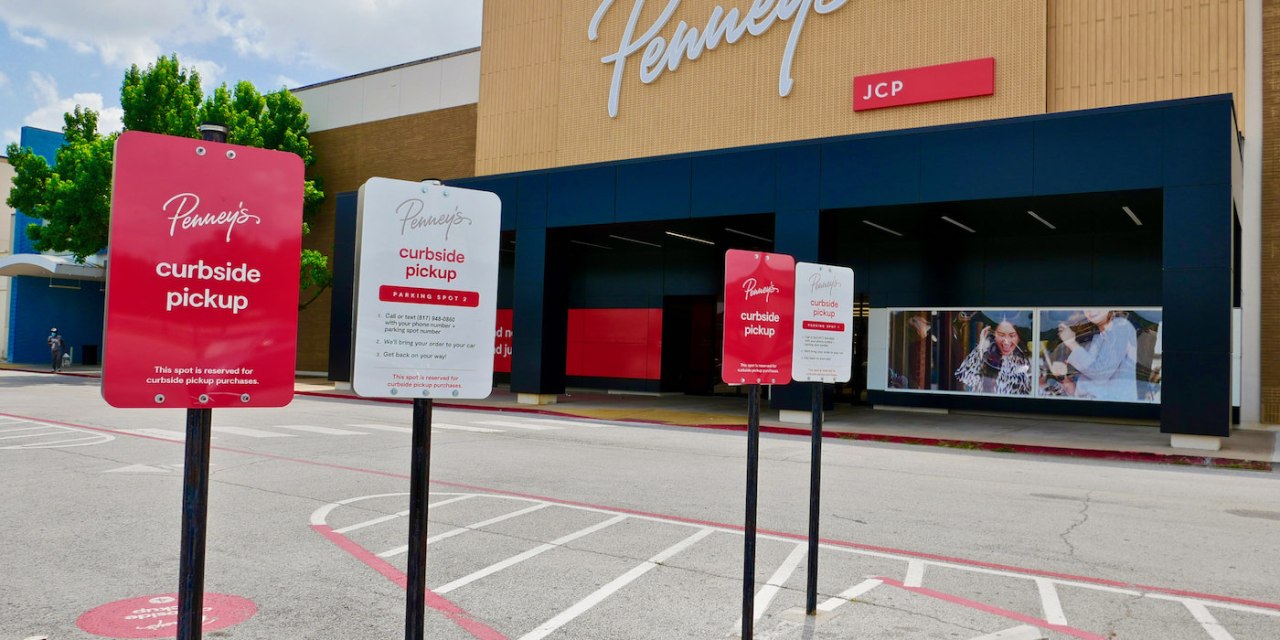 As retailers prepare to reopen their stores in select states, many of them are offering curbside pick-up services for the first time in order to cater to shoppers who are hesitant about entering stores.
Last month, a number of retailers — including Kohl's, Ulta, and Dick's Sporting Goods — all announced that they would start offering curbside pickup services for the first time. Now, as some states are allowing retailers to reopen first with curbside pickup, startups are also getting in on the action with DTC brands including Tecovas and B8ta offering curbside pickup in select locations.
Before, curbside was one of a number of fulfillment options retailers may have as part of an overall omnichannel strategy. Today, it's become an important way for some retailers to leverage their physical spaces as stores are closed and people feel uncomfortable stepping foot in public. But curbside is no panacea — it's both expensive to implement has a few operational obstacles. What's more, it may require increased customer education, as well as a new approach to product marketing and merchandizing.
The race to offer curbside
Many of the shoppers who are opting for curbside pickup are doing so because they are concerned about going into a store while coronavirus cases are still increasing. According to Adobe Analytics, the number of buy online pickup in-store orders — which includes curbside pickup orders — rose 208% year-over-year during the first 20 days of April.
While curbside pickup isn't a new phenomenon in retail, before the coronavirus, many of the retailers who offered it were big-box retailers like Home Depot, Target and Walmart who offered bulkier items that may have been difficult for customers to carry out of the store.
Recently, it's grown beyond the big boxes too. "The area where it really started to accelerate in the last 24 months was grocery," said Bryan Gildenberg senior vice president of commerce at the Omnicom Retail Group. By the end course of 2019, as part of its quest to grow its online grocery business, Walmart for example offered grocery pickup at 3,200 of its more than 4,700 U.S. stores.
Explaining the new program 
But, the coronavirus crisis has now forced retailers of all stripes to adopt curbside pickup. But doing so requires some customer education.
"As someone who has anecdotally tried a variety of contactless fulfillment options, I'm not sure if the clarity of communication of where, when and how you need to go about picking up and fulfilling that order is something that all retailers are consistent about," said Kyle Rees, director at Gartner.
Some of the retailers who have added curbside pickup like Kohl's and Ulta have included step-by-step instructions on their website about how to place and retrieve curbside pickup order. Ulta, for example is requiring customers to bring their ID. Some retailers require that customers pull into parking spots designated for curbside pickup orders, while others ask customers to pull up in front of the store entrance.
Then retailers also have to come up with a system for customers to notify store employees when they have arrived and are ready to pickup their curbside order. Ulta tells customers to call the store when they've arrived, Kohl's asks customers to click an "I'm here button," in their order confirmation email, as does Dick's, which also asks customers to include information about what type of vehicle they are driving so that store employees can more quickly find them.
These order retrieval methods may only vary slightly. But if a store decides to say, have curbside pickup customers call when they arrive, and the store doesn't have an associate dedicated to answering those calls, it can create a huge mess. Ensuring the curbside pickup customers remain loyal customers means having an order retrieval system that allows customers to get in and out within minutes.
Increased costs
As some states eventually allow retailers to move from just offering curbside pickup to reopening while allowing limited foot traffic in-store, retailers may also have to decide if they can sustain having enough employees to help guests in-store and serve curbside pickup orders. They'll also have to think about the related costs they may incur. "If you are scaling [curbside pickup] out across very different stores, there's probably going to be some IT-related costs," Rees said. He also added that retailers may have to dedicate part of their stores to only fulfilling curbside pickup orders.
Long-term, retailers also have to figure out what levers they can pull in order to get curbside pickup customers specifically to buy more. Right now, many retailers aren't offering a minimum order threshold for curbside pickup orders like they might for online shoppers who want to get free shipping. Gildenberg said that retailers may want to take a page from grocery platforms like Instacart, which offers suggestions of items a customer may have forgotten in between when they send in their Instacart order, and when that order is fulfilled.
"The window of upside selling may not be the trip to the store it might just be more pre-store between order and picking," Gildenberg said. "I think that the mobile and digital ecosystems that can prompt additional purchase based on your history or the items you've bought have a real chance of winning."