As retailers hope for big holiday seasons, hiring remains a challenge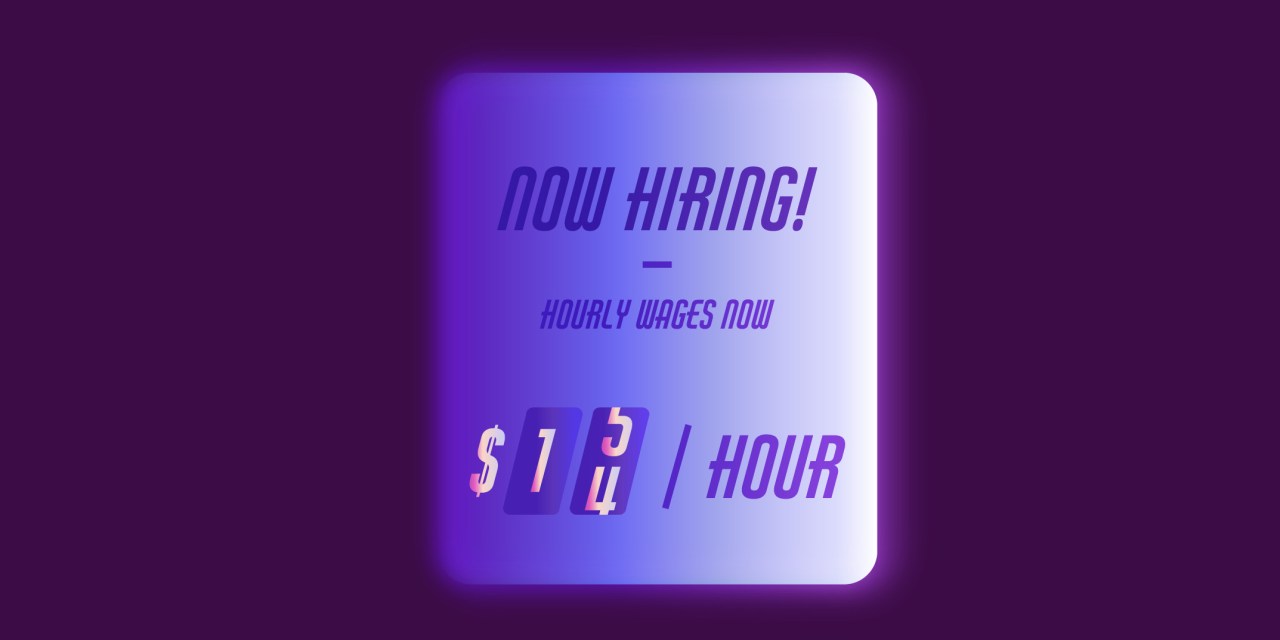 Ivy Liu
This story is part of 'Now What?' Digiday Media's 2021 fall preview, a look at how media, marketing and retail have changed over the past 18 months, and what it means for their futures. Check out the rest of the stories here.
Historically, the only holiday messaging retailers have embraced before Labor Day are Christmas in July-themed sales. This year, however, retailers want job applicants to start thinking about their holiday plans before the summer is over.
Crafting supplies retailer Michael's, for example, put out a press release on August 24 announcing plans to hire over 20,000 retail workers ahead of the holidays. That's two weeks earlier than when Michael's put out its holiday hiring announcement last year. Similarly, Apple posted job openings for seasonal retail employees in mid-July, while Aldi announced plans last week to hire 20,000 workers ahead of the holidays.
The push to move up holiday hiring is indicative of the staffing crunch retailers have been in for much of 2021. In the early days of the coronavirus pandemic, tens of thousands of retail workers were furloughed or laid off permanently. But the resurgence of brick-and-mortar sales hasn't ushered in a corresponding rebound in retail employment: some retail employees who worked through the pandemic quit due to burnout, while a tight labor market means job applicants can be choosier.
In response, retailers are baking more time into the hiring process for new roles, raising wages, and offering short-term hiring bonuses to attract applicants. Still, this may not be enough come the holidays, when nearly every retailer will be fighting over an increasingly small talent pool.
According to the Bureau of Labor Statistics, retail employment is down by 270,000 since February 2020. Part of that is due to bankruptcies and store closures — roughly 49 retailers went bankrupt last year — and part of that is due to large swaths of retail workers quitting, after sticking it out through the pandemic last year. Some 640,000 retail workers quit in April, the largest one-month total in nearly 20 years.
That's left retailers — particularly those that were hoping to take advantage of cheap rent prices this year to expand their store fleet — with a large number of jobs to fill. And that's good news for workers, who have found themselves with room to be choosier.
Retailers have responded, first and foremost, with monetary incentives, both to new applicants, and to keep existing workers on through the holidays. Walmart gave a temporary pay raise of $1-5 more per hour to its warehouse workers through January 2022, depending on the location. In late July, Tapestry, owner of Coach and other luxury brands, announced it was raising its minimum wage to $15 per hour, with CVS announcing that it was doing the same a week later.
Some retailers are also experimenting with new benefits for retail employees. Target, for example, announced a new tuition assistance program available to all full-time and part-time employees. Rebekah Kondrat, founder of consultancy Kondrat Retail, said she's even seen a few retailers offer health benefits to employees of short-term retail pop-ups (ones that run six months or so).
Other retailers have tried broadening the scope of the job description to attract more candidates: athleticwear brand Vuori, for example, created a new role called "omni associates" last year.  These employees typically spend two days a week working in customer service, and three days working on the floor at one of Vuori's nine stores.
"Our omni program continues to attract great candidates…because they see the value in working in two different departments," Catherine Pike, senior director of retail at Vuori, said in an email. She also said that Vuori also tries to use its status as a fast-growing startup — the company was founded in 2013, and nearly tripled its revenue last year — as a selling point.
"We see that they are inspired by the potential for promotion and many of our associates have goals to move to new cities across the US where we are opening stores in order to be a part of bringing Vuori to new communities," she said.
Still, it is taking Vuori longer to find enough qualified candidates. Pike said the biggest change Vuori has had to make to hiring in recent months is to simply bake more time into the interview process.
Those changes don't address all the challenges that retailers face in convincing more people to take a job in retail. During the pandemic, some workers quit after facing hostility from customers that were asked to wear a mask or abide by social distancing guidelines. One former Target worker who quit last July, for example, previously told Modern Retail that the job started to take more of an emotional toll on her after some customers would lecture her about how the coronavirus was a hoax after she asked them to stand six feet away from her. "Retail is hard enough outside of a pandemic," she said. 
And the fears of facing customers angry over Covid protocols haven't completely subsided, particularly as the number of coronavirus cases in the U.S. rises again, thanks to the Delta variant.
Neil Saunders, managing director of GlobalData Retail, said in an email that another challenge retailers face in recruiting applicants is the lack of flexibility and irregular shifts that have long plagued retail. Though some states like California have passed laws that curb retailers' ability to only schedule employees at the last minute, at many retail stores, getting called in to work last minute isn't out of the question.
"Higher pay is helpful but the big problem a lot of people have is irregular shift patterns and variable hours," he wrote. "This makes it very difficult for people to plan things with families and other activities and it puts them off retail work."
The next couple of months will prove out which retailers have the right mix of incentives. Target typically has one of the biggest holiday hiring drives, having hired more than 130,000 seasonal workers last holiday season, while many other big-box retailers typically hire tens of thousands of workers in the lead up to Black Friday. The more job openings a retailer has, the closer it gets to the holidays, the more likely it is that they will have to ramp up incentives in order to get those jobs filled.
For retailers who find themselves short-staffed over the holidays — it might not completely derail their sales momentum, but it will likely mean that they will have to pay overtime to existing employees. It might also result in longer lines and wait times for popular services like buy online, pickup in-store — which might lead some customers to go with another retailer for last-minute orders.
"With a recruiting firm that I was talking to, they're like, if you don't have jobs posted for holiday, now, you're kind of behind the Eight Ball," said Kondrat.