As retail stores and malls close, DTC brands attempt to renegotiate leases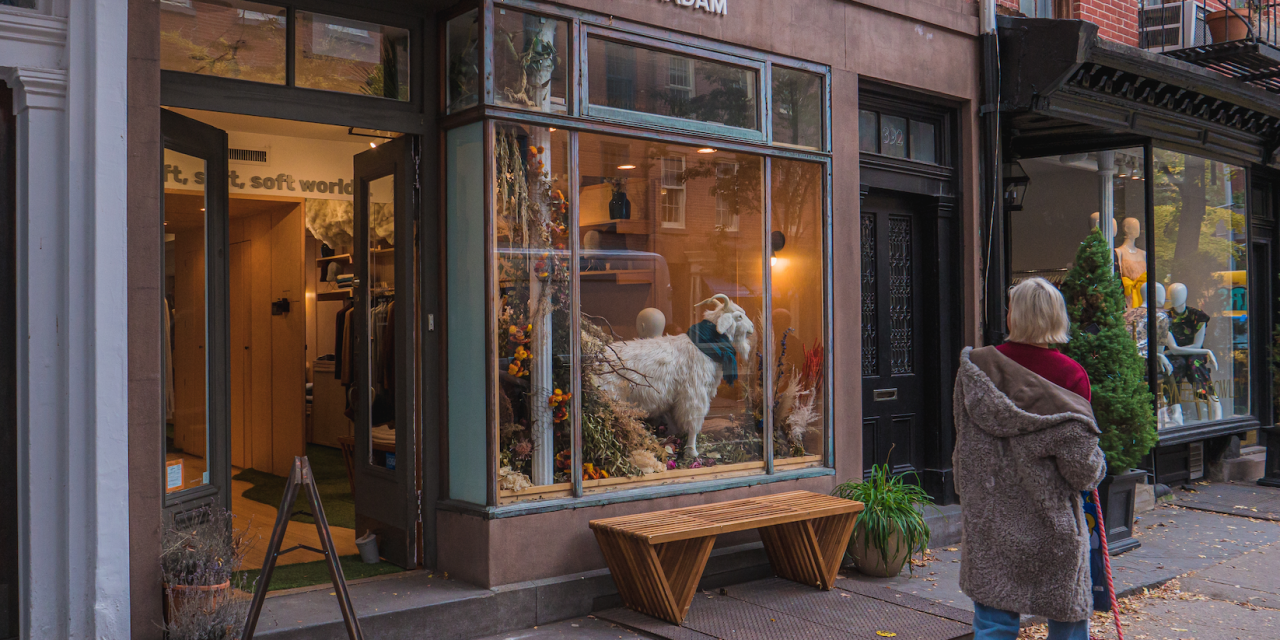 The DTC physical retail boom came to a sudden stop this month. 
Now, the platforms specializing in bringing the brands offline are also figuring out how to get those same brands out of lease commitments and mitigate the impact of Covid-19-related shutdowns.
Leap, a retail startup that leases storefronts to e-commerce brands like Ledbury, Goodlife and Koio across New York, Chicago, San Francisco and Miami, is looking to get concessions from brands' landlords – potentially including a week or two of free rent — along with potential long term lease modifications.
The legal case is sketchy. Many leases have the "force majeure" clause, which refers to unforeseeable circumstances preventing holders from fulfilling the contract. But they don't have necessarily have language that includes contagious disease as a reason for renegotiation. However, the government-mandated closures across the country would often be considered an unprecedented situation, which gives tenants leverage when working with landlords in the coming weeks.
Jared Golden, co-CEO of Leap, said the team is working closely with local landlords amid the situation, in which rent outcomes are still unpredictable. With closures in its stores' respective metro areas, Leap is currently attempting to work with landlords to pass on concessions to its brands partners, including free periods amid the shutdown.
Leap's landlords range from local building management to large commercial real estate groups, like Related for the Hudson Yards Naadam location.
Golden said that thus far landlords have been sympathetic to the retailer brands' situation. Being "nonessential" shops, Leap's partners have seen their revenue streams slashed almost overnight. Being a middle party in this case gives retail platforms like Leap an advantage as the lease holder mitigating along with the brands, he explained.
"The response has been warm, with potential to offer rent abatement or weekly concessions," said Golden, who's optimistic of the cooperative nature between retailers and landlords. 
The ability for DTC solution platforms to offer emerging brands low cost, short term subleases have been key in bringing them into the physical retail space. Given that brands pay the leaseholder a fraction of what the cost of a longterm contract, depending on square footage, the model has been beneficial for startups who've recently joined the brick and mortar world.
For retailers that rely on physical locations for the majority of revenue, a situation in which they're forced to physically close shop can eventually sink them by depleting their cash flow. This can especially hit some brands hard during a recession, where an inability to recoup results in missed payments and permanent closures.
Meanwhile, Showfields' chief revenue officer and co-founder Katie Hunt confirmed that while the 11 Bond Street shop is closed, the company is not charging displayed brands for the days it's not open. New York-based Showfields' retail concept is focused on helping digital DTC brands such as Quip, Eight Sleep and Brilli transition to physical retail at a low risk.
The Showfields staff is currently brainstorming ways to provide a digital platform and virtual offerings while the physical space remains closed. CEO Tal Zvi Nathanel, who confirmed plans for the second location in Miami are still moving ahead, said they're turning their attention to supporting the affected New York brands' e-commerce operations for the time being. 
One of the impacted DTC brands at Showfields, Brilli, declined to comment on its lease terms. Leap-powered Floravere and Koio could not be reached for comment regarding future lease term negotiations.
Travis D. Hughes, a commercial real estate counsel and broker, said that during this initial adjustment period, landlords are going to be more lenient about sending out late notices. "Landlords will likely try to ride this out and work with tenants in the short term," said Hues. Especially during an uncertain time, good landlords don't want to jeopardize their reputations and become known as adversarial to their tenants.
Hues predicts that in the next year, which will find smaller tenants having difficulty paying rent, landlords may give some leeway before committing to renegotiating terms. However, if retail tenants begin to default on payments for months, landlords will begin to feel pressure from lenders and enforce the terms more.
For lease signers, Golden said that "from a contractual standpoint, moving forward tenants will be more vocal about force majeure clauses that include epidemics and public health measures."