As remote work persists, retailers see the suburbs as the next hot retail location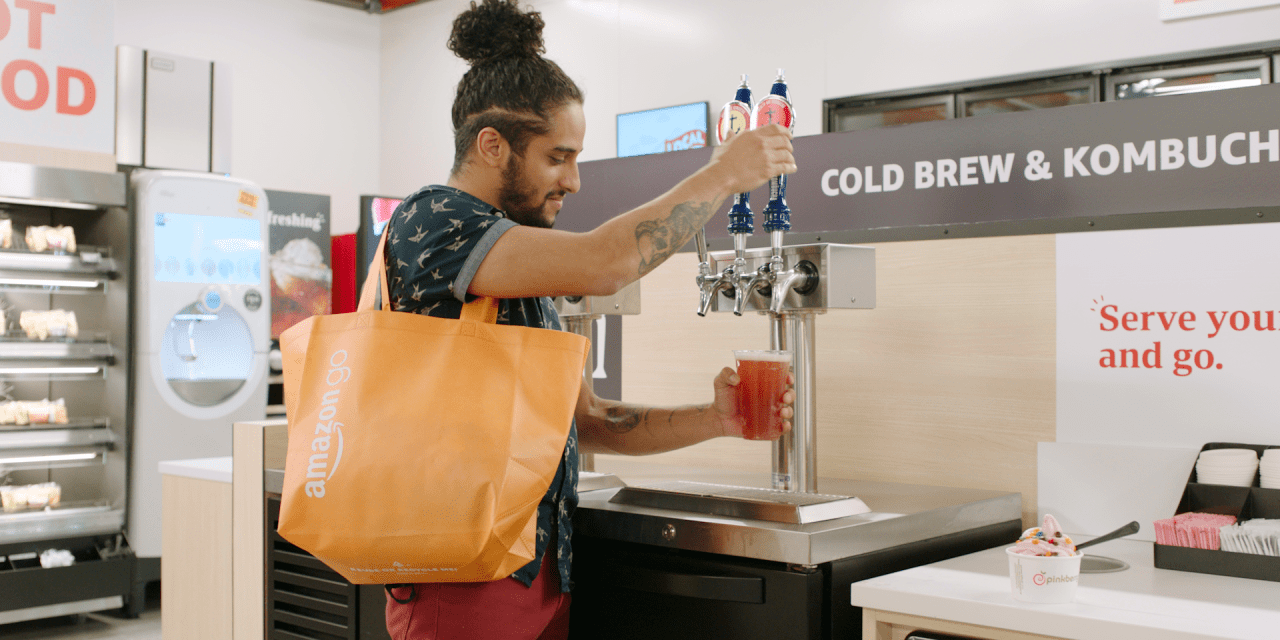 Amazon
Urbanites aren't the only ones taking part in the so-called Great Migration — retailers are also expanding into the suburbs.
Last week, Amazon announced that it is launching a new store format targeting suburban shoppers. The company is opening a new Amazon Go store in the coming months in Mill Creek, Washington — a suburb of Seattle. Meanwhile, retailers like direct-to-consumer eyewear brand Warby Parker and e-commerce furniture retailer Wayfair are also increasingly plotting suburban locations.
For years, trendy startups mostly flocked to city centers when opening new stores, as that's where their core consumer — millennials — were located. But foot traffic to some of these areas has declined when many consumers were no longer required to commute to offices, experts said. Retail hub Madison Avenue in Manhattan, for instance, saw just 71% of foot traffic levels the week of August 8, compared to the same week in 2019, according to analytics firm Orbital Insight. As work from home life continues for many, retailers are seeing growth opportunities in opening stores where shoppers live.
"This, to me, is the next natural evolution," said Bryan Eshelman, managing director in the retail practice at global consulting firm AlixPartners. "They are now trying to get access to yet another set of customers to continue that growth. That's the next adjacent opportunity if you will – moving from online to city stores, city stores to suburban stores." 
Retailers move from the city to the suburbs
Opening stores in suburban locations isn't necessarily a new concept. But it has gained traction in recent years as remote work becomes more commonplace, said Andrew Lipsman, a principal analyst at Insider Intelligence. As of February, 39% of employees worked entirely remote and only 19% worked fully on-site, according to a recent Gallup survey. 
In March of last year, Warby Parker opened a new store in Ardmore, a suburb of Philadelphia. DTC hair color brand Madison Reed also opened a full-service hair color bar in the area a month before. They weren't the only DTC darlings to move into the Philadelphia suburb in recent years. Denim-focused brand Madewell opened a store in the area back in 2015.  
"A retailer has an interest in opening a store wherever there's consumer demand," Lipsman said. "With remote work, there are a lot more consumers who are sticking close to home in the suburbs during the course of the day."
While city centers suffered losses during the pandemic, suburban main streets flourished. For instance, overall traffic in a suburban shopping district in White Bear Lake, Minnesota increased by at least 25% from 2020, according to Star Tribune in November. On the other hand, in office-dependent retail corridors in Midtown East and around Grand Central, almost 30% were unoccupied as of summer 2021, according to a report from Real Estate Board of New York (REBNY). 
In a quest to acquire more customers, retailers are snatching up real estate in suburban locations. Wayfair's first storefront in the Chicago area is set to open next year in Edens Plaza, a strip mall in a village called Wilmette. 
Even retailers that already have a strong retail presence in the suburbs are looking to expand their footprint. Target plans to open about 30 stores this year, which include mid-size locations in dense suburban locations and small store formats in city centers. Dollar General unveiled Popshelf in 2020 in a bid to target wealthier shoppers in suburban America, and by the end of 2025, it plans to increase Popshelf's store count by about 1,000.
Celia Van Wickel, senior director of digital commerce for Kantar, said new entrants will have to work on brand awareness among suburban dwellers in order to compete with retail giants that already gained traction in the area.
"It's going to take more effort to compete with larger players in these spaces," she said. "Just like any new market or new entry, you're going to have higher customer acquisition costs to promote your business." 
Betting on work from home life to stay
Even as offices reopen, not all companies are requiring their employees to be on-site every workday. According to Gallup's recent survey, 42% of workers had a hybrid schedule as of February. Additionally, when consumers left the city in favor of rural and suburban areas during the pandemic, data from the U.S. Census Bureau in March revealed that many of them stayed.
"For many years, [the suburbs has] always been the bulk of where a lot of population in the U.S. live," Van Wickel said. "There's always going to be interest in growing and expanding footprints into the suburban areas."
With more interest in suburban locations comes rising competition for good real estate locations, said AlixPartners' Eshelman. 
"Finding good solid locations at a reasonable rent right now is probably challenge number one" for retailers looking to enter suburban locations, he said.
David Simon, CEO of mall owner Simon Property Group, said during an earnings call back in February last year that he expects its suburban location to be "where the action is in the future." Simon said that the movement towards suburban areas would present an opportunity for the company.
"You got to be where the customers are and customers have definitely, over the past few years, been moving in general out of cities into more suburban areas," Eshelman said. "We'll see if that trend holds, but for now, this is the place retailers need to be."