As paid marketing costs rise, DTC brands are shifting attention to PR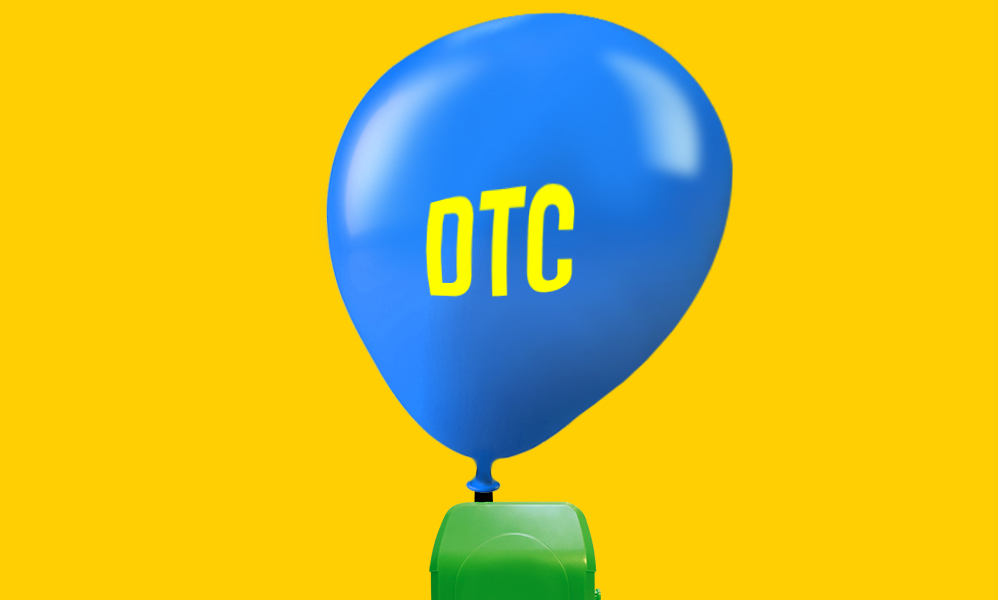 By the time the bedding brand Parachute came out with its own mattress in January of this year, the category was one of the most crowded online segments a brand could try to break into. So founder Ariel Kaye decided to skip out on paid marketing altogether at launch.
It was too expensive for a competitive product category like mattresses, she said.
Instead, Parachute relied on press, influencers and word of mouth to market the new product.
Parachute worked with Jennifer Bett Communications, its PR firm since it launched in 2014, to seed the product to editors and influencers, resulting in a spread of articles and organic Instagram Stories from people who had tested the mattress. The company also hosted a launch event in its LA store with press and other friends of the brand to announce the product. Parachute's goal was to separate the mattress — a higher-end product starting at $1,300 for a twin — from the myriad bed-in-a-box versions that have become impossible to differentiate in online advertising. Kaye said that the results of the organic marketing push exceeded her expectations, in terms of amount of coverage received and mattress sales (the company doesn't share specific sales figures).
According to the brand, Parachute would have had to spend $2 million on Facebook in the month of January for the same number of impressions it received through earned media. That figure is roughly 100 times what the brand spent on PR and product gifting in the same time frame — so, about $20,000.
"Earned media is more effective from a cost perspective when you think about dollars in vs. dollars out. You're paying very little in comparison — an agency fee accumulated over the year — to what you'd pay monthly for Facebook," said Kaye. "Plus, while Facebook needs you to spend more to see the same results, PR is the gift that keeps on giving: It lives on in search, it helps your SEO, it's its own strategy. I was a firm believer from launch that telling a story and building a narrative around a brand was invaluable from a marketing perspective."
Other DTC brands that launched over the past year are increasingly relying on marketing tactics like word of mouth and PR to cut through the noise, avoid steep Facebook advertising costs and add a layer of third-party credibility to new products. Before the launch of Haus, a DTC aperitif brand that went live in June, founder Helena Price Hambrecht published her own Medium post teasing a new way to drink alcohol without specifically describing the product that was to come in a few weeks, ramping up interest and a customer wait list that amounted to 6,000 people. In May, Ben Witte, the founder of CBD seltzer Recess, tweeted that his brand hadn't spent any money on paid marketing. (Facebook and Google restrict paid ads for CBD products, but other brands have skirted around this by using vague terminology and promoting content, not products.)
Earned media isn't free. Both Haus and Recess are clients of JBC and Gin Lane, the creative agency behind the trendy branding of a laundry list of DTC companies, whose services don't come cheap and can run up to $500,000, per a familiar source. But brand founders are increasingly prioritizing eye-catching branding and a hefty PR strategy at launch in order to separate themselves from the Instagram brands that audiences are now conditioned to scroll past, and are also growing increasingly skeptical of. In return, PR firms like JBC, Derris and Azione are rethinking their approaches to their work with clients in order to appeal to these brands, coming up with new angles to pitch around business and data strategies, relying more heavily on their own performance data, pushing for a more prominent seat at the table during marketing conversations and building teams around new courses of action like thought leadership, which focuses on promoting a new brand's founder.
"For the last five years brands have leaned heavily into paid marketing on Facebook and Google, which let brands target properly. That's a good way to use your ad dollars. But it led to a big rush to top of the funnel marketing. But that's the least effective way to get a loyal customer," said Marco Marandiz, the founder of DTC marketing firm Petri Growth. "Now the pendulum is swinging back — customers want to know where the credibility is. They can't tell the difference between any of these online brands. The category became defined, then got saturated and now earned media is the only way to stand out."
The halo effect
As the direct-to-consumer brand category matures, the typical distribution strategy evolved from online-only to a more general all-encompassing one, with the main priority being wherever customers are. A similar shift is taking place on the marketing front: With the effectiveness of digital channels puttering out unless brands pay up, the new directive is to use a hammering of press, influencer gifting and founder tweets that drive conversation, the goal to instill a new product in customers' consciousnesses. Performance marketing plays a role across Instagram, Facebook, Google and other platforms, but unless it's underpinned by organic media, it will wash over desensitized customers.
"Our marketing strategy is designed to drive earned media. We've done content marketing, experiential marketing, a Recess IRL pop-up, events and collaborations to drive brand awareness," said Witte. "For consumers, it's about something you feel. We wanted people to hear about the brand and then come searching for it, and that's what happened."
Witte said that driving e-commerce traffic organically helped increase digital sales 40x (the brand doesn't disclose sales figures) and land Recess in its retail stores — it has roughly 2,000 traditional retail partners in New York City.
"We have brands whose entire early-stage marketing spend goes to JBC," said founder Jennifer Bett Meyer. "With paid media, you can't always tell a proper story. It's product driven. You hear about a brand and move on. With earned media, you can tell meaty stories that people remember."
As the media landscape has evolved, there are more opportunities for PR firms to slip brand mentions into more stories, and reconsider what types of publications are a fit for their brand. Those network relationships have made PR firms integral even when founders are more empowered than ever to pitch journalists and editors directly. Editors are inundated by the noise as much as Instagram audiences; a recognizable PR firm with the experience of spinning a brand's data-marketing strategy story to a trade publication the same day it's feeding product ideas to a lifestyle magazine for a gift guide is an asset worth paying for. One brand founder, who asked not to be named for the sake of their relationship, considered cutting ties with a hired PR firm leading up to a recent product launch, but said the brand couldn't afford to miss out on valuable earned media at an important inflection point.
As these brands mature, they're building internal PR teams, too.
"There are benefits to both, which is why we've tried to grow and nurture both sides," said an Allbirds spokesperson. "An internal team can feed insights to an agency that helps them flex their muscles and tell the story on the brand's behalf. It's nearly impossible to expect an agency to live and breathe the brand the way an in-house team can, which is why when they come together, it creates more opportunity for the business."
Regardless of whether or not brands eventually bring PR in house, or at least hire an internal communications team in addition to an outside firm, the network effect spurred by a team of resources is becoming a critical competitive advantage.
"We call it smart ubiquity. The very best brands build these moments where they're everywhere online and offline all at once," said Jesse Derris, founder of the communications agency Derris. "They're comfortable telling stories, and they're doing it across channels, in a coordinated way. The impact comes from feeling like you're everywhere."
Lifting the barriers to entry
That's to say, positive press isn't an effective category-winning strategy in a vacuum. Editors need new subjects and new angles to cover; influencers will soon expect to be paid on contract to peddle product. But earned media has legs: A strong feature in the Wall Street Journal can be promoted on Facebook by a brand, helping to differentiate it and vouch credibility from competitors.
"When people say, 'I see Parachute everywhere,' it means the brand is bubbling up in a way that's becoming unforgettable, and that's the big win," said Kaye.
The barriers to getting product in front of people are again being lifted, after they were so lowered to the point of being broken. Take the mattress category again: A combination of paid digital marketing and cheap manufacturing costs led to the launch of so many DTC brands, the process of picking a good mattress online became just as bewildering as the in-store experience that these brands set out to disrupt.
"When the barrier to entry is lowered, the sophistication needed within the marketing machine goes up — once something works well for someone, it no longer works for everyone else," said Marandiz. "Benefitting from word of mouth when you're the only mattress company is easy; having word of mouth when you're one in 100 mattress companies is a lot harder. It got to the point the product quality took a back seat, and what mattered was who could win the bidding war."
Earned media strategies are becoming the vouchers, the brand halo that sits on top of everything else. That means brands' marketing strategies have to be firing on all cylinders, while selling a product good enough to talk about.
"It's noisier everywhere — on paid for sure, but also in earned. It's a fundamental sea change," said Derris. "All of it's busier so the important thing is to show up well. It has to feel real, be coming from the right places at the right time. A lot has to happen today to stand out."