As Amazon tries to tamp down on false claims and price gouging, some sellers say it's going overboard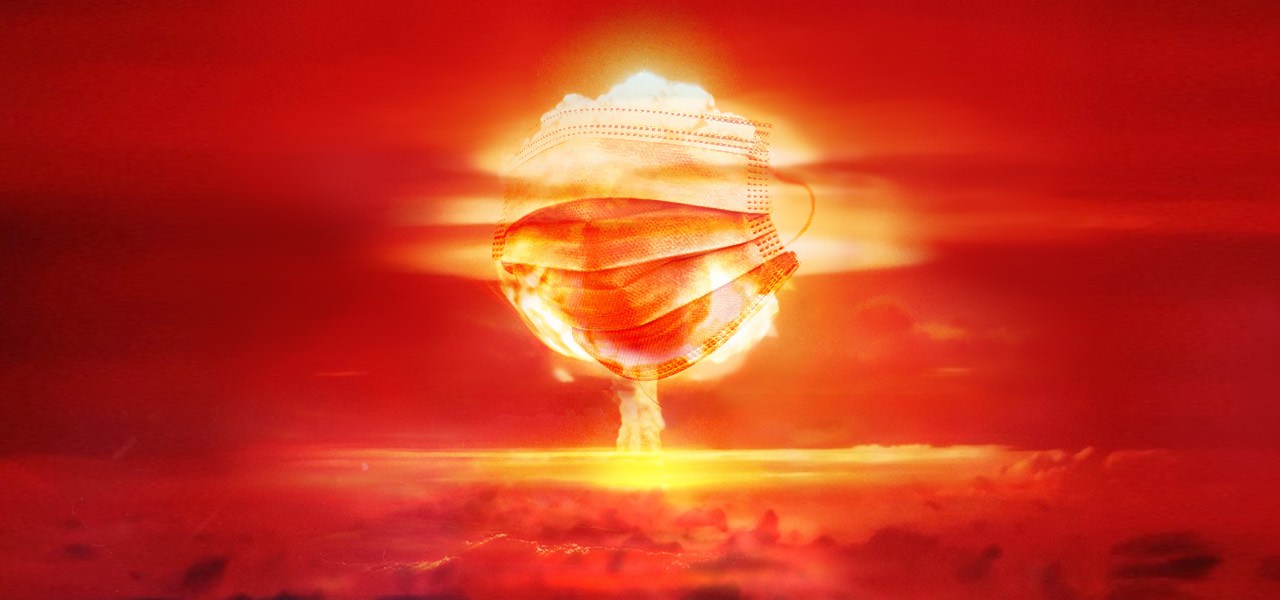 The over-the-counter allergy relief brand Curist has used Amazon as a sales channel for the past two years. According to the company, it accounted for "a really high percentage" of overall revenue. But a month ago, that entire channel was shut off resulting in thousands of dollars of lost sales. The reason: Amazon claimed its products weren't actually over-the-counter, despite the fact that Curist said Amazon had approved its products since 2018.
It may have been the error of an overzealous algorithm, but no human has been able to fix it just yet. "In their best efforts to weed out bad actors, they've cast a really broad net," said Curist's CEO Ethan Goldstein. "We got caught in that net." Goldstein estimates that his company will lose hundreds of thousands of dollars in sales when all is said and done, despite that fact that he and his company have taken great pains to have high seller  and product ratings on the platform.
Curist isn't the only brand feeling the weight of the Amazon algorithm. On private Facebook groups and LinkedIn posts, numerous sellers and agencies have come forward with stories about automated warnings from Amazon for certain unauthorized behavior. One closed online group had a poll asking members if their account or products had been recently deactivated because of a "false positive" related to price gouging, and over 220 respondents said yes. Despite the fact that these brands claim they've never perpetrated the action Amazon alleges, they've been forced to pay the price. Sometimes that meant individual items being removed from the platform, other time entire accounts.
Brands and sellers have long complained about Amazon's opaque platform and impenetrability. Recently, however, the problem has become much more acute. The reason for this influx of false positives is likely because of an Amazon reaction. For the past few weeks, the platform has been more intensely scrutinized, as it became an even more integral part of the American commerce ecosystem. Reports arose of increased cases of counterfeit items and price gouging; Amazon responded by cracking down on these allegations. This left collateral damage. In response to a New York Times article detailing rampant price gouging as a result of the coronavirus crisis, Amazon said it "blocked or removed hundreds of thousands of offers." Some form of technology was likely what detected these suspensions, and it's unclear how many legitimate items were included in this tally.
An Amazon spokesperson provided the following emailed comment: "There is no place for price gouging on Amazon. We are disappointed that bad actors are attempting to artificially raise prices on basic need products during a global health crisis and we continue to actively monitor our store and remove offers that violate our policies."
Before this influx, brands could appeal to Amazon about these decision — and would usually hear a response within 72 hours, according to agency sources. Now, the wait has extended longer than two weeks.
"If a seller has a question about any of their offers, we encourage them to contact us directly," wrote the Amazon spokesperson.
Many Amazon sellers have been accused of price price gouging. One beverage brand, for example, received multiple automated claims of a "high pricing error." The company employed numerous actions to try and fix the alert — lowering the price by $0.01, comparing prices elsewhere, making sure all the elements were in place for shipping — to no avail. The brand opened cases with Amazon to appeal the decision, but no action was taken. This company usually saw weekly sales as high $50,000 — for the week it first received the alert, revenue went down to around $31,000.
"This is a really serious problem," said Kiri Masters, CEO of the consultancy Bobsled Marketing. "A lot of people are experiencing it," and it's not relegated to only one kind of item sold. "It's all over the map," she said.
What brands find most frustrating is the conflicting information they and agencies are receiving. A representative from the seller performance team may say it was one piece of information that caused the platform to make the suspension, but then another insider will say something completely different. Those impacted have even emailed Jeff Bezos's Amazon email address, and received a response providing another potential reason for the issue that conflicted with earlier information.
Scale is at the crux of the issue. As retail stores have closed, more people have turned to platforms like Amazon to buy goods. To deal with this influx, Amazon temporarily prioritized only so-called essential items. As a result, numerous sellers have allegedly tried to game the system by either raising prices of items in high demand or trying to claim their product is essential. To fight back, Amazon seems to have used its own technology, likely employing a proprietary script to weed out malicious anomalies on the platform. "They have so many different algorithms," said Laura Meyer, founder and CEO of the Amazon agency Envision Horizons. "Nobody knows what the recipe is that could flag your listing."
According to Meyer, numerous clients have seen an influx of automated alerts from Amazon. Some of them are part of internal accelerator programs, which provided them with a direct ear to which they could complain. Those without such a line, however, have seen SKUs deactivated and entire accounts suspended.
For the allergy company Curist, the last few weeks had a cruel irony attached. In February, the company did research and bulked up its supply chain anticipating that Amazon would see an influx of demand in tandem with the rise of coronavirus. It also began sourcing acetaminophen, correctly predicting a run for products like Tylenol. Little did Curist know that this demand spike would set up a cascade of new automated safeguards that would result in the brand being unable to sell on the platform. While other competing products were out of stock, Curist was sitting on all of the items. "It's really unfortunate for us, and really unfortunate for our Amazon customers," said Jung Hwa Song, the company's COO.
It's unclear exactly what a fix from Amazon would look like. The issue, it seems, is a stream of false positives — and these scripts were likely run because of other sellers reporting legitimate unregulated bad behavior. Now, the opposite may have occurred — and sellers are unsure of what to do.
"This has taken so much time," said Masters. "It's resulted in so much lost sales for our clients."
Update: The headline has been changed to better reflect the content of the story and clarify that misleading claims, not counterfeits, are the issue at play.