Apparel resale marketplaces are under pressure to grow overseas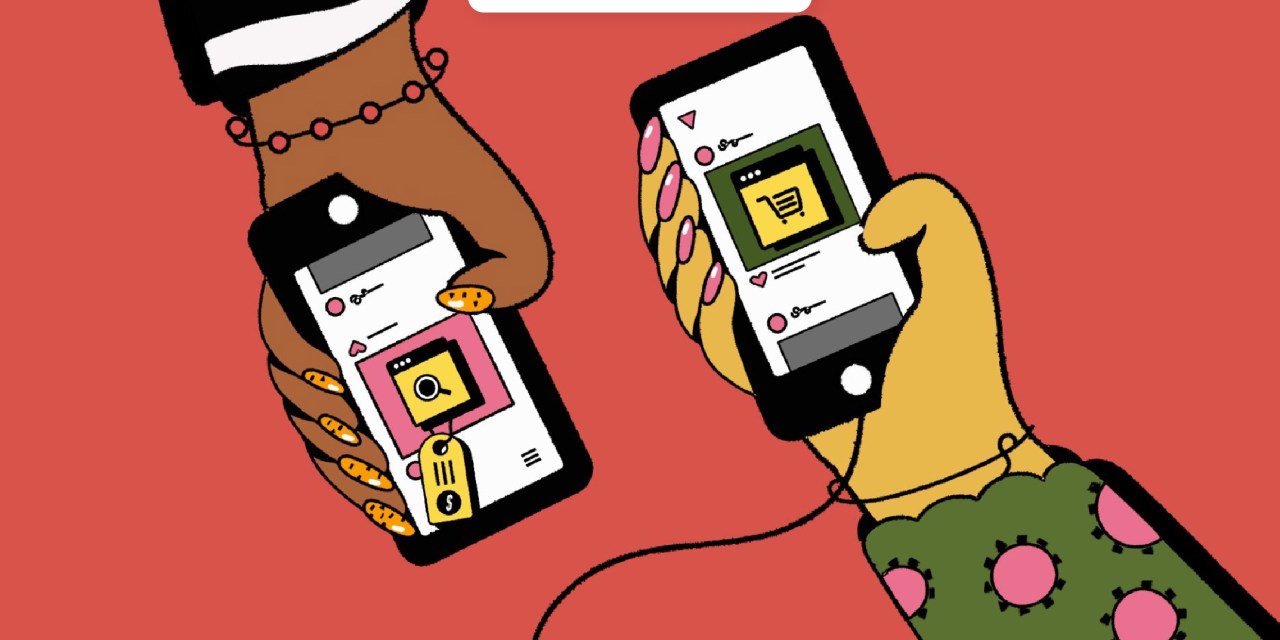 Ivy Liu
Fashion resale marketplaces are circling the globe in pursuit of new customers.
This year, U.S.-based Poshmark launched in Australia and India, and rival ThredUp acquired European resale company Remix Global AD. Other industry giants are following suit: Lithuania's Vinted, which boasts 45 million members, is using the proceeds from its funding rounds to grow its smaller U.S. base. Upon its acquisition by Etsy, DePop said the deal would help it to develop its global community. Meanwhile nascent streetwear and luxury goods marketplaces are targeting consumers in Asia and the Middle East by opening up authentication and fulfillment centers in those geographies.
On the surface, these expansions show an industry seeking to extend a period of explosive sales amid the pandemic. But, a closer examination of resale statistics, including active buyers on the biggest platforms, indicates that some are experiencing a slowdown in growth. While branching out to markets further afield is a natural expansion strategy, it requires huge investment at a time when competition is outstripping consumer awareness of resale platforms, according to experts.
Speed bumps
By many accounts, resale is witnessing a meteoric rise. A report commissioned by secondhand apparel marketplace ThredUp projected that the industry would more than double from $36 billion in 2021 to $77 billion in 2025.
Resale frontrunner Poshmark is held up as a prime example of the industry's acceleration. During the first nine months of 2020, Poshmark reported revenue of $192.8 million, a 28% year-over-year increase. This helped it to turn its first profit during the period of $8.1 million. Along the way, the company set its sights on international expansion as its next major goal.
Even so, its momentum has drastically slowed as growth hurdles have plagued the resale industry's leading lights. Despite launching in Canada in 2019, and Australia and India in recent months, year-over-year active buyer growth on Poshmark fell from 57.7% in the first quarter of 2019 to to 16% in the second quarter of this year.
Overall, Poshmark has 7 million active buyers out of 80 million registered users — 2.5 million of which are in Canada. It has not revealed its Australia or India numbers. "Expanding our international footprint is [a] key strategic focus and we continue to invest ahead of revenue," a Poshmark spokesperson said.
Like its rivals ThredUp and TheRealReal, Poshmark uses a peer-to-peer model to bring the thrift store experience online. These marketplaces generate revenue by charging sellers a fee once an item is bought. They define active buyers as users who have purchased at least one item in the past 12 months, and their success hinges on turning passive users into active traders. Compared to the monthly and daily user numbers shared by social platforms like Facebook and Snap, the 12-month active buyer figure is less indicative of churn.
The tilt toward slowing growth isn't unique to Poshmark. Rival TheRealReal has seen its year-over-year active buyer growth halve since 2019 to 20%. At last count, the company had 730,000 buyers. Its peer ThredUp went from 67% active buyer growth in the first quarter of 2020 to 8% in the second quarter of this year to reach 1.34 million. Both rank far below Poshmark's 7 million active buyers and and Depop's 4 million active buyers as of January.
A potential risk for the bigger secondhand marketplaces is that their growth may be outpacing consumer awareness of their industry, according to Simeon Siegel, senior retail and e-commerce analyst at Canadian multinational investment bank, BMO Capital Markets. This discrepancy also applies to their core user base of younger shoppers, he said. "Plenty of youth are unaware of, or uncomfortable with, resale," Siegel said. 
To boost brand recognition, secondhand marketplaces are waging a promotional blitz, which in turn is resulting in net losses. Poshmark, for example, raised its year over year marketing spend by just over 47% to roughly $68 million in the six months to June 30. ThredUp spent $31.4 million on marketing during the same timeframe, up from $23.9 million a year earlier; and The RealReal splashed $28.7 million, compared to $22.6 million in the first half of 2o20.
Though these companies have a large runway ahead of them, they face a long and uncertain road to global mainstream acceptance. "They have a massive total addressable market, but the question is execution," Siegel said. As they grow, the companies are hoping to open up a "tipping point" in consumer comfort around resale across the world, he added.
Rivals in other areas
Meanwhile, niche resale marketplaces are banking on their authentication services to resonate with overseas buyers — and are opening localized locations to better target certain geographies. They too face their own acute challenges, including stiff competition from incumbents like eBay and an uncertain trading environment induced by the pandemic.
Sneaker specialists like StockX and Goat effectively act as the middlemen between buyers and sellers, certifying that the sought after footwear they sell is in mint, investment-grade condition.
StockX currently has 14 physical locations, including 12 authentication centers, with an 80% increase in these facilities in the past year. The company's warehouses are used for fulfillment and for certifying that the footwear its merchants sell is genuine, a task carried out by authenticators who check everything from sneaker boxes to stitching to determine if an item is real or a fake. StockX has raised a total of $500 million in investment and is using the funds to open locations in Hong Kong and Australia. Fellow sneaker resale platform Goat has also expanded to Asia this year.
Having a local presence in overseas markets helps to tackle local supply and demand issues, according to StockX senior economist Jesse Einhorn. He pointed to the trending products in different regions as evidence: Australian shoppers, for instance, are snapping up women's exclusive sneakers, which were up 100% last quarter; Japan has a disproportionate love for New Balance footwear; and Canada adores all things Justin Bieber.
Not only do StockX's international locations help to expedite the delivery of products, but they also boost trust and help to facilitate transactions. Buyers prefer to connect with local sellers because it allows them to view more accurate pricing with fees included. In all, it's a much smoother process, Einhorn said.
The sneaker resale market is expected to reach $30 billion globally by the end of 2030, according to American investment bank Cowen. StockX hit $1.8 billion in gross merchandise value last year. The sector's growth has spurred more startups to enter the fray, including livestream shopping platforms like Whatnot and NTWRK, and prompted incumbents to provide similar services, said Matt Powell, a sports industry advisor at analysis firm NPD.
Ebay, which has 159 million users, began providing authentication for sneakers and watches last year. In July, the company opened a sneaker authentication center in Australia, and also offers the service in the U.K. and Canada. Around 51% of eBay's total user base is located outside of the U.S.
Reselling luxury
For pre-owned designer handbag reseller Handbag Clinic, the post-pandemic retail environment provides a launchpad for international growth. "Luxury resale is better positioned than the rest of the market," the company's co-founder and CEO, Charlotte Staerck told Modern Retail. Nodding to the recovery of designer giants like LVMH and Hermès, she said the trend was trickling down to the high-end resale market. Staerck is now readying an expansion into the Middle East.
Handbag Clinic operates a hybrid retail business. Online, it sells handbags sourced from consignment partners, with three franchise locations that offer restoration services across Qatar and Saudi Arabia, and a joint venture in France.
With all of its locations shut during lockdowns, including its flagship store in London, the company generated the majority of its £1 million in annual revenue online. While the pandemic delayed its plans to launch more stores across the Gulf, the company is preparing to open those in the coming months.
"People are investing intelligently in key pieces that will hold their value," Staerck said. "We are primed to benefit from that as we sit at the intersection of luxury and sustainability."