'An equal if not greater responsibility': Shopify's Trump store ban signals the end of e-commerce platforms' neutrality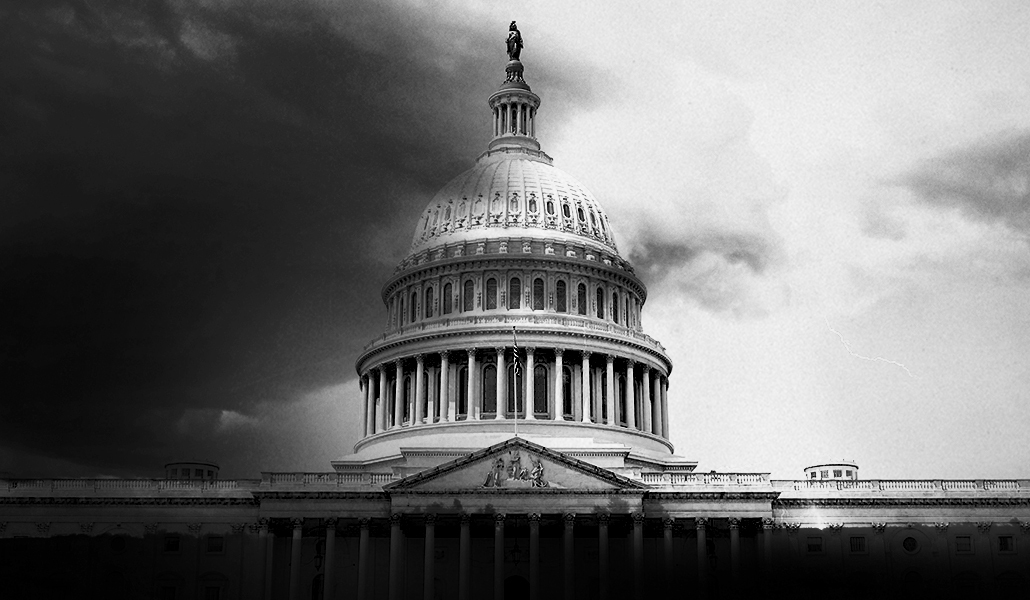 After years of self-described neutrality, commerce platforms are getting political.
As social media platforms are increasingly called to ban individuals and organizations that promote violence — especially after a violent mob stormed the U.S. Capitol on Tuesday — e-commerce sites are also getting more calls to be accountable.
Last Thursday, Shopify announced that it would ban two online stores affiliated with President Donald Trump. Shopify's decision came after Facebook announced it was suspending President Trump's account indefinitely, while Twitter suspended his account for twelve hours. Facebook and Twitter suspended President Trump for using his account to condone and encourage the mob that stormed the capitol building on Tuesday in an attempt to get Congress to not certify the results of the U.S. presidential election.
Meanwhile, more companies continued to take action throughout the weekend. Last Friday evening, Twitter banned Trump's account permanently. And the Wall Street Journal reported on Sunday that Stripe had stopped processing payments for the Trump campaign. (Stripe did not respond to a request for comment as of press time).
It's one of the most prominent examples of an e-commerce company banning a person or organization that has been banned by other social platforms for inciting violence. Since the election of President Trump, social media platforms like Facebook, Twitter and YouTube, have been increasingly called to take greater action against hate or violent speech. But rarely do those calls for action extend to e-commerce marketplaces or software providers. Etsy banning merchandise associated with the QAnon movement — which the FBI has warned is a domestic terror threat —  is one other example. Most e-commerce platform have acceptable use policies that ban people who use their service to promote hate and/or violence — but they aren't called out as frequently as social media platforms when they don't enforce these policies. But with Shopify's recent actions, that may start to change.
In response to a list of questions from Modern Retail, a Shopify spokeswoman pointed back to the company's previous statement that it was banning the two stores because "based on recent events, we have determined that the actions by President Donald J. Trump violate our Acceptable Use Policy, which prohibits promotion or support of organizations, platforms or people that threaten or condone violence to further a cause." The two stores that were taken down were run by the Trump campaign and the Trump Organization, respectively.
Modern Retail reached out to a variety of players in the e-commerce space, including Etsy, Amazon, Magento, BigCommerce and Stripe, about whether or not they would take action against Trump-affiliated stores or merchandise, most of whom did not respond to a request for comment.
An Etsy spokesperson pointed Modern Retail to Etsy's seller policy, which states that listings that promote or incite hatred or violence against individuals or groups, or amplify misinformation is not allowed. Political merchandise is allowed so long as it does not violate those other policies. It's also worth noting that Shopify has not banned sales of Trump merchandise, even though it has taken down two stores tied to President Trump and his campaign. An eBay spokesperson told Recode that it has a "a strict policy against hate and discrimination," adding that while "we are not removing politically affiliated merchandise from the site, we will remove any merchandise glorifying the violence incited on Capitol Hill."
When e-commerce platforms, marketplaces or payment providers have banned individuals for promoting hate, violence or misinformation, their actions are almost always preceded by another, larger tech or social media company taking action first. In August 2018, for example, Apple was the first to ban Infowars founder Alex Jones' podcast. Shortly thereafter, Facebook, YouTube and Twitter announced that they too would be banning Jones' accounts and/or his Infowars channel. Then, smaller social media sites and software companies started taking action. PayPal, for example said the following month that it would stop working with Jones and Infowars.
It's easier for users to find and call out hateful or violent speech on social media platforms like Twitter and Facebook, which often explains why they are the first called upon to ban people who promote or incite violent speech. But Nandini Jammi, co-founder of Check My Ads and Sleeping Giants thinks that e-commerce players should be held to the same standards as social media sites.
"Shopify has an equal if not greater responsibility to be accountable for who they work with because they enable financial support of these individuals and organizations," Jammi told Modern Retail.
Jammi has previously criticized Shopify on Twitter for hosting the Trump campaign store. Two months ago, she tweeted at the company to take down a site that had previously sold t-shirts in support of Kyle Rittenhouse, an Illinois teenager charged with shooting and killing two people at a protest in Wisconsin over the summer. The site is still up.
She said that Shopify has a better acceptable use policy than other companies. (the policy under which all tech companies state what activity is or isn't allowed when using their services). Shopify's acceptable use policy states that, "you may not use the Services to promote or condone hate or violence against people based on race, ethnicity, color, national origin, religion, age, gender, sexual orientation, disability, medical condition, veteran status or other forms of discriminatory intolerance. But, she said that Shopify doesn't enforce it consistently.
Jammi also criticized Stripe's acceptable use policy as one of the worst in her mind. She said that unlike Shopify, Stripe's policy does not have an anti-hate that explicitly bans businesses who promote or condone that activity. It does have an anti-violence clause in its restricted businesses policy stating "any business or organization that a. engages in, encourages, promotes or celebrates unlawful violence or physical harm to persons or property."
"Stripe is processing these payments for everyone, and Stripe should be where the buck stops," Jammi said.
Furthermore, Jammi said that the events of last week have illuminated that all companies — including e-commerce platforms —  need to think about "where you want to draw the line," and that the "time for neutrality is over."
"Lean into being a private company and develop and decide where you want to draw the line," Jammi said. "You have the right and you have the responsibility."