'An arms race': How retailers are trying to win on delivery ahead of the holidays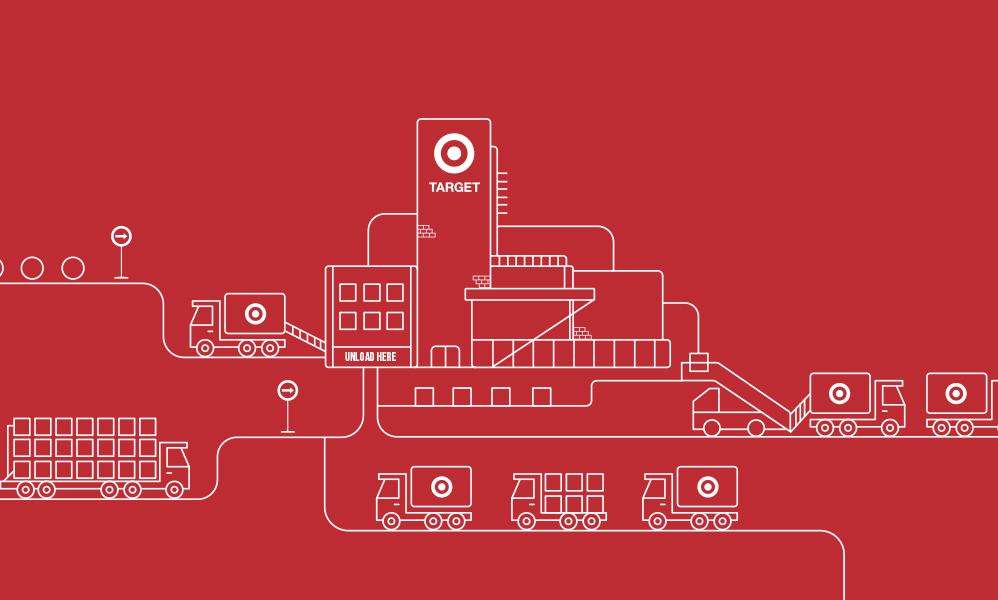 Fast, reliable delivery options have become table stakes for today's brick-and-mortar retailers, thanks to Amazon. Now, they're also becoming an important part of these retailers' marketing strategies in the run-up to big holiday sales days like Black Friday and Christmas.
Ahead of Black Friday, many retailers are removing the minimum order value needed for customers to get free shipping, or are giving their most loyal customers access to the fastest delivery and fulfillment options for free. It's increasingly important this year, as there are only 26 days between Thanksgiving and Christmas, compared to 32 last year. That means that customers who typically do their holiday shopping between those two dates have fewer days to shop, and retailers have fewer days to get them their orders in time.
Last week, Target integrated Shipt, its same-day delivery service, into its mobile app to make it more prominent to first-time customers. Previously, customers had to place orders for Shipt through the Target website, or a separate Shipt app. And, it's offering free same-day deliveries of $75 or more now through November 26. Macy's also previously announced that it would offer free same-day delivery in 30 markets.
The goal is to get customers to commit as early as possible to doing all or most of their holiday shopping with that particular retailer, by making them feel confident that they can find every product they need in one place, and that they can get all of them in-time. Best Buy, which is offering free shipping through December 25 and free next-day shipping on orders of $35 or more, has a section on its website where customers can see what day they need to place orders by in order to receive products in time for holidays like Hannukah, Christmas and Kwanzaa, depending on where they are shipping to.
"There's a big education process with a lot of these benefits, and you are not going to be able to convert quite as well if consumers don't know about it going in," said Andrew Lipsman, eCommerce analyst at eMarketer.
Retailers trying to entice customers with free shipping options during the holiday isn't entirely new. But, retailers have been able to tout fast delivery as more of a differentiator this year as more them have finally invested enough in fulfillment that they can offer same or next-day delivery, or buy online, pick up in-store. Walmart just introduced free next-day delivery in select markets earlier this year, while Target first only introduced same-day delivery after acquiring Shipt in 2017.
"Last year, in particular, we saw an arms race in retailers offering new fulfillment options and promoting that heavily across platforms," said Bill Duffy, associate director at research firm Gartner. Last year, in an annual study of nearly 100 retailers' holiday promotions, Gartner found that about 20% of them temporarily removed their free shipping minimums.
Although more and more people are doing their holiday shopping online, many customers are afraid of not getting an online order delivered in time, and as such, are going to go with the retailer that they feel most confident can fulfill their order in time, according to Lipsman. During the 2017 holiday season, UPS had to issue a warning in early December that many deliveries were running a day or two behind schedule, as it was processing a record-high number of packages.
As such, both Lipsman and Duffy said that last year more retailers started pushing holiday promotions that emphasized click and collect, or "drive up and get it today," and expect the trend to continue this year with the compressed holiday season. Gartner's holiday shopping study found that last year 44% of emails sent by retailers between November and December promoted in-store fulfillment options compared to 22% the year before. Last year for example, Dick's Sporting Goods offered customers $10 off orders if they made purchases using buy online, pickup in-store on December 21.
"We're going to see that uptick in drive to store and as customers really need that last minute item and can't necessarily wait for a promised delivery time," Duffy said.