'An area of opportunity': Amazon is going after grocery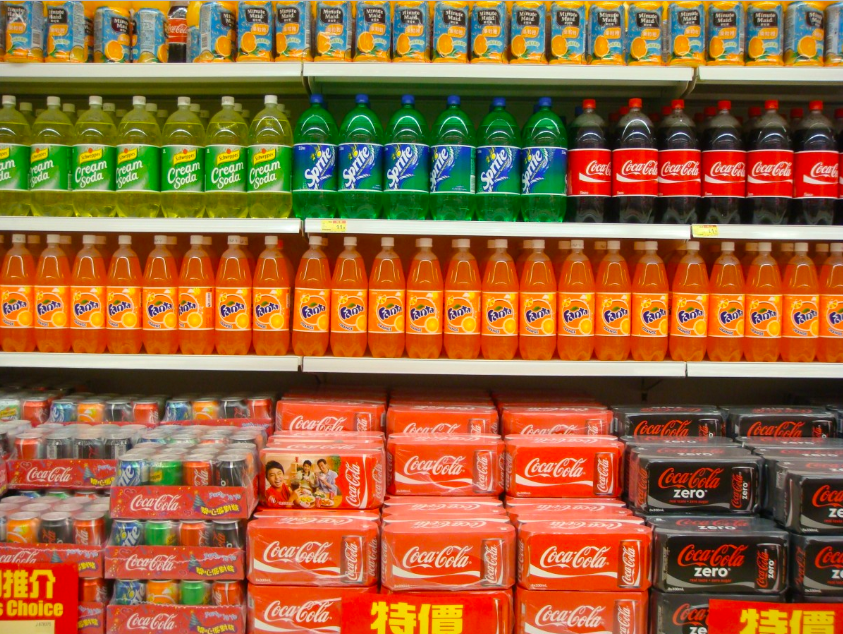 An Amazon grocery store is on the horizon — and it's not a new Whole Foods.
Earlier this week, the Wall Street Journal wrote about the company's alleged plans to open a series of brick and mortar grocery stores. According to the report, Amazon has signed multiple leases for grocery retail space in the Los Angeles area — and some may open in the next few months. What's more, the company is looking towards cities outside of California too.
Few concrete details are known about the stores — other than they will be categorically different than the Amazon-owned Whole Foods, yet will be in the grocery space. The WSJ added that the new locations will target average American grocery shoppers — items for middle-income consumers who are likely looking for options cheaper than Whole Foods. This expanded focus shows the company trying to both dominate new markets and bring in new and different customers.
Amazon didn't respond to a request for comment by press time.
Why the company is looking into the grocery space provides insight into the company's overall retail approach, as well as who it considers to be competitors. While it has dominated selling non-food items online, it's yet to fully infiltrate the market. The company has made slow strides into the space — as well as hinted at brick and mortar retail ambitions. In the meantime, competitors have taken notes and begun figuring out defensive strategies to avoid becoming obsolete. This development indicates that a new war is underway.
Historically, grocery has been one of the areas that has eluded Amazon. The company grew its online presence by quietly building an empire that changed retail companies' business models. In the wake of Amazon's dominance, competitors have been forced to either adapt or die. But while it's become the preeminent leader in the non-food space, Amazon has been making slow inroads into the crowded grocery industry. In the second quarter of this year, Amazon's physical store revenue — which includes Whole Foods and Amazon Go, but does not include any online purchase picked up in a location — hit $4.3 billion. Meanwhile, data from Gartner's L2 indicates that Instacart has been expanding its national delivery reach at a much faster clip than Amazon and Whole Foods.
This development, said Oweise Khazi, senior principal at Gartner L2, "speaks to them targeting an area of opportunity or weakness that they've inherently had."
Its Whole Foods acquisitions was its biggest splash — but Amazon has also been tiptoeing into other areas, like alcohol delivery. It also has been slowly growing its AmazonFresh delivery network, which just announced three new cities it offers delivery in last August. To succeed at grocery — especially a brick and mortar location — Amazon wouldn't just need to build a store comparable to the competition, but something that stands apart.
"I think [Amazon has] specific strengths in developing loyalty and engagement with customers," said Kevin Sterneckert, chief marketing officer at Symphony RetailAI. Conversely, he went on, "the grocery industry has traditionally struggled with personal and tailored interactions with customers."
A grocery store would also be a way for Amazon to further bolster its private label business. While the company has been building out private labels and exclusive brands for certain items on its site, grocery is an industry where the strategy really worked. And in order for Amazon to be able to compete with the rest of the industry, it will likely have to built its own robust suite of products.
Grocery private labels Sterneckert said, are often used to "drive loyalty and differentiation." Other companies like Target have begun rethinking their grocery strategies, and a new Amazon grocery space provides a space for the company to also pounce on that opportunity.
Even with it being table stakes, Amazon very likely will use the industry knowledge it already has about private labels to its advantage when launching into the grocery space. Khazi has noticed a slight shift in how Amazon approaches new private label brands. Instead of launching ubiquitous items using its own branding, the company has begun seeking out collaborations — for example, with people like Rihanna and Lana Gaga — that "create real value." This, he went on, "points to them understanding private label."
Consumers are inundated with new products — for a retailer to make a splash with its own brand it has to "create real holistic value," Khazi said. He pointed to other grocery retailers — like Trader Joe's and Costco — who have been able to build out standalone private labels that are very popular with consumers.
Though the exact plans remain opaque, the strategy seems to be quite clear: Amazon is looking for a way to become more ubiquitous in the American household. By offering brick and mortar retail, it not only creates a new way to interact with consumers, but provides new fulfillment opportunities as well.
All eyes will be on how the competitors respond. Amazon brought about big changes to malls and department stores, and grocery chains are likely scrambling to ensure they don't get disrupted. Already, businesses like Target, Kroger and Walmart have begun investing millions of dollars in technology innovation to remain digitally competitive. Meanwhile, apps and services like Instacart and Fresh Direct have become more ubiquitous and stand to lose ground if Amazon's grocery program scales. While Amazon continues investing in both brick and mortar and retail, it's going to be zeroing in on the rest of the space. 
"There is going to be a talent race," said Sterneckert. "Industry professionals — as well as the companies — need to be wary that their teams are going to be on the watch list for talent piracy."