Amid the e-commerce boom, white-labeled delivery is having a moment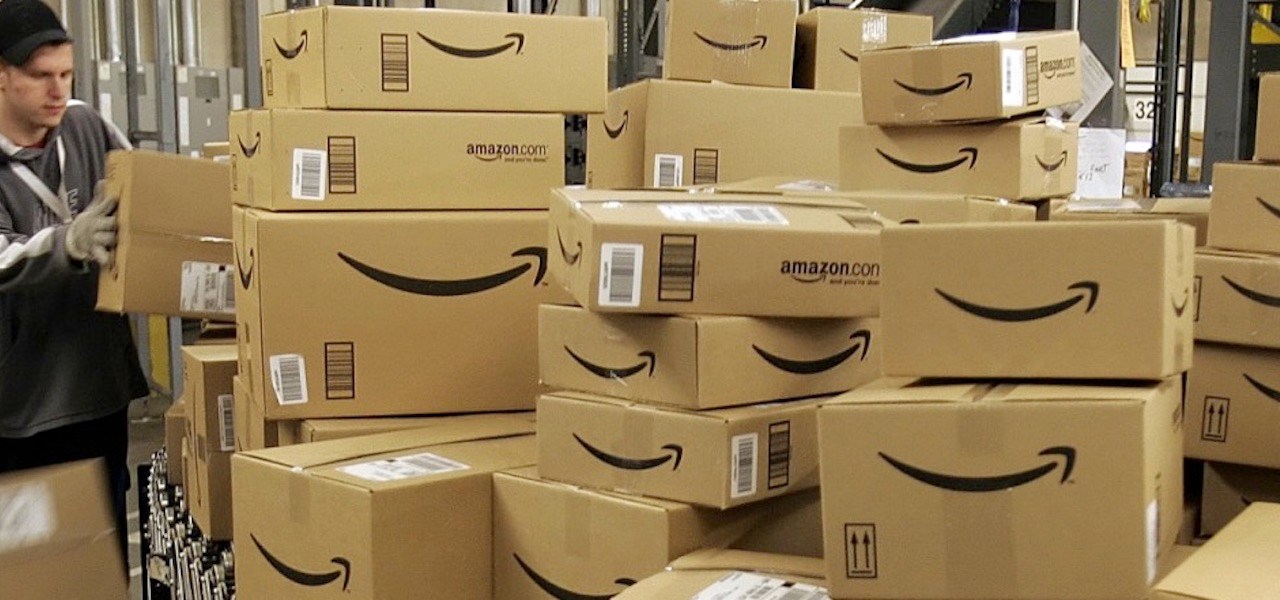 Amazon
When Taika, an adaptogen-infused canned coffee brand, was forced to halt its daily startup office deliveries due to the coronavirus, its founders saw an opportunity.
Until then, the company hand-delivered its perishable products to businesses in the San Francisco Bay Area. But with most offices out of commission, the startup decided to expand nationally and sell its coffee to consumers. While an expansion outside the home market was already part of the roadmap, the pandemic meant having to find a service that allowed Taika to delivery quickly customers.  
The challenge, Taika co-founder Michael Sharon told Modern Retail, was to get new customers to order their quarantine coffee online. Two-hour delivery, he reasoned, was an essential competitive advantage. The company's May launch in Los Angeles and New York City was in partnership with micro-delivery provider Ohi. This meant the startup could sell 6-packs or 12-cans of its coffee and promise delivery within two hours while not relying on third-party marketplaces like Postmates and Instacart.
Taika wasn't the only company looking for new types of delivery solutions. A growing segment of the two-hour delivery battleground is brands white labeling their delivery options. Unlike an integration with an on-demand service like Postmates or UberEats, white label delivery gives customers the impression that the brand handles an order's entire journey in-house.
These white label services also provide quicker delivery than traditional couriers' shipping methods — at a cost, of course. Partnering with a solutions provider is an investment on the brand's end; Ohi's storage and delivery monthly rate starts at $750/month, and it charges a $2.50 fee for pick and pack services. For a brand with little physical retail presence yet such as Taika, it makes delivery easier to navigate compared to grocery store-geared apps like Postmates or Instacart.
Fulfilling local orders via same day delivery allows retailers to bypass potential delays that FedEx, UPS and USPS are currently experiencing. Most delivery carriers have reported a bottleneck, which has caused a domino effect of delivery delays. It's especially affected the delivery windows of small businesses that sell perishable goods, such as baked goods and frozen food.
Vendors in the white-label fulfillment space, like Pickup and Ohi, have seen substantial demand for their services from both direct-to consumer-brands and big retailers in recent months. Ohi has added several partner brands and is doing 10x the volume of orders it was in March. Meanwhile, big box retailers like Bed, Bath & Beyond and Big Lots are also incorporating white glove delivery services into their same-day delivery offerings thanks to logistics platform Pickup. The delivery company's new Enterprise service has seen a 108% surge in e-commerce-based demand this year.
This spike is part of the overall reliance on e-commerce, which has become a lifeline for retailers of all sizes. According to the latest Forrester report, e-commerce sales are expected to grow by 18.5% in 2020, and online sales will account for more than 25% of all retail sales by 2024.
Avoiding the big apps
"One important aspect that white labeling offers is this direct connection with the customer," Sharon explained. For the perishable beverage brand, Ohi's urban micro fulfillment centers made sense logistically. It allows Taika to hand deliver the cold coffee to customers without the need for dry ice packing.
To place an order, customers text the Taika directly. The startup's CX team reroute the order to Ohi for preparation. As co-founder Taika Kal Freese explained, this fulfillment via SMS allows for a more "hospitality-like" experience when introducing customers to a product like coffee. This one-on-one order fulfillment wouldn't run as smoothly on Postmates' cluttered marketplace, the co-founders explained.
This is a conundrum many DTC brands face. More consumers expect their products to be delivered in a short window, and there are many ways to go about it. For Shopify-powered e-commerce sites like Taika's, the option to add two-hour delivery could be done via Shopify's Postmates integration. However, Sharon said that while gig-based delivery gets the job done, there are benefits to white labeling the option to better reflect the branding. It presents more options too. For example, Ohi allows brands to pick between DoorDash and Postmates fleet for the last mile delivery process; Taika orders are currently delivered by Postmates couriers.
One of the biggest gains brands get from white-labeling their own delivery is the ability to offer speed in exchange for faster conversion, Ohi CEO Ben Jones told Modern Retail. Customers that opt for two-hour delivery, he said, are more likely to purchase again. "On average customers are 7% to 10% more likely to re-purchase again, compared to the standard 3 to 5-day shipping window," he said. 
Not just for startups
This month, Bed, Bath & Beyond also began offering same-day delivery. The retailer's same-day fulfillment is powered by three different platforms: Target's Shipt, Instacart and Pickup. While users of those platforms can shop select merchandise via the Shipt and Instacart apps, Pickup Enterprise powers the same-day, local delivery on the retailer's own site. The service costs $4.99 on eligible purchases over $39.
Pickup's chief revenue officer Darren Waxman said that the company's new Pickup Enterprise service is experiencing an overwhelming demand from retailers. "We're working with retailers to extend their brand to the customer's home and into the customer's room of choice," Waxman said. The program is already yielding results. Pickup Enterprise retail partners have seen basket sizes doubled, along with a 23% lift over BOPIS services, Waxman said.
Unlike gig economy-based delivery, Pickup Enterprise's deliveries are fulfilled by Pickup's network of independent contractors, dubbed the Good Guys. Though the delivery apps aren't totally off limits — Pickup also just announced a separate partnership with Postmates to expand its last mile coverage area.
Pickup's white glove service has seen year-over-year demand increase, especially in the big & heavy item categories like hardware and home decor. Waxman told Modern Retail that sporting goods orders increased by 110%, while home and garden items saw a 75% increase, Waxman said.
Meanwhile, Ohi continues to see growth in the DTC beverage space, confirmed Jones. Aside from Taika, Ohi recently also added direct to consumer beverage brands Olipop and Athletic Brewing, which both market the two-hour delivery on their sites.
"It's an enabler for the brands, which makes their life easier, while still allowing for ownership of the data and customers," Jones said.