Amid dipping traffic and rising prices, coffee shops are trying to find ways to woo customers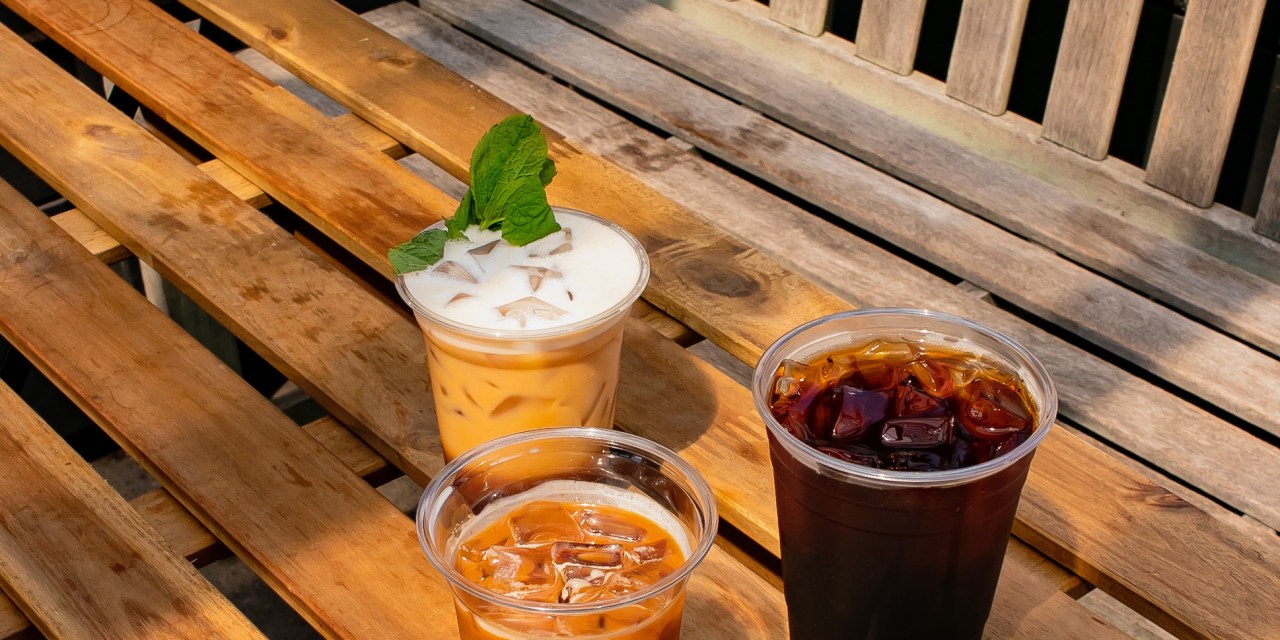 Kathryn Sheldon for Partners Coffee
As one of the biggest discretionary spending categories among Americans, coffee shops have faced a roller coaster of challenges over the past few years. Now, amid rising inflation and a looming recession, cafés are trying to figure out new ways to entice shoppers while keeping the lights on.
Many coffee shops have recently raised their prices. Both Starbucks and Dunkin' have hiked their menu prices over the past year, citing the rising costs of ingredients and labor. Earlier this year, Starbucks warned of yet another price increase, its third since October 2021.
While these hikes are padding companies' margins, they also appear to be turning customers off from frequent coffee breaks. According to the latest tracking by foot traffic analytics firm Placer.ai, Starbucks, Dunkin' and Dutch Bros. locations have experienced a dip in traffic during June. Starbucks and Dunkin' saw a year-over-year drop in monthly visits, of 7.8% and 4.1%, respectively.
Amid these shifts — rising prices and slowly foot traffic — cafés big and small are attempting to re-strategize. Some of the bigger players, for example, are trying to better tailor their menus to new consumption habits. Meanwhile, smaller cafés are getting creative in other ways, like doing exclusive collaborations, pop-ups and selling at-home brewing products.
This isn't a new dance for these businesses. At the height of the coronavirus, coffee shops were challenged by inconsistent foot traffic, and turned to seasonal items, digital orders and revamped rewards programs to attract customers. Now, nearly two years later, as inflation squeezes customers, both major chains and independent coffee shops are trying some of these same tactics to draw incremental visits.  
Changing commutes and coffee preferences 
On top of rising prices, people's changing taste for coffee is also impacting operators.
Cold brew coffee orders are outpacing hot coffee, per the latest data from The NPD Group; sales increased 27% between April 2021 and April 2022, to 373 million servings. 
The trend is not unique to the pandemic era, and has been on the rise for some time, especially during the warmer seasons. However, the move toward cold beverages is especially hitting major chains that offer a long menu of specialty cold drinks. For instance, according to Starbucks' 2022 second-quarter earnings, handcrafted cold beverages accounted for almost 80% of Starbucks' sales. Meanwhile, cold coffee and teas accounted for about 70% of The Coffee Bean & Tea Leaf group's business.
Furthermore, changing commuting hours have impacted when and what customers order their drinks. According to Dunkin' Brands, the morning window rush has shifted to mid-day, between 11 a.m. to 2 p.m.; the behavior prompted the company to introduce new items like snacks and expand its line of Starbucks-esque tea and lemonade Refreshers.
Coffee shops get creative
Given all these changes — from customer preferences to traffic patterns — cafés are trying to find new ways to woo customers into their doors.
Joe & the Juice, which has over 300 locations around the world — including 65 in the U.S. — is betting on brand collaborations and digital perks to bring customers back consistently. A spokesperson told Modern Retail the company is betting on exclusive offerings to attract new and existing patrons. For instance, Joe & the Juice's latest collaboration with MatchaBar, launched earlier this month. As part of the partnership, Joe & the Juice is offering a buy one, get one free special throughout July on all its MatchaBar products. 
The matcha products will also become a permanent part of the coffee and juice bar's menu. The company will offer the hot and cold matcha lattes, and is planning to launch a vegan shake in collaboration with MatchaBar in the coming months. According to the company spokesperson, the chain plans to "lean more into brand partnerships and in-store offerings" beyond its standard menu. 
Another effective draw is the company's Joe loyalty app, which provides loyalty perks and mobile ordering capabilities. For example, all new app users receive a free sandwich once they complete their first in-app order, and receive a free gift at every 5,000 points. Other differentiating loyalty perks include "FastTrack," which customers are awarded at the Gold tier; the badge bumps customers' order to the top of the list to reduce wait times. 
The company, meanwhile, is eying an expansion. Despite facing labor and inflation challenges, the U.K.-based company plans to double stores, to 600 units by 2025.
New York City-based roaster and coffee chain Partners Coffee, meanwhile, has been able to gradually recover since the early pandemic's visitor dip. Over the past two years, the company grew its coffee bean subscription and national delivery business. Now, Partners cafés are back to pre-pandemic levels. 
Olivia Laskowski, marketing manager at Partners Coffee, told Modern Retail that instead of in-store events and specials, the company is "focused on creating new products that create excitement and keep up with our customer's needs." This includes new seasonal food and drink items like breakfast sandwiches and lunch bowls.
"Earlier this year we made some slight tweaks to the prices of certain items to accommodate rising operating costs," Laskowski said. In some cases, the roaster was able to offset the higher price with new perks. For example, while some prices on the Partners drink menu went up slightly, the cafés now offer alternative milks like oat or almond at no additional cost. "This has been great for our business because these [milks] are popular options, and it would've hit customers hard to have a price hike on top of an upcharge for plant-based milk," Laskowski said.
Even still, home brewing isn't going away — and roasters like Partners are trying to capitalize on that as well. "We also recognize that due to tighter budgets and working from home, customers are looking for more products they can brew at home or on-the-go," she said. With that, Partners has built out a growing line of take-home products that offer a better per-cup value, such as cold brew kits and instant coffee packs.
Other independent shops are focusing on providing more value where they can.
Brooklyn-based Playground Coffee Shop recently increased its menu prices to offset rising costs. But now, the business is trying to offer local customers something unique by organizing special events. Playground founder Zenat Begum recently began hosting monthly dinner pop-ups with specialty guest chefs from the local community. 
This week's event revolved around a Korean menu, from the chef Taeil Kim, a Korean comfort food pop-up called Sonbul. These dinners bring the community together, generate additional revenue for the coffee shop and support local chefs that work in a freelance capacity, Begum said. "In this time of higher prices, our customers know that when they engage with Playground it's not simply transactional," she said of the localized events. 
For brick and mortar coffee shops that often rely on habitual visits, diversifying revenue is becoming important even coming out of the pandemic.  
"Naturally, it can be tricky for businesses that once relied on customers going into the office," Laskowski explained. "But on the flip side, having customers working hybrid or from home gives us an opportunity to serve them at lunch, on their afternoon walk, or to provide them coffee for their homes."