Amazon Briefing: Private equity is zeroing in on the Amazon ecosystem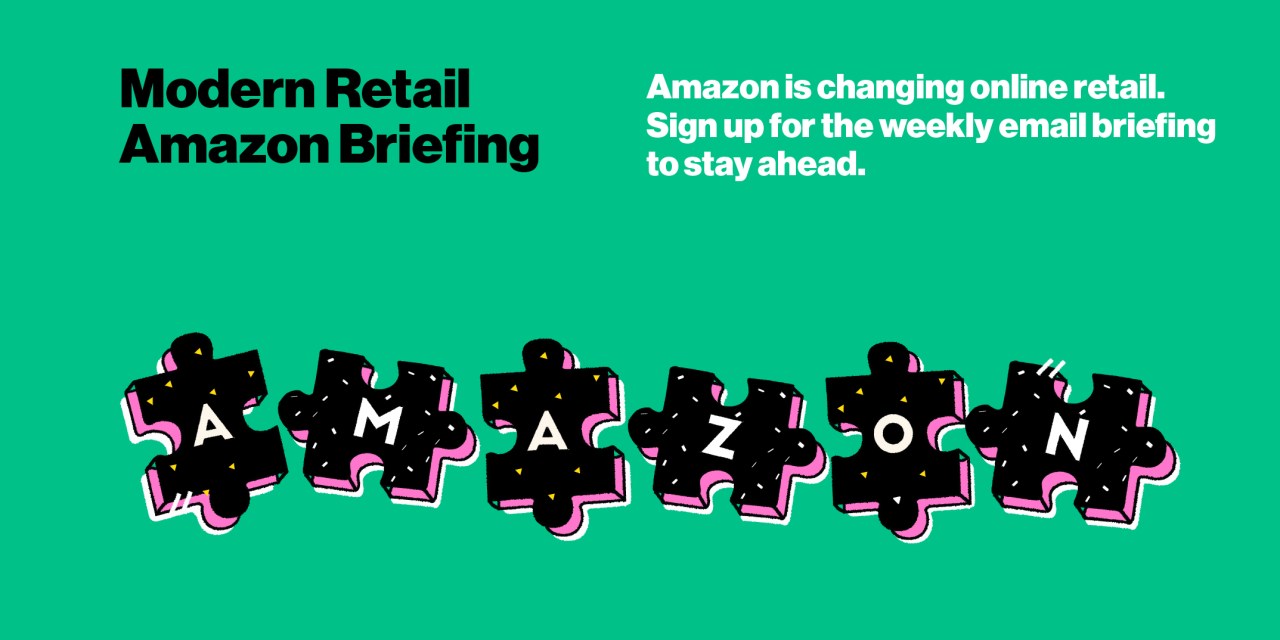 This is the latest installment of the Amazon Briefing, a weekly Modern Retail+ column about the ever-changing Amazon ecosystem. More from the series →
This is the latest installment of the Amazon Briefing, a weekly Modern Retail column about the ever-changing Amazon ecosystem. To receive it in your inbox every week, sign up here. 
Private equity money is entering the Amazon Marketplace.
Over the past year, the pandemic has fueled a boom in third-party businesses on Amazon, which spawned the first set of Amazon-native IPOs and a soaring average sale price of e-commerce business. Now, established players — like boutique private equity firms — are increasingly investing in Amazon businesses.
For years, big money investors have been leery of Amazon businesses, concerned that even successful individual products on the marketplace lack any real brand value outside of the context of Amazon. But e-commerce insiders told me that larger firms are warming up to the idea. Private equity's arrival suggests that institutions with deep pockets see Amazon businesses as a possible sustainable, long-term investment.
Amazon businesses "are proving to have real staying power," said Chris Shipferling, whose company, Global Wired Advisors, is one of a small number of investment banks focused on connecting e-commerce businesses and private equity buyers. Global Wired, which has been in business since 2018, said it focuses on e-commerce businesses of all stripes — especially those with at least $1 million EBITDA.
In private equity circles, "there was such a risk intolerance for [investing in Amazon brands]," he said. "Now their risk tolerance is starting to get friendlier to the Amazon platform because, well, Covid." Prior to the pandemic, about 30% to 35% of Shipferling's sales went to private equity firms. In recent months, he said, that share has shot up past 50%. (The rest goes to family offices and rollup companies.)
Until now, dedicated rollup companies have been the most prominent players scooping up smaller Amazon sellers. These companies have, since last year, begun buying up small businesses on Amazon and integrating them into larger product portfolios at a fantastic clip. Most prominent among them is Thrasio, which recently announced its 100th acquisition and has raised $1.6 billion thus far.
But the acquisition prices that many of these rollup companies are able to offer, while enough to catch the eye of semi-professional Amazon sellers who don't necessarily envision running their businesses forever, pale in comparison to what private equity players will pay, said Shipferling. Many rollups, he said, are limited in how much they're able to spend on a business. In Shipferling's experience, a rollup company will spend around 4x EBITDA of one Amazon brand; private equity firms, he said, might pay as much as double that.
"Private equity, once they come in, they're willing to pay up for things that are top quartile," he said. "Aggregators are yesterday's news. That's our view as an investment bank."
The key difference between private equity investors and the rollup companies is that the latter is largely backed by venture capital money — a class of capital focused on early-stage growth. Private equity, by contrast, is more of a coronation for Amazon businesses. The checks these investors write are not only bigger, but they're also cut with the expectation that they're purchasing very established companies with long-term brand health.
Many of the P.E. firms that Shipferling has dealt with are boutique firms, which tend to focus on smaller businesses, but Shipferling said that he's been in talks with major investment firms the size of a Bain Capital. Most of the firms he's sold to have their own niche focuses — he pointed to one recent sale to a boutique P.E. firm that specialized in businesses in the manufacturing, logistics and business services space.
"The size of deals is going up as we speak," said Michal Baumwald Oron, CEO of the e-commerce-focused investment bank Fortunet. According to Oron, the median deal that Fortunet closes tends to be in the $8 to $9 million range.
Oron has helped facilitate the sale of businesses to a variety of players, including private equity players, larger Amazon-focused businesses and some rollup companies. She said she's even been in negotiations with traditional brick-and-mortar businesses, including Fortune 500 businesses, about buying Amazon-native brands.
So far, only a few private equity firms have invested in Amazon businesses. The rollup businesses — among them Boosted Commerce, Seller X and others — are acquiring Amazon businesses in much greater numbers. But that balance may soon start to shift. "Where things are headed is a really good direction for sellers," Shipferling said. "We're going to start seeing this rush not only of VC-backed companies, but what could be a rush of private equity, traditional-funded sponsors."
What about non-Amazon acquisitions?
So far, most of the e-commerce rollup companies have focused almost exclusively on businesses native to Amazon. For brands focused on Shopify, Etsy or eBay, getting acquired is still rare.
One of the few exceptions is TCM Digital, an Israeli acquirer that runs an algorithm to identify — and optimize — growing businesses. Gabi Bar, co-founder of TCM, said that, in the coming year, 30% of its new acquisitions will be off-Amazon e-commerce businesses. Of those, most will be centered on Shopify.
The main reason for Shopify, he said, is about data. "We're a big data company, and Amazon keeps the data, especially customer data, really hidden well," Bar said. "When you run an off-Amazon platform, there is massive data that is available to us." Part of the way Bar plans to optimize his acquisitions is through geographic expansion. On a Shopify store, he said, he is able to get much more detailed customer information, which can help TCM target the customer base to go after next.  
Check-in: Amazon's health push is back
Lately, Amazon's efforts on the healthcare front have been a mixed bag. On one hand, it announced the virtual Amazon Pharmacy in November, a potential threat to in-person pharmacies like Walgreens. But then, in January, it disbanded Haven, its other high-profile healthcare push that was intended to cut down on rising healthcare costs.
Now Amazon is expanding Amazon Care, its virtual healthcare service currently available to Amazon employees. Amazon Care offers, among other things, Covid tests, flu tests, vaccinations, prescription refills and more. Starting this summer, the company announced that any business can enroll its employees in Amazon Care.
Here's what else to read about Amazon Care:
Amazon Care filed to operate in at least 17 states so far, and more are certain to come.
Amazon pitched Amazon Care to Zillow, among other companies, in recent months.
Speaking of healthcare: It was just at the start of 2021 that Amazon offered to help with the federal vaccine rollout.
What we covered this week:
Amazon is shuttering its Early Reviewer Program, one of the few ways that sellers could get reviews on new products. But if anything, the move shows the success of other programs — like Vine — in helping sellers get detailed reviews, all under Amazon's supervision.
This time last year, Amazon de-prioritized book shipments — sometimes stretching out shipping times as much as a month. In response, independent e-commerce companies, like Bookshop, have seen modest growth in their market share.