Amazon Briefing: Amazon is becoming more competitive for beauty brands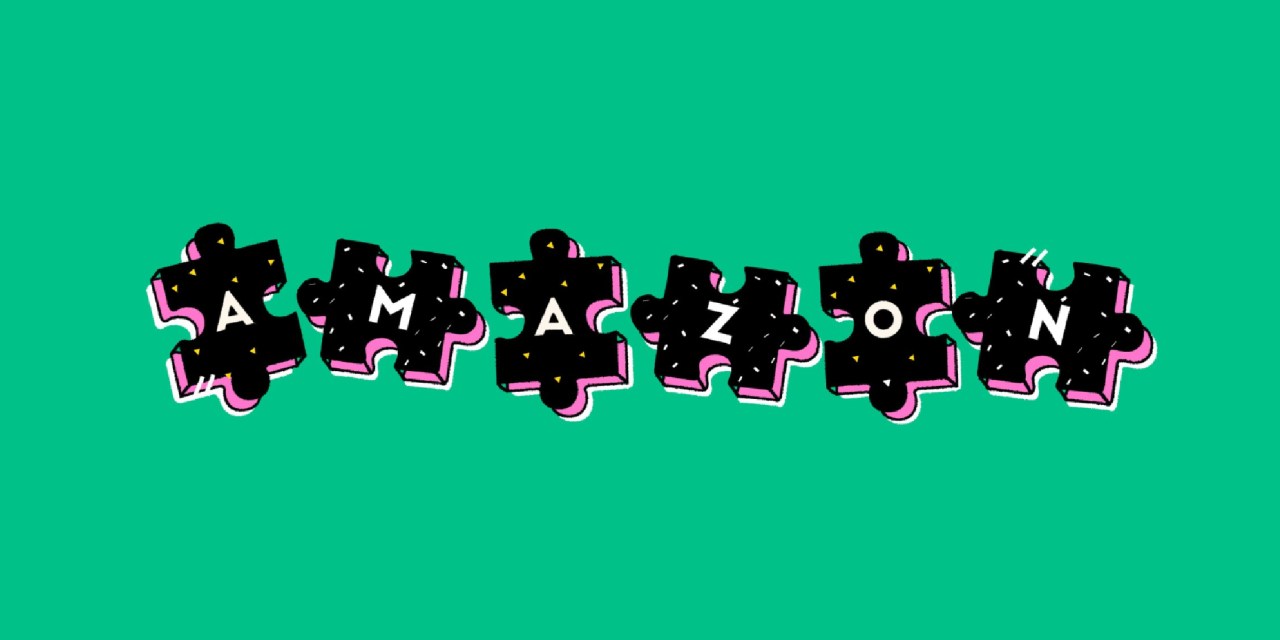 Ivy Liu
This is the latest installment of the Amazon Briefing, a weekly Modern Retail+ column about the ever-changing Amazon ecosystem. More from the series →
This is the latest installment of the Amazon Briefing, a weekly Modern Retail column about the ever-changing Amazon ecosystem. To receive it in your inbox every week, sign up here. 
Beauty brands are developing Amazon playbooks in an attempt to successfully navigate the indispensable, but increasingly competitive, e-commerce marketplace.
Makers of premium and indie skincare and cosmetic products say they are spending more on ads and obsessing over customer data to establish a foothold on Amazon. Some are benefiting from the unique perks that the e-commerce giant offers to select brands as incentives to use its platform. 
Amazon has made a big push into beauty over the past few years in a bid to break into a market dominated by specialist retailers such as Sephora and Ulta Beauty. After launching a luxury beauty subcategory in 2013, it recently renamed the hub to "premium beauty" and expanded it to include more high-end items, with over 6,000 products currently listed from brands including Elizabeth Arden, Molton Brown, Rituals and Burberry. It also launched an indie beauty store in 2018 to spotlight new and emerging brands that weren't available through rivals. Its additional efforts have included launching specialized hair care sections, its own skincare brand and the opening of an Amazon hair salon in the U.K. last year.
The investment is paying off. Beauty sales on Amazon jumped 13% year-over-year between January to the end of November, according to data from Profitero. Last year, the increase was even more pronounced, with a 56% surge in sales compared to 2019. Profitero attributes the rise to the accelerated shift to online shopping during the pandemic. Amazon ultimately won market share due to its focus on competitive pricing and features that fit well with beauty, including the ability to automatically replenish products, Mike Black, chief marketing officer at Profitero, said.
Amazon courted DTC make-up and skincare brand Alleyoop for two years before it finally caved, according to the company's co-founder and COO David Manshoory. Alleyoop joined the platform in the second quarter of this year as a designated indie beauty brand, which came with its own perks. Amazon helped onboard the company through a main point of contact, and offered more support and access to marketing opportunities that weren't available to other sellers, Manshoory said. 
Amazon has featured Alleyoop's products on its beauty page several times and on its list of top holiday gift items. It has also notified the company in advance about upcoming promotions. These types of perks have had a direct impact on revenue — Manshoory said that daily sales of a specific SKU will double or triple if it happens to be listed on the main beauty page. 
But the benefits don't last forever. "They tell you it is for the first year only," Manshoory said. In that sense, the perks are designed to ease the transition for brands that Amazon believes can draw new customers to its platform.
Amazon also has a premium beauty designation that it limits to luxury brands. Companies within the curated subcategory must follow strict guidelines around visuals, the copy they use and cede control of pricing to Amazon, according to Steve Strong, COO at SuperOrdinary, an e-commerce agency that works with beauty brands including Drunk Elephant, Malin + Goetz, The Ordinary and Supergoop. 
All of the company's U.S. clients sell on Amazon. But SuperOrdinary's brands are not included in the premium category, despite operating at the high end of the market. "They are weighing the balance of control," Strong said, adding that the premium designation comes with "limited levers." 
Irrespective of the first-year perks, Alleyoop is still devoting more resources to Amazon. It has an in-house team that works with an agency to cement its brand on the marketplace. Like many companies, Alleyoop is also spending more on ads to boost its product listings amid increasing competition. 
"Amazon used to be more organic, but today it is more of a pay-to-play platform," Manshoory said, adding "the cost of ads is higher per dollar today than it was two years ago."
SuperOrdinary is grappling with similar challenges. Brands can no longer rely on organic SEO marketing on Amazon, according to Strong. Instead, they have to invest in ads "to be above the fold" in listing results and develop proprietary tactics to drive up their ranking. 
"Amazon is more competitive than ever," Kiri Masters, CEO and founder of Bobsled Marketing said. "Costs per click (CPC) are higher across the board. We saw this during the Black Friday, Cyber Monday shopping holiday."
According to Masters, the rising cost of ads is fueled by two trends: brands redirecting marketing spend toward e-commerce during the pandemic and the growth of Amazon aggregators. The latter are heavily focused on growing market share for the hordes of brands they acquire — a strategy that often centers on boosting ad spend — and are less concerned about short-term profitability. All of which has led "to a big influx of ad dollars and competition onto platforms like Amazon," Masters said, in turn driving up CPCs.
Average daily ad spend on Amazon grew 82% year-over-year in the second quarter, according to Pacvue's quarterly report. CPC for sponsored product ads, meanwhile, rose 36% to $1.22 during the same period. The two metrics remained flat in the third quarter.
Even in the face of increased investment, beauty brands say Amazon is simply too big a sales channel to ignore. "Not being there is like not being on Google search," said Manshoory.
SuperOrdinary claims the feedback the platform generates through customer reviews and engagement is a powerful tool that can shape a brand's product roadmap and how it sells to other retailers. 
"We work with a brand whose target buyer told them 'you need to be on Amazon,' Strong said. "Amazon is the world's biggest focus group." 
Amazon's next target: Instacart
Amazon plans to roll out a grocery delivery marketplace in the U.S. next year, according to The Information, a move that would pit it against Instacart.
The service will be akin to the business it has been developing in the U.K. over the past year in partnership with local supermarkets. Amazon offers same-day deliveries from Morrisons and Co-op to Prime members in select U.K. areas. It reportedly plans to expand that same model across Europe and the U.S. next year, enabling deliveries from third-party retailers, supermarkets and vendors.
The launch would see Amazon leaping into a crowded field that has witnessed meteoric growth during the pandemic. Companies battling it out for a share of the U.S. grocery delivery market include Instacart, Uber Eats, DoorDash and a number of emerging startups such as Jokr and Gorillas, both of which launched in NYC earlier this year. 
However, many of those businesses have relied on aggressive promotions and free trials to gain customers. The startups, meanwhile, are struggling to make a profit. Amazon's financial heft and existing customer base of Prime members could make it a disruptive force in the sector. Whether it can strike partnerships with grocery stores it directly competes with through Whole Foods remains to be seen. 
Amazon in 2014 launched an ultra-fast delivery service in some U.S. cities, allowing Prime customers to order items from local stores. It has since expanded Prime Now to 5,000 towns and cities and made two-hour deliveries free.
Whole Foods has been pivotal to the service's growth, with Amazon enlarging the grocery chain's store footprint to put more people within reach of faster deliveries. It shut down the standalone Prime Now app earlier this year and said it would move the option into its main app.
Amazon news to know
Six workers

died

after a tornado caused an Amazon warehouse to collapse in Illinois. The destruction has prompted scrutiny of health and safety practices at Amazon facilities, with the

 Department of Labor launching an investigation into the building collapse on Monday. 

Amazon said it is "deeply saddened" by the deaths and is donating

$1 million to the Edwardsville Community Foundation as well as providing relief supplies.

Hudson has become the first travel retailer to

offer

Amazon's palm recognition checkout service.

Amazon One is now available at the company's Nonstop store at Dallas Love Field Airport. 

Amazon has

opened

three more Amazon Fresh convenience stores in London featuring its just walk out technology, bringing the total to 15 locations in the U.K. capital.
What we've covered
As part of their latest

SMS marketing

strategies, brands are using the channel to communicate shipping delays to customers, as well as which inventory is in-stock.

After hosting livestreams on TikTok and Facebook, Walmart is

doubling down

on the format by bringing one-click checkout integration to its catalog on the TalkShop Live platform.

To prompt more customers to

shop early

, major retailers and big-box stores have been advertising shipping "deadlines" and incentivizing rewards members with free or discounted shipping rates if they purchase products sooner rather than last-minute.