Amazon Briefing: A look inside Amazon's cloud gaming ambitions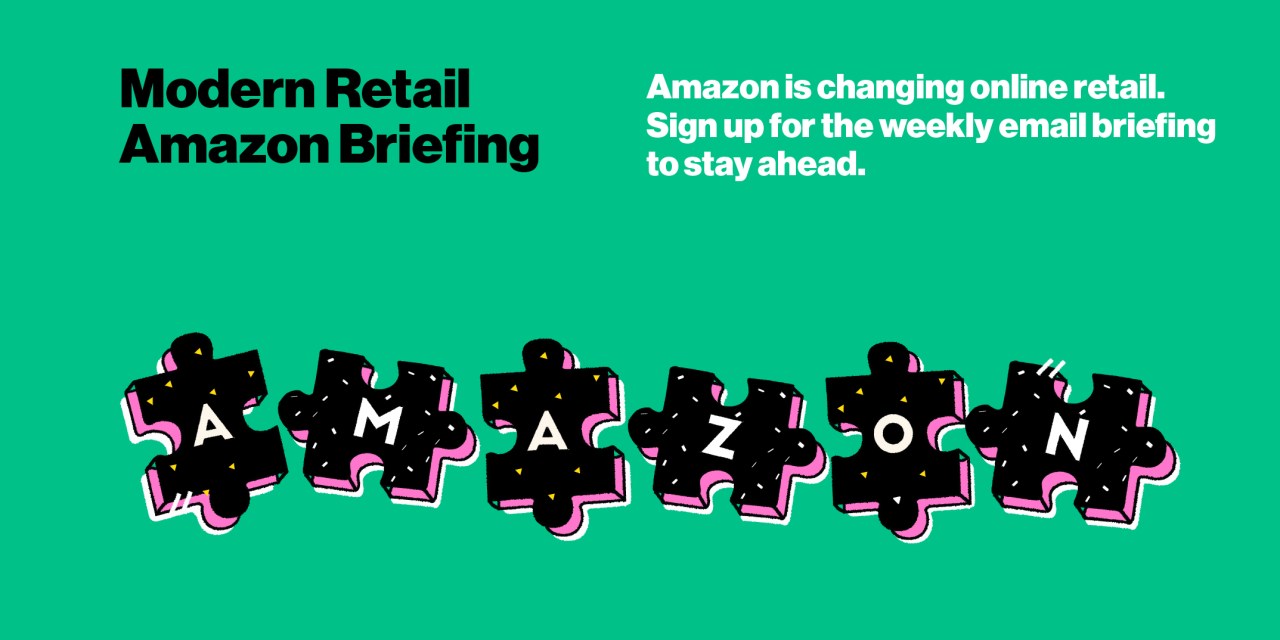 This is the latest installment of the Amazon Briefing, a weekly Modern Retail+ column about the ever-changing Amazon ecosystem. More from the series →
This is the latest installment of the Amazon Briefing, a weekly Modern Retail column about the ever-changing Amazon ecosystem. To receive it in your inbox every week, sign up here.
Last October, Amazon began to roll out to its newest effort in the gaming space — Amazon Luna.
Amazon Luna is a cloud gaming service, which means it functions like a Netflix or Spotify for gaming. Subscribers pay $5.99 a month, and receive access to an entire library of games. Rather than requiring a gaming console, a PC or other specific hardware to play a game, cloud gaming services let users play through an online platform.
When Luna first launched, it made waves in gaming circles, but didn't quite capture the attention of the larger retail world. But cloud gaming, though it remains a niche even within gaming, has attracted increasing interest from retailers. Earlier in May, documents from a recent lawsuit revealed that Walmart has been planning to build a cloud gaming platform of its own, which would operate through a tech provider Walmart acquired called LiquidSky. Walmart was pitching its service to game developers like Epic Games, maker of Fortnite, in 2019. Last fall, Alibaba, too, began rolling out software infrastructure to support a potential cloud gaming effort.
Gaming is a massive market, and in 2020 brought in $180 billion, more than double the revenue of the global film industry ($75 billion). As more and more brands invest in gaming and gaming audiences, retailers like Amazon see owning a subscription-style service as a cleaner way into the gaming market — allowing it to collect more data on gamers and, potentially, bundle a gaming subscription with other aspects of Amazon Prime.
With Luna, there is also a clear audience for Amazon to pull from. "My feeling is it's more targeted to the casual gamers" who don't want to buy expensive gaming hardware, said Morris Garrard, a market analyst at Futuresource Consulting. "People in emerging regions is a key demographic."
That last point matters because Amazon is working hard to expand its reach outside of North America: this past quarter, Amazon's international sales were $ 30.6 billion — up from $19.1 billion in 2020, but still less than half of its North America sales ($64.3 billion). Gaming, and streaming content generally, seems to be one potential entry point for Amazon.
As an industry, though, cloud gaming has a lot of room to grow. While a few prominent players currently operate in the space — in addition to Amazon, there's Google's Stadia, Microsoft's xCloud and Nvidia's GeForce Now — the industry remains incredibly small. Garrard said it represents less than 1% of overall gaming industry revenues, though that number was expected to grow to "between 3% and 5%" by 2025, he said.
The challenge with cloud gaming — and the reason why it hasn't cracked the gaming market the way streaming has in the TV or music worlds — is largely technological. While other streaming systems can operate on a slight lag, when it comes to gaming, the moment a user clicks a button, it has to immediately translate into an action onscreen. A lagging game is a bad game. (One reason why cloud gaming makes so much sense for Amazon — and Google and Microsoft and the other major competitors — is that the company already owns a vast trove of servers to power Amazon Web Services.)
Unlike the rest of the gaming world, cloud gaming is also a heavily mobile-oriented experience. While in the U.S. and Europe, most of the popular mobile games are relatively simple — the Candy Crushes of the world — cloud gaming makes room for people to play much more sophisticated games from their phones.
In theory, Amazon — which owns Twitch, the biggest livestreaming platform for the gaming industry — is well positioned to become a leader in gaming. But it has largely struggled to stand out. Its in-house gaming vertical, Amazon Games, has yet to produce any successful original games. Garrard said that, in the gaming world, "they don't quite have the same pedigree and brand recognition and excitement around franchise launches" as a more traditional game maker. It's not for lack of trying: Amazon reportedly spends $500 a million year developing games.
Cloud gaming represents a different toehold into the gaming world for Amazon. Instead of creating in-house games, Amazon is building the platform to disseminate games from other publishers, and it already has partnerships with more established players like Ubisoft. The ultimate goal, said Garrard, is to "keep consumers engaged with the platform and keep them in that wider Amazon sphere."
"The end game for Amazon is essentially to build an ecosystem around consumers to the extent that literally all roads lead to Amazon."

Doug Stephans | Founder at Retail Prophet
He pointed out that cloud gaming, like Prime Video and other content-oriented properties Amazon owns, can give Amazon a significant amount of data on its users, which the company could then use to re-target them with ads on the Amazon marketplace.
"The end game for Amazon is essentially to build an ecosystem around consumers to the extent that literally all roads lead to Amazon," said Doug Stephens, founder of the website Retail Prophet. Because of this moat, which is increasingly touching not just retail but film, healthcare and gaming, "if you're any other retailer now, you have to literally extract consumers from the Amazon ecosystem."
Speaking of subscription bundles…
Amazon officially owns MGM Studios, makers of the "Bond" franchise among other high-profile projects. The company ponied up $8.45 billion, its largest acquisition since Whole Foods.
It's a high-profile deal, and an example of Amazon bolstering the value proposition of its subscription side — making Prime Video a potentially more mature version of what Amazon Luna could become, too.
But the MGM deal doesn't seem likely to bring any large shifts to Prime Video, at least not right away. Forrester principal analyst Jim Nail said in an email that although MGM does not release a large volume of content, it does bring with it a roster of talented executives. That matters because Prime Video, despite a few hits, "hasn't produced the kind of consistent stream of popular programs that Netflix has and that other media companies have a long history in doing." It also suggests the deal is a long-term play.
As The Hollywood Reporter pointed out, it's not totally clear exactly what this is going to mean for how MGM releases movies. Amazon might not drop all of MGM's films on Prime Video right away. Amazon has shown support for movie theaters previously, and it may well give some of its MGM offerings long, traditional theater releases, instead of the Netflix model of uploading them to Prime Video after a week.
But for the content that does appear on Prime Video first, the commerce tie-ins are clear. MGM owns "Shark Tank," for instance, a show whose products Amazon already has a sponsorship to feature. It isn't hard to imagine that more direct commerce ties with the show might come next.
Amazon news to know:
Amazon is now facing its first major antitrust case in the U.S., filed by the D.C. attorney general. The lawsuit argues that, by pushing sellers not to offer lower prices on sites other than Amazon, the company is artificially inflating prices off of Amazon.
Venture capital's newest favorite breed of startup — Amazon rollup companies — just got their highest-profile endorsement yet: SoftBank is giving $775 million to the rollup company Perch.
One reason Prime Day may be coming so early this year: to avoid a disappointing year-over-year revenue figure, given Amazon's mammoth second-quarter earnings last year.
What we covered:
For months, TikTok trends have been driving some of the top search terms for products on Amazon — creating a loose, informal loop between the two platforms. Now, with the rollout of a curated collection of viral TikTok products, Amazon is trying to capture some of that energy for the first time.
A fashion-oriented app called Shein dethroned Amazon last week as the top shopping app in the U.S. How it got there: curating ultra-cheap fast fashion for an e-commerce world.
Target's private-label sales jumped 36% year over year, another data point showcasing the increased focus that retailers are placing on their in-house brands.