Alibaba navigates speedbumps as it eyes global expansion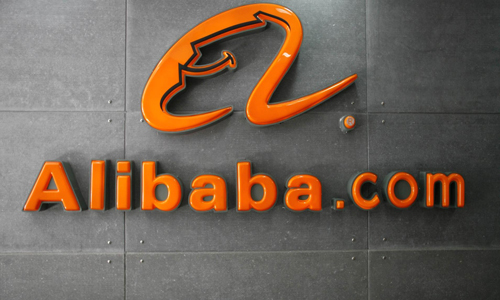 Alibaba is attempting to diversify its revenue streams after a quarter full of legislative and regulatory challenges.
While Alibaba increased its revenue 34% year-over-year this quarter, the Chinese mega-retailer underperformed revenue estimates for the first time in two years. After a series of hits from new data security laws and antitrust regulations in both China and abroad, Alibaba highlighted some of the difficulties of becoming a global marketplace for both B-to-B and B-to-C logistics and commerce.
As a result, the retailer said at its most recent earnings that it's focused on "diversified" revenue streams: Chairman and CEO Daniel Zhang and CFO Maggie Wu used the term six times in their presentation to shareholders on Tuesday. The retailer plans to diversify by splitting its e-commerce platform Taobao into separate parts, and growing its cross-border logistics capacities beyond China.
Recent hurdles
In early April, China's State Administration for Market Regulation (SAMR) fined Alibaba a record $2.75 billion dollars, or approximately 4% of the company's 2019 revenues. SAMR found the company was "abusing market dominance" by preventing marketplace retailers from selling on other competitors like Pinduoduo. The fine came after Alibaba founder Jack Ma's criticism of China's regulatory system.
"Ever since Jack Ma stepped out of line last year, Alibaba and the Chinese tech sector more generally have experienced enhanced scrutiny by the CCP (Chinese Communist Party)," said Michael A. Witt, a senior affiliate professor of strategy and international business at Insead. "The CCP has always been wary of potential challengers to its rule, and it seems to have concluded that big tech in China needs reining in."
In response, Zhang consistently spoke toward Alibaba's commitment to compliance on Tuesday. "We will fulfill our responsibilities as a platform in accordance with the regulatory requirements and continue to carry out our commitment to be a good company that creates long-term value for the society in China and globally," said Zhang.
A focus on new programs
At the same time the company highlighted its ability to adapt to problems — regulatory or otherwise — throughout the call.
While Taobao's user growth slowed compared to the last quarter, its low-cost offshoot Taobao Deals increased its user base by 40 million new users over the quarter. While Alibaba may be wrapped up in concerns about merchant control, double the amount of merchants and brands participated in the retailer's "Mid-Year Shopping Festival" compared to the year prior.
Alibaba already offered speedy grocery and CPG delivery services (including one-hour, half-day and next-day delivery) to major Chinese cities. But the company expanded its capacity to deliver next-day to more rural regions in the nation through "Community Marketplaces" that act as rural pick-up hubs and are fulfilled from supermarket chains Freshippo and Sun Art. Sun Art — which Alibaba acquired a controlling stake in late last year for $3.6 billion — grew 28% in year-over-year orders this quarter.
Alibaba also furthered its investment in tech. The company's map service provider, Amap, is adding new features like ride hailing, fuel services, hotel booking and tourist attraction ticketing. Alibaba Cloud took a hit when TikTok left the service in May, said Wu, but revenue still grew 29% year-on-year and will be "diversified" across other industries in the near future.
"We believe such multi-format, multiservice level New Retail infrastructure built on a highly efficient digitalized supply chain and fulfillment model can best satisfy the diversified demand of different consumer segments in different regions," said Zhang.
Alibaba's main global efforts are the Southeast Asian online shopping platform Lazada, its business-to-business cross-border logistics service AliExpress, and its international consumer-facing logistics business Cainiao. Across the Alibaba ecosystem, explained Zhang, 20 million active users outside of China joined the retailer making a total of 265 million. These users are only 20% of Alibaba's user base, but are increasingly a focus for the retailer.
"Over the long run, we remain confident toward the growth prospects for our international retail markets, and we'll continue our commitment to invest in this area," said Zhang.
Still, the company continually has new regulatory hurdles to adapt to — both domestically abroad. The European Union, for example, revoked its VAT exemption for low-priced imported goods and this, said Zhang, will slow AliExpress' growth in Europe. In June, China passed the "Data Security Law" that imposed security and regulations onto digital data and tightened ability to share data cross border.
Regardless of challenges at home or abroad, executives highlighted Alibaba's ability to adapt.
"We do have a lot of new revenue streams coming in, and I think it grows the revenue pie," said Wu. "Whatever we're investing in nowadays, including all of these new strategic business areas… like supply chain capability and fulfillment capability… all of these aim to provide additional value to our customers."