After a year on ice, the in-store cafe is coming back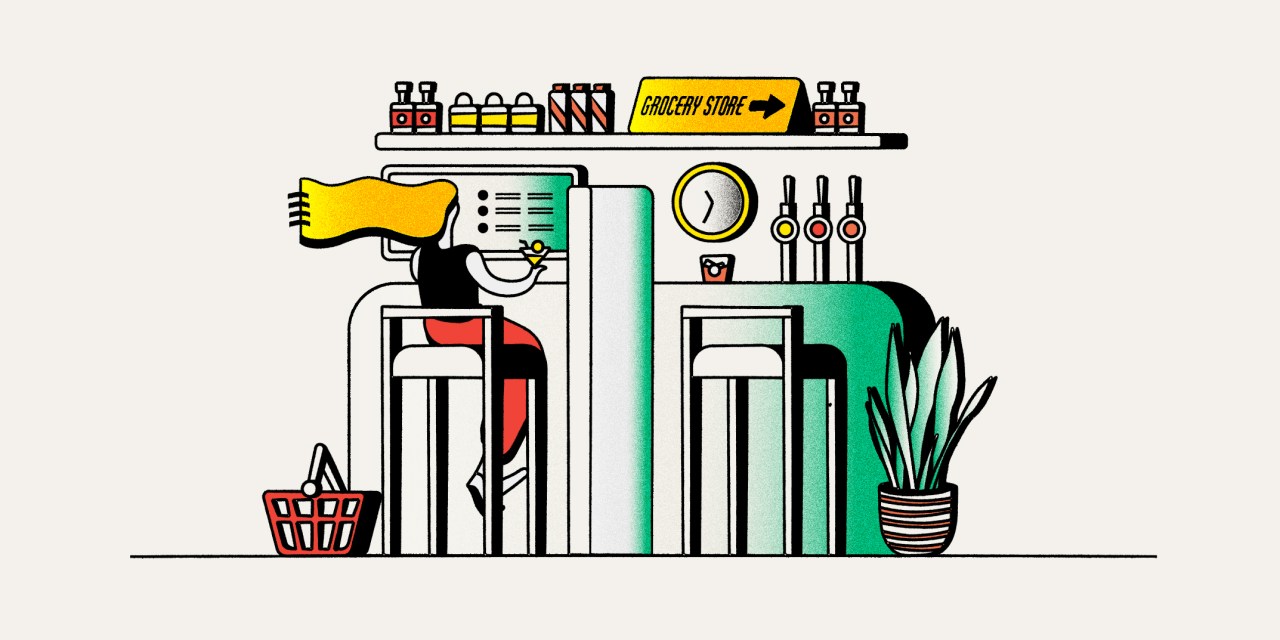 Ivy Liu
This story is part of a Modern Retail editorial series looking at how the retail experience will change in the post-pandemic economy. To see all the stories, go here.
Before the pandemic hit, many retailers got creative with its space in an attempt to create a better customer experience. In 2020, everything changed. Now, things are starting to go back to normal — but not completely.
These mix-use areas had become popular among grocery and department stores in recent years for their traffic-building capabilities. Prior to the pandemic, large retailers like malls and department stores had been adding dining and socializing spaces to help increase revenue and attract younger shoppers.
But the past year saw them temporarily shut down or operating at limited capacity. Now, with reopenings underway across the country, retailers are betting on upscale dining and drinking experiences to draw customers back in.
Higher-end stores focusing on experience
Department stores, in particular, are still bullish on the concept. Bloomingdale's, for instance, recently opened Studio 59 inside its New York City flagship — which it describes as "a content studio and cocktail bar." The space acts as a video and photography studio, as well as a customer-facing bar and restaurant. Meanwhile Los Angeles' Fred Segal is using food pop-ups as a way to draw visitors while partnering with the restaurant industry after a hard-hitting year. As part of its 60th anniversary this summer, the retailer is offering a rent-free residency program for local chefs at its Malibu Village location.
Similarly, Nordstrom operates over 200 restaurants and cafes inside its stores. While most of these were shut down — and began offering curbside pickup during the pandemic — they've reopened in accordance with local mandates. Nordstrom's flagship New York City store, which features several eateries and cafes such as Milk Bar and Nordstrom's in-house Coffee Bar, recently reopened these sections. As of this month, visitors can make OpenTable reservations at three of Nordstrom's New York-focused restaurants: Bistro Verde, Jeannie's and Wolf.
Dining options at department stores have been around for decades, which often catered to high income clientele while they shop with friends. However, in recent years retailers have attempted to update the experience by recruiting acclaimed chefs to run these dining establishments.
In summer 2019, Nordstrom was busy opening a series of new concept restaurants and bars at its New York flagship that feature trendy, Instagram-ready treats, like mochi donuts. At the time, Nordstrom's vp of restaurant operations, Vincent Rossetti, told Eater New York these experiences are "giving people an additional reason to come to the store."
Meanwhile, other retail businesses are slowly dipping their toes in mixed-used spaces. Retailer Neighborhood Goods, which features a rotating showroom of digitally-native brands, operates two restaurants at its Chelsea and Plano, Texas locations — called Prim and Proper and Tiny Feast. The department store recently began to host a cocktail happy hour to coincide with its summer sales.
"We've always felt that restaurants in our spaces could help create good reasons to visit us, beyond just transactions," said founder and CEO Matt Alexander. "Given that we don't buy products wholesale — and, thus, rarely have discounts — the restaurant business also plays a useful role in providing incentives for people to visit." 
Alexander noted that the restaurants' traffic has been picking back up since vaccination efforts began, with food and beverage sales improving 48% month-over-month from April into May. 
Throughout the pandemic, the restaurants' respective teams hosted pop-ups with groups like Sandoitchi and Chop Chop. The store locations also recently introduced CPG products via The Marketplace section, said Alexander. "Rather than just selling products off our shelves, we've also integrated many of the items into our menu." For example, cocktails like the Fly by Jing "Sichuan Sling" and entrees like the Bohana Chopped Salad.
The experience based grocery store
Over the years, Whole Foods Market has added cafes, bars and restaurants to its stores, which are accompanied by seating areas. The company recently announced that some of its locations have reopened previously-closed self-serve offerings and indoor and outdoor café seating areas. Depending on local regulations, these areas are being reopened with enhanced cleaning measures, social distancing protocols and, "in some cases, conversion from self-serve to a team member–assisted service model," according to the company announcement.
Washington D.C.-based quick service restaurant PLNT Burger operates eight locations, exclusively inside Whole Foods, as part of the Friends of Whole Foods program (a program that dedicates space for emerging or trendy businesses, like coffee shops and bakeries, to operate inside the retailer). While Whole Foods shuttered all sit-down dining, PLNT Burger had been operating as a "pseudo ghost kitchen" the past year, co-founder and CEO Ben Kaplan told Modern Retail. The company was also able to gain wider traction due to the halting of the hot food bars at Whole Foods.
"We were able to take advantage of being a to-go burger bar, and had about 80% of sales coming from delivery channels," Kaplan said. As of June, PLNT Burger's channel mix has dialed back into 50-50, between delivery and on-premise sales. 
Now, the burger chain is preparing for a busy summer season as customers get more comfortable spending time inside stores, Kaplan said. "But we expect on-premise sales to come back with a vengeance in the coming months."
In May, PLNT Burger opened its newest location, inside Philadelphia's Whole Foods Jenkintown. According to Kaplan, the decision was due to the primed customer base that already trafficked the Whole Foods. Kaplan confirmed that visitors at the Wynnewood, Pa. store have increased recently, as well as at the Tysons Corner location, whose Whole Foods has a pub. "We're also seeing post-work drinks and family meals coming back at the Columbia, Maryland location." The delivery-focused portion is expected to continue accounting for about half of the business.
Despite the uncertainty around retail real estate, mixed-use could stand to help build foot traffic thanks to pent up demand.
Amy Rice, senior VP of retail leasing at JBG Smith, said that coming out of the pandemic, much of physical retail is expected to return by the end of the year. 
"We are already seeing early signs of this," Rice said of recent lease deals. Having a cafe or bar in a grocery store gives the customer added value and a unique experience that might not be available at their competitors, Rice said. Furthermore, "the addition of outdoor space to these retail-adjacent bars and restaurants will be valuable in driving traffic."