After a failed spin off, Victoria's Secret's focus has been on improving profitability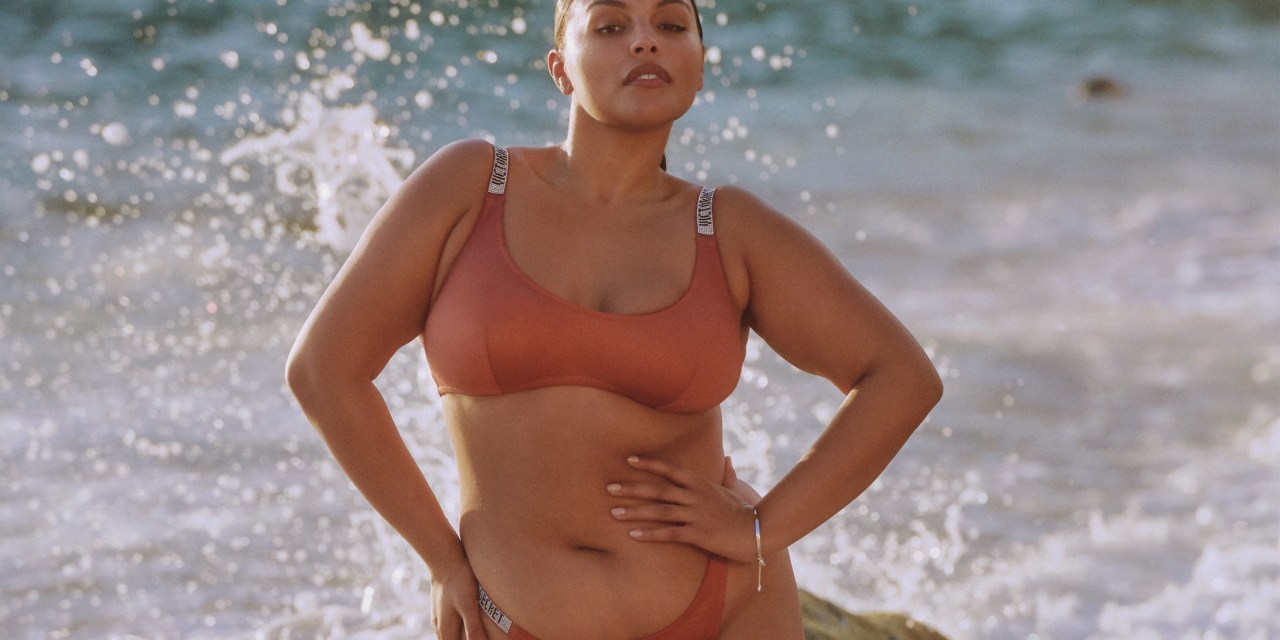 Image via Victoria's Secret
Nearly a year after a proposed spin off of Victoria's Secret from parent company L Brands was called off, the lingerie brand has been trying to quietly course correct some previous missteps.
In 2019, Victoria's Secret recorded revenue of $6.81 billion, a 7% decline over the previous year, and same-store sales this year have been declining by mid-single or double-digits each quarter, largely due to the coronavirus.  Retail analysts say that Victoria's Secret's recent moves have been less focused on trying to re-establish itself as the most-talked about brand in lingerie, and rather getting back to the fundamentals of retail. For example, the brand has been cutting back on promotions, and also doing more limited-edition collections in order to reduce the inventory on hand. It's also slowly getting back into new categories, most recently announcing this week that it will start reselling swim wear in select stores after previously exiting the category in 2016. All of these moves are aimed at reestablishing Victoria's Secret as a consistently profitable business.
During its third quarter earnings report in November, L Brands reported that Victoria's Secret's sales were down 14% year-over-year, fueled by a slight increase in e-commerce sales, and a double-digit decrease in store sales. But, L Brands overall managed report a profit of $330.6 million, compared to a net loss of $252 million a year prior. (L Brands has stopped breaking out net income for both Victoria's Secret and its other brand, Bath & Body Works, only reporting total sales for each brand).
"Victoria's Secret embraced a 'less is more' mentality very early on in the pandemic, allowing themselves to shrink revenues in an effort to grow profits and recent earnings results show that it is undeniably working," Simeon Siegel, a managing director and senior analyst at BMO Capital Markets said in emailed comments.
A years long decline
Before the coronavirus pandemic, same-store sales had been declining for years. Victoria Secret's annual televised fashion show had started declining in popularity before the company ultimately canceled it in 2019. Some customers were starting to abandon the brand in favor of competitors like Aerie, whose photos featuring plus-sized models that weren't retouched stood in stark contrast to the runway models that Victoria's Secret heavily featured in its marketing.
Meanwhile, Victoria's Secret had previously been slow to carry more inventory in categories like bralettes, which had started to rise in popularity in recent years, said Gabriella Santaniello, founder of consulting firm A Line Partners. Santaniello said that Victoria's Secret's previous attempts at reinvention have been hampered by the fact that its messaging hasn't always lined up — on social media, the company was more likely to include photos of a more diverse array of models, while in stores, it still primarily used heavily edited photos of supermodels.
"It was inauthentic and the customer knew it," she said.
Sycamore Partners had previously announced a deal last February to acquire a majority stake in Victoria's Secret, and eventually separate it, with the goal of turning the brand around. But, that deal was called off as the coronavirus outbreak worsened.
Still, given Victoria's Secret's nearly $7 billion in annual revenue, the company remains a large player in the retail industry. In recent quarters the company has decided to increase prices on some products, and run fewer promotions in the hopes that it can drive more revenue even as store sales fall. UBS Analysts said in a November note that Victoria's Secret's prices were up about 22% during the third quarter, and L Brands CEO Andrew Meslow said during an earnings call around that time that the company was working to increase the average price point of the promotions Victoria's Secret ran.
"Given that Victoria's Secret is still one of the largest brands in the history of time, the issue was less one of convincing people to buy their product and more one of convincing them to spend up for it," Siegel said.
A renewed focus
Victoria's Secret has also sought to do more smaller, limited-time collections in recent years, according to Santaniello with up-and-coming brands such as For Love and Lemons. That both allows Victoria's Secret both to have less inventory on hand, and to more easily, "get a read on your product and what sells well." The company is taking a similar approach as it re-enters swimwear, carrying both its own private label brands, as well as from other brands like Roxy and MonicaHansen Beachwear.
Still, improving margins won't be able to solve all of the company's woes, if some customers remain convinced that Victoria's Secret is too exclusive.
Santaniello said that in the stores her consultants have visited, Victoria's Secret has gotten better at improving its in-store messaging over the past year. Specifically over the holidays, when Victoria's Secret's in-store imagery was more focused on promoting cozy items for the holidays, like pajamas. "There wasn't the emphasis on sexy, it wasn't so in your face," she said.
But she said when it comes to Victoria's Secret semi-annual sale, "all the signage was still stick-thin women."
"I think they are on their way — but it takes a while to be consistent with their messaging," Santaniello added.