Podcasts
// November 12, 2020 ■ 4 min read
Adore Me's Camille Kress on accompanying a woman's journey through life with satellite brands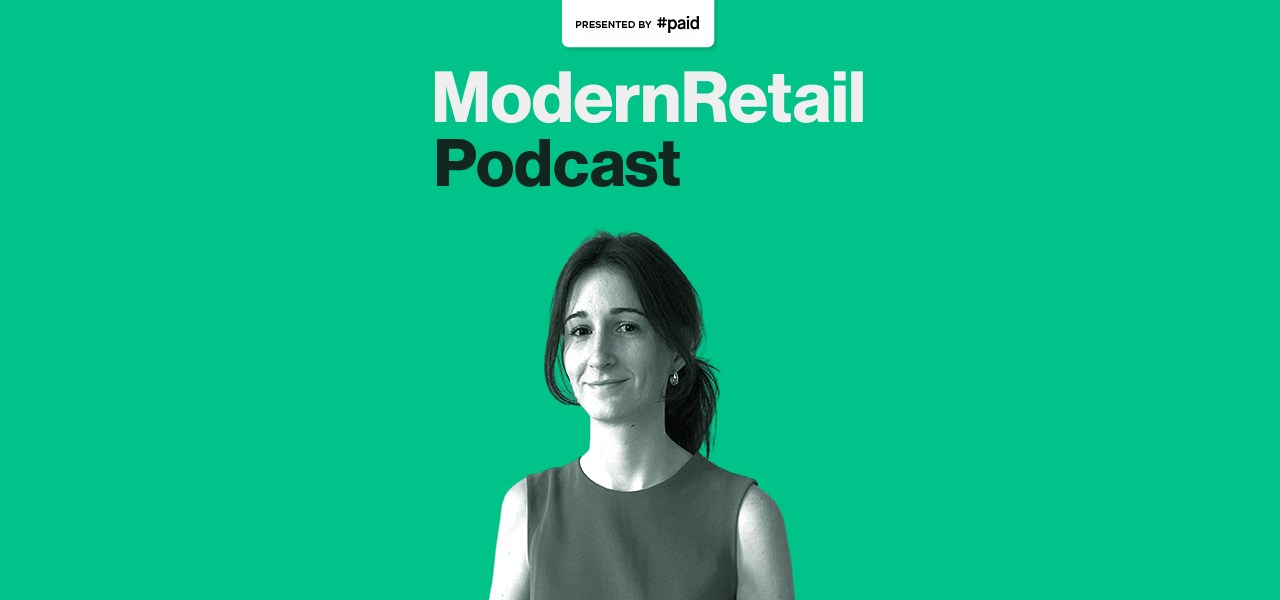 Subscribe: Apple Podcasts | Stitcher | Google Play | Spotify | RSS
With a pandemic driving its six brick-and-mortar stores to little use, lingerie company Adore Me has relied on a try-at-home model.
"We basically send you a bunch of items, you decide what you keep, and you only pay for what you keep," Adore Me vp of growth Camille Kress said on the Modern Retail Podcast.
At the height of the pandemic, half of the brand's new customers were shopping this way. "The key metric for this model is the 'keep rate.' You definitely want people to keep as much as possible, otherwise you're basically paying for shipping back and forth, which is really not the best use of your time or your money," Kress said.
The company also seizes the mail-in relationship as a chance to send prospective customers products from other categories like swimwear and sleepwear ("anything that you could basically find right now in our assortment, which is not only intimates," Kress said).
This direct connection the company has long fostered with customers has helped Adore Me launch brands beyond lingerie, like Joyja, a line of period-proof underwear. "We want to accompany women through all the different stages of their life," Kress said. "So we know that we're going to need something for their first period, then for their pregnancy, for menopause, and anything that comes in between."
Looking at all of these stages, the company tries to find the next untapped market on which it can capitalize. "We're thinking that there's an appetite somewhere," Kress said.
Here are a few highlights from the conversation, which have been lightly edited for clarity.
The 'keep rate' is the golden metric
"We thought how can we bring this try-at-store experience at home. And that's when we launched the try-at-home business where we basically send you a bunch of items, you decide what you keep and you only pay for what you keep. The logistics behind this, the algorithm behind this, the tech behind this is so complicated — it took us a couple of years. At the height of the pandemic this year, we actually had up to 50% of our new customers shopping that way. So we really saw that this is the future of how customers shop for lingerie and other items, especially when offline world is kind of off the map for a while. The key metric for this model is the 'keep rate.' You definitely want people to keep as much as possible, otherwise you're basically paying for shipping back and forth, which is really not the best use of your time or your money. So in order to increase this keep rate, there's a bunch of things we did over the years. One of those was to offer more than just bras and panties to the customer, but offer a wide array — adding on new categories, which is a long term project."
A quick launchpad for auxiliary brands
"One of the satellite brands is called Joyja, and it's period proof panties. They're one of our most successful satellite brands so far. And what's really great is the kind of femtech aspect of what a period panty brings in terms of sustainability, which is very important to us. We were able to build a brand like Joyja because we have what we like to call it really a DTC operating system. We have all of this very fundamental structure, very strong at Adore Me that enables us to launch new brands by leveraging internal resources, whether it's the fact that we have our own logistics center or such a strong tech infrastructure. Everything that we have built in the past three years helps us make everything easy in terms of launching a new brand. We definitely do a market study to see what the full potential of the category is going to be. There's also a branding and kind of mission statement that we have: we want to accompany women through all the different stages of their life. So we know that we're going to need something for their first period, then for their pregnancy, for menopause and anything that comes in between. So even if the addressable market might not be the biggest, we know that there's a need somewhere that we need to fill. So that's one way we look at it. And the other is also through trial and error. So far we haven't actually run into anything that doesn't work for us. But we're launching new brands, and we have six right now. Not all six might work, who knows? But maybe one of them will be not the right fit. So it's a bit early to tell, but because it's always about a woman's journey through life and the different stages, we're thinking that there's an appetite somewhere."
Automizing deals with influencers
"Instead of spending a ton of time reaching out to different influencers manually, saying 'hi, could you do a campaign? Are you interested?' Internally, one of our IT teams built a platform that automatically reaches out to the influencers, and on which they'll subscribe to a campaign, and that will lead them automatically to do a campaign and to post for us. That saves us a ton of time, makes it way more cost efficient and helps us scale."