'A rich tapestry of interests, affinities and geographies': Crocs president Michelle Poole on the shoe brand's influencer strategy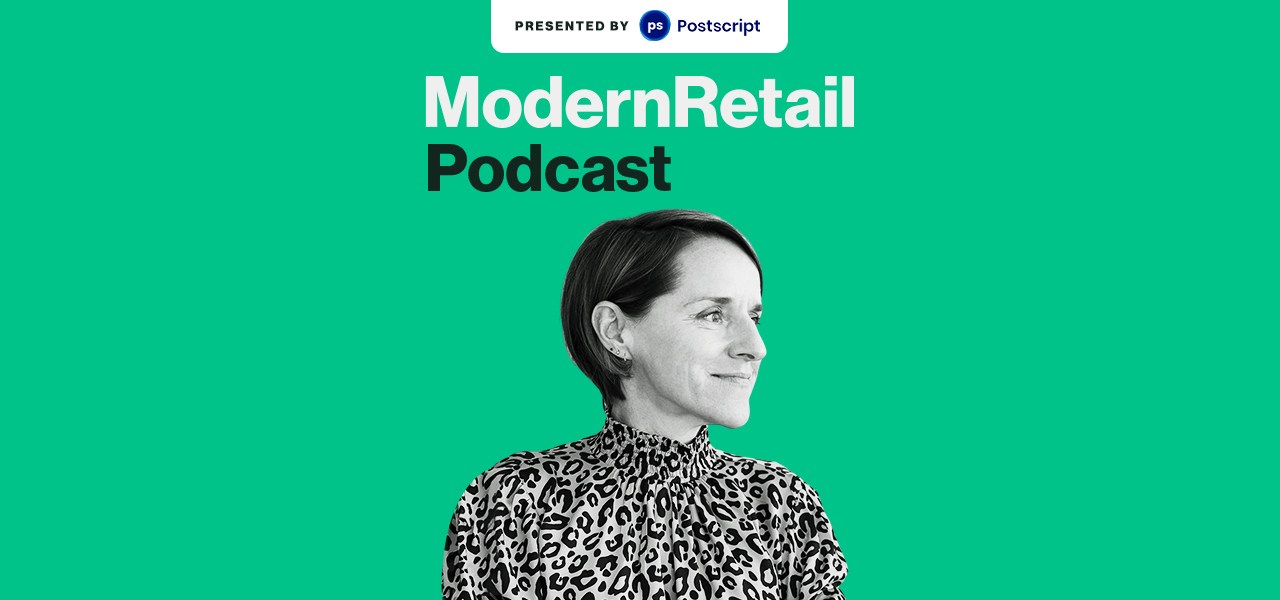 Subscribe: Apple Podcasts | Stitcher | Google Play | Spotify | RSS
It's been a big year for Crocs.
The popular shoe brand, known for its ubiquitous plastic slip-ons, saw revenue grow 12.6% year-over-year, hitting $1.39 billion. E-commerce was a big driver of its business, growing 92%. About half of the company's revenue comes from digital channels. According to the company's president Michelle Poole, this success was thanks to the brand keeping its ear to the ground and remaining scrappy.
"I'm most focused on how the brand comes to life across the globe, in all channels," she said on the Modern Retail Podcast. Poole spoke about how the company dealt with all the changes brought on over the past year, as well as how it approaches large branding campaigns and influencers.
Part of Crocs' growth was thanks to its varied marketing campaigns. The company has unveiled a number of collaborations with companies like KFC and celebrities like Justin Bieber. These campaigns are a way to keep the shoe brand relevant. A few years ago, Crocs was less choosy when it came to celebrity partnerships. "At the beginning, we were just frankly, we were grateful to have someone to partner with," said Poole. "And we've now really got the opportunity to be more strategic."
A Bieber-branded Croc isn't Poole's only focus. Currently, she's thinking about international expansion. "We actually have three key markets that we're really focused: China, Japan and Korea," she said. "I would say that the playbook we are really focused on in Asia… is [to] really establish icon status." This is how the company has approached growth in all its regions, she said. Poole added that "where it does need to be tailored is in our marketing strategy." That is, the campaigns — and influencers — Crocs work with in Asia are slightly different than those in North America.
Despite the recent growth, things haven't been a walk in the park. For the last year, Poole said, Crocs was in defense mode. But now, she went on, "I think as we move out of Covid, [we] move back into I would say is offense mode."
Here are a few highlights from the conversation, which have been lightly edited for clarity.
How Crocs approaches celebrity collaborations
"I love collaborations. Collaborations are certainly nothing that Crocs invented. It's definitely part of, I would say, a playbook these days of reinvigorating brands — and it's certainly been a really successful part of Crocs' business turnaround. So it's been very intentional. The way I look at collaborations is it's very wonky math; one plus one equals three. What I mean by that is when you pair a brand like Crocs with another partner — it could be an individual like a Post Malone; it could be a really quirky, distinctive brand, like KFC; it could be an uber-high-end fashion brand like Balenciaga. But when you bring two entities together, and you do something really interesting and fun — the consumer wins. It's so much more than one plus one."
Coronavirus-induced defense mode
"Several years ago, we put together a multi-category strategy for growth to really think about the longterm growth opportunity for Crocs. The three pillars we really focused on on were clogs, sandals and personalization. As we went into Covid, what was clear to us [was] that the consumer and the retailers — our partners — were going to be more risk averse. So we didn't have to abandon any of those three product pillars. What I would say is that we pared down our assortments. If you think back to last March, we were creating product for 2021. Who knew what was going to happen? Who knew what the consumer would want, where the consumer would be? Would we be shopping? It was really an unknown. So we really went into defense mode at that point. And we pared down our product range to make sure that we could still offer consumers newness — but it would be in spaces that they were familiar with. So we added newness in terms of color or graphics or embellishments."
"A tapestry of micro-influencers"
"Influencer strategy is a really critical part of our marketing playbook. And it has evolved. Several years ago, when Crocs was really trying to get back on the radar be perceived as a more aspirational brand, we leveraged some big name celebrities to really be ambassadors for our brand — people like Drew Barrymore. We continue to do some partnerships and have some partnerships with some broader well known names like Priyanka Chopra, for example. But I would say, we've also now evolved to really focus on a tapestry of micro-influencers. Some of these influences have such dedicated followers; they might have a smaller number of followers, but they have a really devoted — almost obsessed — group of followers. So we think about our influencer strategy as a rich tapestry of interests and affinities and geographies — and we stitch it together like a quilt."