With $5.6 billion Hostess acquisition, J.M. Smucker bets on snacks as its next big growth engine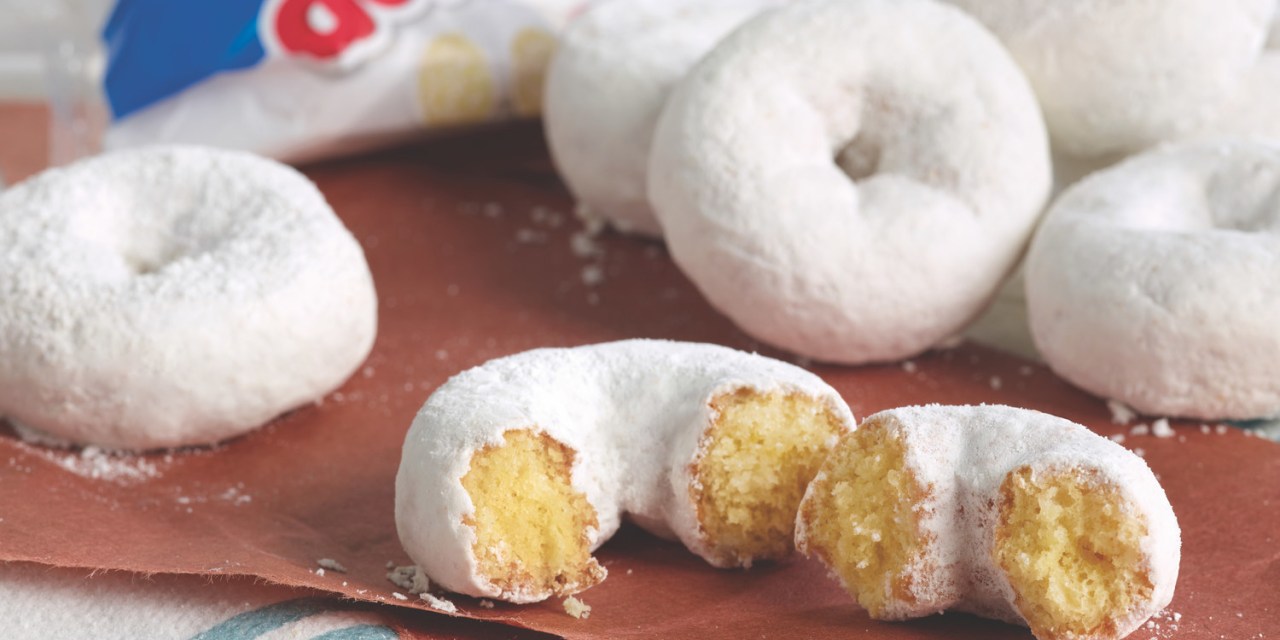 Hostess Brands
While better-for-you brands have become hot acquisition targets, J.M. Smucker is going for full sugar by buying snack cakes maker Hostess Brands. The $5.6 billion deal gives 104-year-old Hostess a fresh start, ensuring that Twinkies are here to stay after all.
The acquisition comes after two decades' worth of struggles for Hostess, including filing for bankruptcy two times. It also signals Smucker's refocus on food, following the sale of its pet food business to Post in February. Under the J.M. Smucker umbrella, the company owns brands like its eponymous jams, as well as Jif peanut butter and Folgers coffee. Smucker reportedly beat out PepsiCo, Mondelez, Hershey Co and General Mills in the deal. According to analysts, the Hostess buyout helps Smucker expand beyond national pantry brands, and gain a bigger presence in convenience stores and other on-the-go point of sales.
In a statement, Mark Smucker, chair of the board, president and CEO at Smucker, said Hostess Brands will help the parent company to grow new retail channels. "We are excited to announce the acquisition of Hostess Brands, which represents a compelling expansion of our family of brands and a unique opportunity to accelerate our focus on delighting consumers with convenient solutions across different meal and snacking occasions," Smucker said in the release.
Despite some struggles, Hostess had once again become a hot commodity again on the public, markets. The company, which also makes classic treats like Ho Hos and Ding Dong, has been on a turnaround plan to improve sales – partly by increasing prices. In its earnings report in August, Hostess reported a revenue of $340.5 million in the second quarter, up 3.5% over last year; Net income increased from $30.5 million to $32.5 million.
Mike Jones, managing director of Science Inc., an firm that's invested in Liquid Death and Dollar Shave Club, said the merging of the two snack companies makes sense. 
"Most of the general audience is moving toward healthier alternatives," Jones explained, referring to the rise of better-for-you food and beverage startups that aim to make healthier versions of classics like macaroni and cheese or soda. But still, Jones said that "in both a positive and a negative economy, people still love junk food."
With the deal, J.M. Smucker's portfolio will feature over 50 grocery brands. Over the past few years, Smucker has divested some of its subsidiary brands, in an effort to move away its baking business in the U.S. In 2018 Smucker sold its baking segment, which included Pillsbury and Martha White, to private equity Brynwood Partners for $375 million. And in 2020, Smucker sold shortening brand Crisco to B&G Food for $550 million.
Chad Lusk, managing director in Alvarez & Marsal's Consumer and Retail Group and a former CMO at Hostess Brands, said snacking has become a fast-growing segment for many CPG giants. Lusk pointed to Campbell's as an example. Campbell's business consists of two divisions: snacks, and meals and beverages. The snacks division makes up around 43% of sales and the company — which owns Cape Cod, Goldfish and Pepperidge — announced it's investing $50 million to fuel the snack division's growth. In 2018, Campbell's acquired Snyder's-Lance, which owns pretzel brand Snyder's of Hanover and tortilla chips brand Late July, for $4.87 billion. Similarly, this year Kellogg's has spun out its snack business into a separate company.
"Hostess is an interesting play for J.M. Smucker, because it's [Smucker] not a snacking company today," he said, pointing to its coffee and peanut butter businesses. "But it's [acquisition] a great way to jump into snacking, especially since they're used to operating legacy, iconic brands."
However, Lusk explained that this sale is in contrast with other food conglomerates that have approached M&A in recent years. For instance, Mondelez and Kellog's have leaned into scooping up better-for-you bars, like Clif and Kind, respectively.
For Hostess, as it tries to reach a younger demographic, Lusk said it can still position its indulgent snacks as made with real ingredients, no artificial flavors or colors, and no high fructose corn syrup.
"One big takeaway from this [acquisition] is that these companies are way bigger than people think, and continue to get bigger," Jones said, noting that companies like Hostess and Smucker have their products on a lot of shelves across the country. "The big conglomerates will continue to buy up new products and consolidation will continue," Jones said.