Why Schwan's is updating its delivery operations as it rebrands to Yelloh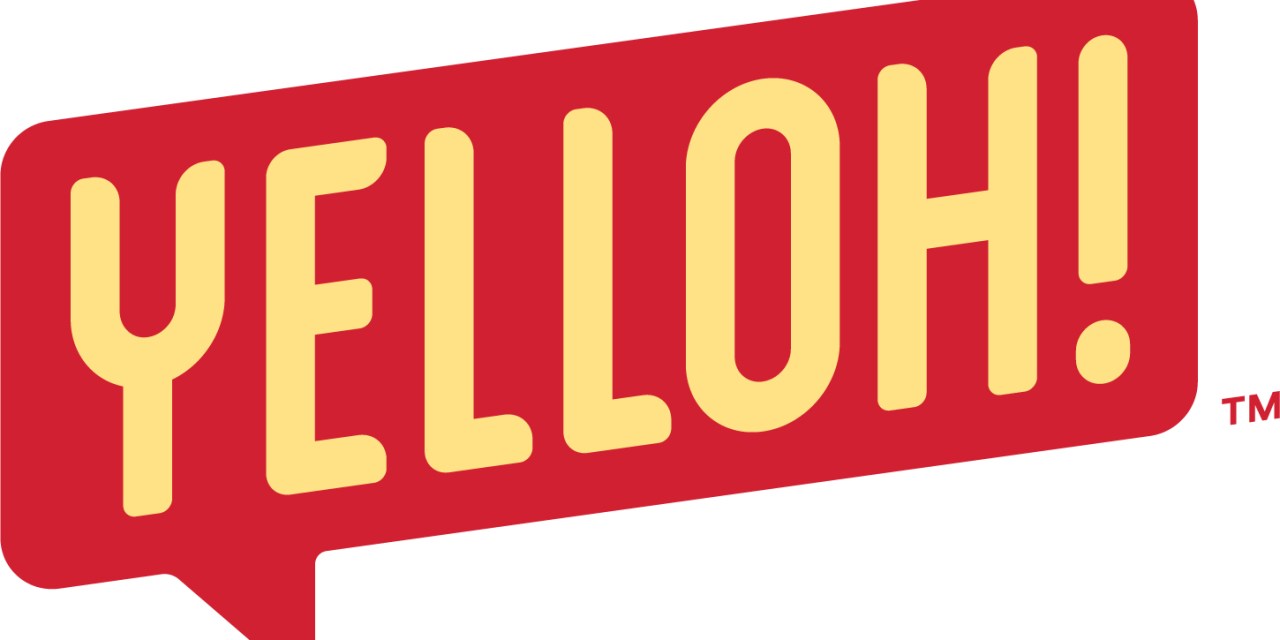 Schwan's/Yelloh
Get news and analysis covering the modernization of retail and e-commerce, delivered to your inbox daily. Sign up for the Modern Retail Daily Newsletter here.
Schwan's Home Delivery, the 70-year-old frozen food delivery service, is getting a major technology upgrade from Amazon Web Services (AWS) as it sets up for a nationwide rebrand later this year and changes its name to Yelloh.

While Schwan's has made some tech upgrades over the year, its customers have historically had to rely on old-school methods to place deliveries, like calling in an order by phone or waiting for a Schwan's truck to come to their neighborhood. Customers will now get texts or app notifications when a Schwan's truck is in their area with an option to shop now or set up another time, among other machine-learning-driven changes. 
The transition marks a new chapter for a family-owned private company that serves roughly 20,000 neighborhoods and 2 million customers across the country. The move also helps Schwan's make more efficient deliveries in an increasingly crowded marketplace for at-home food delivery.
With a new back-end powered by AWS, Schwan's hopes to make it easier and more efficient for shoppers to buy their products, and offer more personalized recommendations to increase purchase orders. The goal is to deploy the model to all 300 markets across the country within the next few months. At the same time, Schwan's will also rebrand to become Yelloh, a name meant to mimic its signature yellow trucks and reflect the new modernized brand.
Grocers saw as much as 30% of their orders shift to online, according to McKinsey, while the online grocery delivery services market is expected to grow at a CAGR of 25.5% through 2025, according to Technavio.
Schwan's deployed the AWS tools this spring in three markets around Chicago, and now uses it in 50 markets. So far, about 45% of customers respond to the new digital interaction when they get a push notification that the truck is around, said chief strategy officer Kevin Bouym said, with some markets as high as 80%. 
"We found the customer adoption to the concept has been strong, because we've got great customer loyalty," he said. "They love our food. They love the convenience and the service. Now they're loving even more being in control of the entirety of the experience."
Boyum called the changes a way to become more modern and relevant while providing the same service it always has: grocery delivery.
"The way we've looked at it, where we've been and where we're going, is that the world has caught up to us. So we're putting a new flag in the ground to be an even more modern mobile retailer," Boyum said.
'The right neighborhood, at the right time'
The existing Schwan's delivery service operates by having its freezer trucks show up in designated neighborhoods on certain days and times. Customers can place their order for the frozen goods by web, phone or app. Or they can wait for the driver to come to their neighborhood and place their order right from the truck. 
But this current system means if they're not home, the driver might stop by unnecessarily — or the customer could miss the opportunity to order on-demand if they're not available when the truck rolls through.
The new AWS-powered system will alert customers about when the truck is in the area and ask if they want the truck to stop by, allowing for more predictable delivery and more efficient on-demand services.
"That mobile retail store, it drives about 70 million miles a year. And in those 70 million miles a year, it's really important to put that mobile retail store in the right neighborhood, at the right time, so that we are relevant to customers," Boyum said. 
Schwan's will utilize the Amazon Pinpoint, Personalize and Connect services in its new model.
Justin Honaman, the head of Amazon's Worldwide Consumer Products & Retail Go-To-Market, told Modern Retail that these upgrades help companies like Schwan's move away from more manual processes. And it will help streamline operations; the drivers won't have to manage the customer contact information, for example, while customers will get an SMS or push notification letting them know when their driver is 60 minutes away. 
"There was no messaging to or from the end consumer until the drivers got there or they had to call on their phone," he said. "Now, quickly, you've moved to something that's more digital and it saves time and that mileage." 
Additionally, he said that the personalization solution will leverage machine learning to help Schwan's delivery drivers suggest products to customers that are similar to ones they have already purchased.
Brad Jashinksy, a director analyst at Gartner, said that the grocery delivery space is a competitive market with thin margins, made all the more crowded by the entrance of venture-backed startups. Traditional grocery stores and services, like Kroger and Walmart, are also working to stay on top of consumer trends with services like same-day delivery, he said. 
But Schwan's already has an existing advantage by owning its delivery trucks and having its drivers as employees, as opposed to how some services have to rely on gig workers or third-party services. 
"There's definitely an advantage to that, when it comes to customer service and consistency and owning the entire process," he said. 
Kassi Socha, director analyst at Gartner, said that consumers are continuing to flock to delivery, curbside delivery and buy-now-pickup-in-store, as evidence of demand for convenient and fast products. 
"Consumers are starting to readily adopt and want to access quicker delivery," she said.
According to Boyum, the move to AWS and the rebrand isn't a departure from how Schwan's has operated, but a way to help modernize operations.
"There are a lot more customers in the markets that we serve, [and] we believe that we can be a strong part of their grocery planning," he said.