'We've effectively taken a pay cut': How inflation is impacting retail workers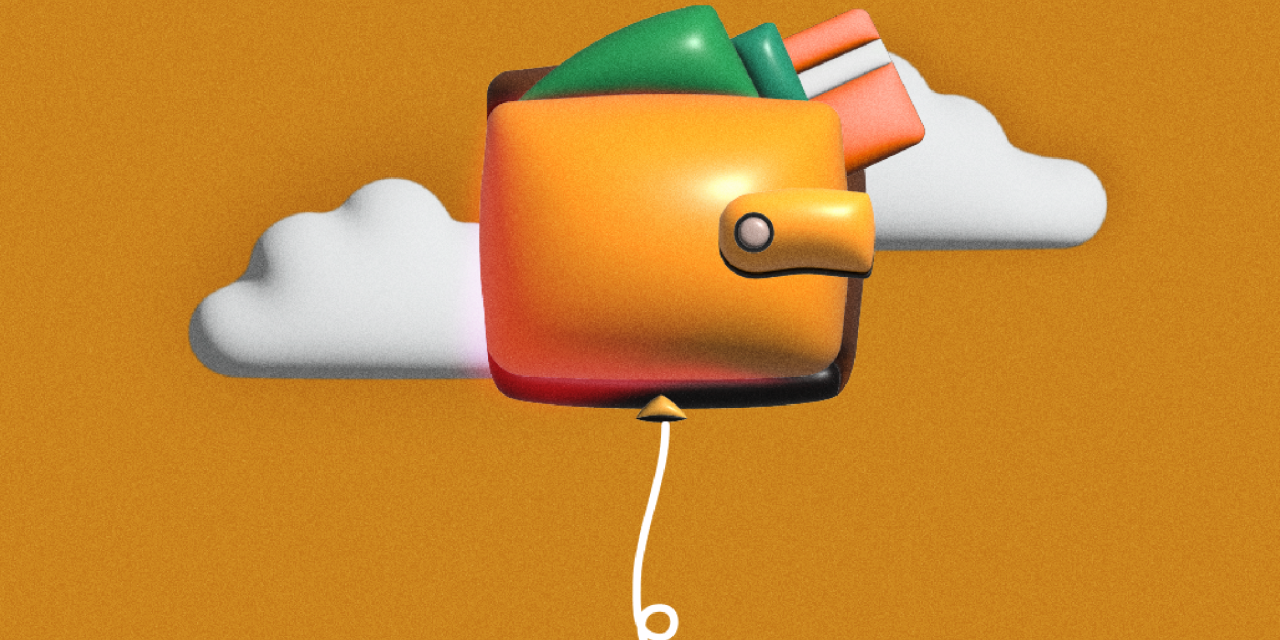 Ivy Liu
This story is part of Inflated Expectations, a Modern Retail series about the impact inflation is having on brands and retailers.
At the beginning of the year, a West Coast Target-based worker was excited to hear they would be getting a raise. The worker — – who uses they/them pronouns — has worked in retail for about five years, and couldn't recall getting a raise at any of the other companies they've worked at.
Their excitement evaporated, however, when they learned the raise was only $0.15.
Thanks to decades-high inflation, the worker is finding it harder and harder to get by on Target wages, even with a small raise. But they are no longer able to afford all of their groceries on EBT, as they previously were able to.
Inflation is crushing workers across all industries. But in retail, it's laid bare for many workers the longtime shortcomings of the industry. Workers' schedules are at the mercy of store managers, and they often don't get all of the hours they request. There are few opportunities for advancement within stores, and often, they don't come with as much of a pay increase as workers hope. 
What that means is workers have few opportunities to earn more money at their stores, all while the cost of living is rising faster than wages. The Bureau of Labor Statistics' Employment Cost Index showed that while salaries for civilian workers rose 5.3% on a year-over-year basis during the second quarter, that amounted to a 3.5% decline when adjusting for rising prices. To get by in an inflationary environment, retail workers have to cut back on expenses, take on a second job, or in some cases – leave the retail industry altogether in search of better opportunities.
"It's just harder to afford living generally," the West Coast Target worker said. "I mean the raises Target gives, they're so low — they really can't keep up with the cost of living." 
In response to a list of questions from Modern Retail, Target spokesperson Brian Harper-Tibaldo provided the following statement, which read in part: "At Target, our team members are at the heart of our strategy and success, and we have a deep commitment to listening to our team and creating an environment of mutual trust where every team member's voice matters. We want all team members to be better off for working at Target."
The statement went on to tout the variety of benefits Target offers workers, including starting wages ranging from $15 to $24 per hour depending on the area, health care benefits and education assistance.
Getting by in retail 
For many retail workers, the past two years have been among the most stressful in their careers. They fretted about catching the coronavirus while working in jobs that were deemed essential. Then, retail workers quit in record rates last year as part of the Great Resignation. For the ones who remained — particularly at big-box stores — they were stretched thin, increasingly being asked to balance both fulfilling online orders and helping customers in stores.  
But inflation has been the straw that broke the camels' back for many of them. Indeed, inflation has been a key driver in many of the retail unionization efforts this year, as the gulf between retail workers earning barely above minimum wage and corporate executives earning million-dollar-plus salaries has only grown wider. According to May 2021 BLS data, the mean hourly wage for a retail sales worker is $15.35. 
One Apple labor organizer told the Washington Post in June that what led them to get involved in unionizing was seeing "a lot of co-workers and friends who I genuinely love, and they do not make enough to get by." The worker added, "we work for a company that has the resources to make sure they're taken care of." 
The retail industry has historically offered few avenues of advancements for store workers — raises, as the West Coast Target worker experienced — often amount to pennies each year. The typical big-box store only has a handful or two of salaried retail jobs, while employing hundreds of other workers subject to an hourly wage. And among these hourly workers, many of them are jockeying to work as many hours a week as possible – though stores are reticent to offer overtime. 
Other opportunities for advancement don't always result in the increased pay that retail workers hope for, because they are still at the mercy of how busy the store is, among other factors. 
One Maryland-based PetSmart worker who asked to remain anonymous went through the company's Grooming Academy earlier this year, in the hopes of earning more money. The employee — who is affiliated with the labor group United for Respect — started out last year as a bather at PetSmart, earning $13 an hour. 
PetSmart's Grooming Academy, which is currently the subject of a lawsuit alleging that the debt PetSmart saddles Grooming Academy graduates with is "illegal under California law," is a 4-week, 160 hour-long training program that participants go through to learn how to be a groomer. 
After graduating from Grooming Academy, participants have to groom 200 dogs on hourly pay. Then, after that they earn a 40% commission from each dog they work with. After six months, the commission rate is bumped up to 50%. 
The Maryland PetSmart worker said that at her store, the grooming salon is less busy than she thought it would be. She typically only works with four to five dogs a week, bringing home around $300 to $400 in pay per week. 
"It hasn't really been the pay raise that I thought it would be," the Maryland PetSmart worker said. 
Still, the Maryland worker anticipates staying at PetSmart for the foreseeable future. That's partially because Grooming Academy graduates have to pay at least $5,000 to PetSmart if they are fired or quit less than two years after starting Grooming Academy. That number is reduced to around $2,500 if a graduate leaves more than a year after starting the academy.
The Maryland PetSmart worker said that the amount of money Grooming Academy graduates are on the hook for, "doesn't really reflect how much we are paid. That's not a realistic amount to ask a PetSmart groomer considering how much most of us make." 
In a statement to Modern Retail, PetSmart said that "PetSmart is committed to supporting the professional development of our associates. Grooming Academy is a robust, multi-week program combining classroom and hands-on training, and is critical to maintaining our industry-leading standards." 
The company noted that the average grooming associate has been with PetSmart for twelve years, and said that other training programs in the industry can cost more than $10,000. In regards to the California lawsuit, the spokesperson said that "we do not comment on pending litigation." 
While the CPI didn't increase between June and July, prices are still up 8.5% compared to a year ago. That means that it could be many months before inflation fully abates. In turn, the Maryland PetSmart worker said that she and her husband have had more difficulty affording food on both of their wages, and have looked into applying for food stamps. She has a gym membership and a yoga membership, but has been looking into cutting back on that, and going for long walks instead. 
"With the cost of everything going up and pay not going anywhere. It's like we've effectively taken a pay cut," the Maryland PetSmart worker said. 
And for some workers, the effective pay cut has led some to leave the industry altogether.
Michelle Enright worked at Target in Michigan for nearly 30 years, before retiring in August. She's currently pursuing a bachelor's degree with the hopes of becoming a social worker, and opted to live off of her student loan money rather than continuing to work at Target. 
"I'm single, I don't have children. But I found it hard to make ends meet," Enright said. She said that she rarely got the hours she requested — which combined with the labor intensity of the Target job — lead her to leave altogether. In order to live off her student loan money, she's having to make sacrifices – she's looking at switching to a cheaper phone plan, and is opting to use streaming services instead of cable. 
Enright said that she would like to see her former employer " step up and make sure that their employees are taken care of."
"Not everybody is a teenager there — there are plenty of adults who are working there who are trying to pay their bills," she said.