'We have to have a direct relationship': Why eco-friendly cleaning brand Branch Basics remains purely DTC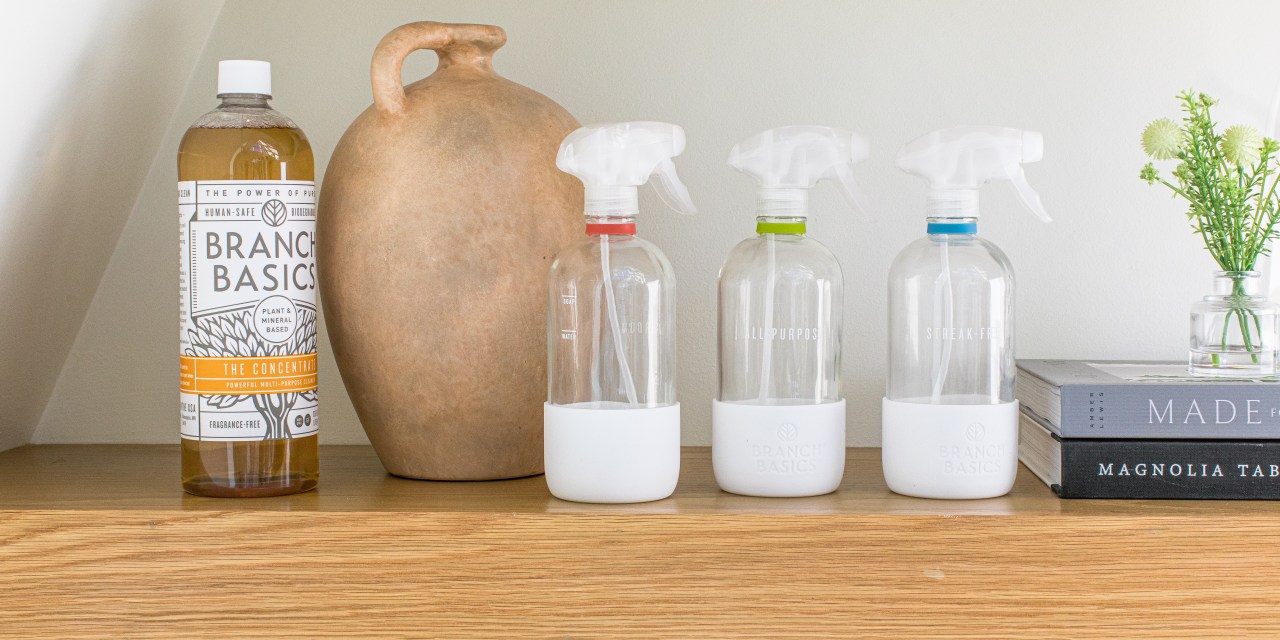 Branch Basics
With online brands inking retail partnerships en masse, brands that remain entirely direct-to-consumer have become a rare occurrence.
Eco-friendly cleaning brand Branch Basics, on the other hand, has opted to stay true to its digital native roots. The brand wanted to instead build an "open line of communication" between the founders and customers through mediums like Instagram, TikTok, voice text messaging and virtual events. Thanks to this strategy, the company now touts a 50% customer repeat rate and brought in nearly $27 million in revenue last year.
When digitally native brands enter wholesale doors, they lose some control over their brands' messaging and how their product is perceived by shoppers. Branch Basics' business is built around educating customers on how to remove toxins from their homes, which makes it crucial for the company to build a direct relationship with its customers. Doing so can be difficult to achieve when customers don't buy products directly from their website, the company said. 
"We're a company that is helping people heal," said Allison Evans, co-founder of Branch Basics. "In order to do that, we have to have a direct relationship with those people. So buying at Target does not promote that interaction with us directly."
Originally founded in 2009 before rebranding in 2016, Branch Basics sells five products on its website including its all-purpose cleaning concentrate, dish brush and dryer balls. It also sells various reusable bottles on its website. Branch Basics made $26.5 million in sales last year and grew gross sales by around 57% year-over-year from 2021 to 2022.
The company has a five-member customer service team who answers questions ranging from topics like shipping to tips on how to remove stains on specific surfaces. Allison and the founders also respond directly to customers when the questions are out of the customer service team's expertise. More complicated health questions are also fielded to co-founder Marilee Nelson, who is also an environmental health consultant.   
Branch Basics uses a range of platforms to respond to customers' questions, such as Instagram where it has over 300,000 followers and TikTok where it has over 45,000 followers. Every other Wednesday, the company also hosts a virtual event with people over Zoom to answer their questions about the brand. Branch Basics also recently launched a $99 educational course called Toss The Toxins, in which the founder guides people on how to remove harmful products from their homes.
The company's close interaction with its customers has resulted in a 6% referral rate, which Evans said is well above the industry's 2% average. "You just can't have those direct relationships when you go into retail. I'm not saying that we won't do it one day," Evans said. "Our concentrate model does require a little more hand holding, a little more education, [which could get] lost there on the aisle."
Entering wholesale can be tempting for many digitally native brands that want more people to access their products, boost sales and save money on marketing. The cost of online customer acquisition has been on the rise and showing up in physical stores can help alleviate that expense. As a result, the amount of true DTC brands is diminishing. 
However, in doing so, retailers lose out on customer data and control over the customer experience, said Calla Murphy, vp of digital strategy and integrated marketing at Belardi Wong. "You really do get complete control about the messaging, the data capture, all the way from shopping online to how their package shows up at their home," she said.
The few true DTC brands that are left either aren't in categories retailers tend to partner with or do so to offer unique experiences. Medicalwear brand Figs previously told Modern Retail that it was able to save on customer acquisition costs, despite staying purely DTC, through word of mouth.  
Murphy said that brands that lend themselves well to replenishment can also benefit from being a pure DTC player. In Branch Basics' case, being a subscription-based brand has helped. Branch Basics currently has around 45,000 subscribers.
While the company doesn't have any immediate plans to go into wholesale, they aren't entirely against it either.
"If our goal is to be a household name, it would be hard to justify never going into retail," Branch Basics' Evans said. "But as long as we're growing our community the way we are directly, we would rather our product not get lost on the shelves."