'We aspire to be a mini version of Pernod Ricard': Amass CEO on how he plans to build Winc into its spirits business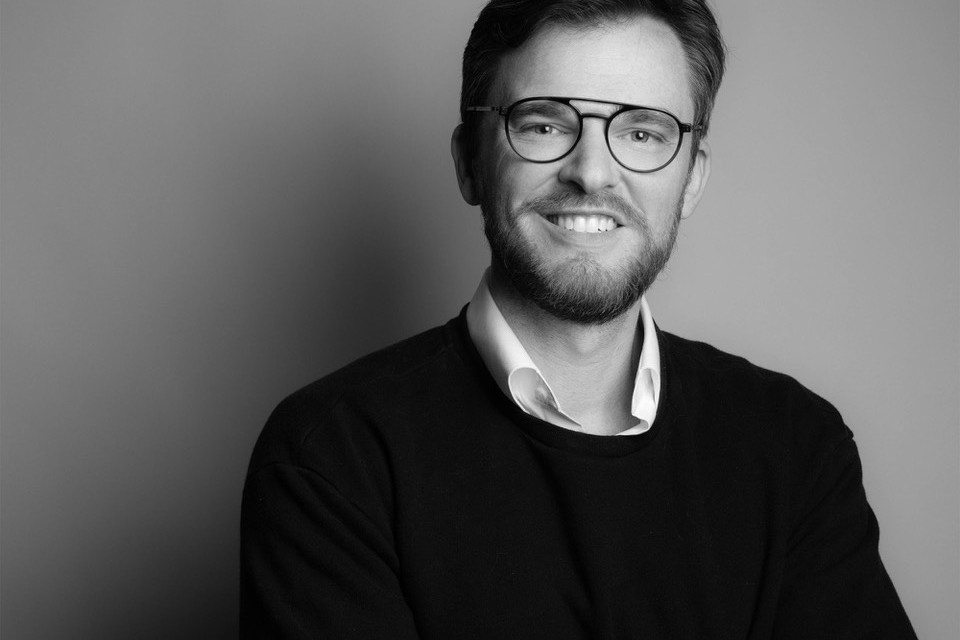 Amass Brands
In late January, spirits company Amass announced that it had acquired the operating assets of online wine club Winc for an undisclosed figure — just weeks after Winc's bankruptcy filing. 
Amass Brands Group's founder and CEO Mark Thomas Lynn said that through the acquisition, Amass is adding wine as a new category to its portfolio. As part of the deal, Amass gets ownership of several of Winc's brands, such as its rosé line Summer Water. 
He added that, in particular, Winc's natural wine selection is a fit for Amass's growing beverage platform. Lynn, who was an original co-founder of Winc in 2011 and left in 2014, said the merging of the two digitally-native alcohol startups will form a mini conglomerate of better-for-you beverages. 
When Amass first launched in 2019, it was focused on botanical-infused spirits, starting with the flagship gin — distilled with Ashwagandha and reishi mushrooms, among other adaptogens. Since then, the company also added ready-to-drink beverages, including hard seltzer and non-alcoholic aperitif De Soi, created in partnership with Katy Perry and Creative Artists Agency. In the past year, the group has been on a mission to grow its umbrella of brands, most recently acquiring Gem & Bolt, an authentic Mezcal, also distilled with botanics. 
Amass' own products are currently available at retailers nationwide, and are also stocked at hundreds of bars and restaurants, with plans to add more retailers this year. Amass' products are stocked at 27 Soho House locations globally, as well as in several Michelin-starred restaurants; These partnerships are part of the company's strategy to establish the brand within the hospitality industry.
Lynn said that currently Amass's own growth isn't driven by DTC revenue, and Winc presents another opportunity to scale the group's digitally-native brands into the mainstream. In an interview with Modern Retail, Lynn discussed this latest portfolio expansion, Winc's renewed wholesale ambitions and the merging of the two startups into a new beverage group. This interview has been edited for length and clarity. 
How did the acquisition come about and what are the plans for merging the two companies' operations?
[Winc] came to market looking for a strategic partner to acquire them. We didn't initially set out to have a 363 sale [a sale process under Section 363 of the Bankruptcy Code] or a prepackaged bankruptcy, but that ended up being the best way to get the deal done. As we think about the Winc business, it fits our thesis of digital-first brand building. 
We are fully integrating the companies, and luckily we're both LA-based businesses. That really has helped, along with good rapport with some of the senior Winc leadership prior to the transaction. As an example, Erin Green, who was Winc's COO, has now become the Amass group COO. We also had a few open positions that we actually dipped into Winc's talent pool to fill. We hired about 52 people from Winc through the deal and cut about 20, because ultimately their model was focused on rapid e-commerce growth and that's no longer the case.
How does the acquisition of Winc and its collection of in-house wines fit the group's overall offerings?
We think about the Amass portfolio as it relates to the point of sales and where people are actually discovering these products. Whether it's in the non-alcoholic, RTD or the spirit sections, we want to have some leading brands in each of those categories. And now between Winc, Amass and De Soi — we have about 11 or 12 major products already for sale. 
The core wine brands that we've acquired are some real winners, between Summer Water rosé, Folly of the Beast pinot noir and Chop Shop Cabernet Sauvignon. Then there's also Winc's natural wines portfolio, which is a leading European-focused collection of natural, organic and biodynamic wines. They also acquired Natural Merchants two years ago, and that opened up this whole world of leading producers in Europe. 
What will Winc's consumer-facing business and technology look like?
As we think about building Winc into something that's much more omnichannel, we'll de-emphasize direct-to-consumer's growth at all costs. Instead, we'll spend more time building a much higher NPS for the evangelist customers who really like the product. I think that there's still some great efficiency in the Winc.com business in that there is this cohort of people that want to discover wine and want something that's accessible, dynamic, and that they can re-order each month. We're also preparing the addition of the non-alcoholic products into the DTC channel because we have seen tremendous growth from that trend. We're hoping to launch De Soi on the platform in the coming months, as well as potentially our non-alcoholic spirit Riverine.
While we want to continue to be known as people who understand DTC, it's not the be all end all for building our platform over the next decade. By 2025, we intend to have wholesale be a significantly larger part of the [Winc] business than the DTC side. The technology will be the backbone to our direct-to-consumer platform. We'll have some exciting initiatives that we'll implement over the next few years, including re-platforming and continuing to focus on data and personalized customer relationships. So the Winc platform is an important cornerstone, but it's going to be a smaller part of the overall business. 
Now that you're turning attention to retail, how will you expand all these products across the country?
About three years ago, Winc started developing a pretty robust wholesale business that has grown exceptionally well, and we plan to continue building on it. But there's not a one size fits all for the go to market strategy for each product. Like, we have a non-alcoholic wine launching at Whole Foods nationally this year. That launch looks very different from the way we'd roll out a super premium gin. With spirits, we want to launch on premise first, build awareness and then go into wholesale retail. We're not reinventing the wheel here, but we'll approach each product's expansion depending on market fit.
How do your latest acquisitions fit into Amass Brands' overall growth trajectory?
Ultimately, we aspire to be a mini version of Pernod Ricard, Constellation, or one of the big incumbents — but with a curated cross-category portfolio with a bent of better-for-you. The whole portfolio has to be on trend and fit into the broader theme of wellness and better-for-you in some way, shape or form. Whether that's with Summer Water because it's sugar free, or with our mezcal because it's infused with plants and botanicals. In short, we're not just going to come out with a straight whiskey tomorrow. 
We're also very focused on running a net income positive business and we are willing to sacrifice a little bit of growth to build these brands more sustainably. Our capital partners have a similar stance on this approach, so we're not beholden to a single fund that we need to return capital to in three to five years.