Wayfair & Overstock post losses as furniture industry leans into promotions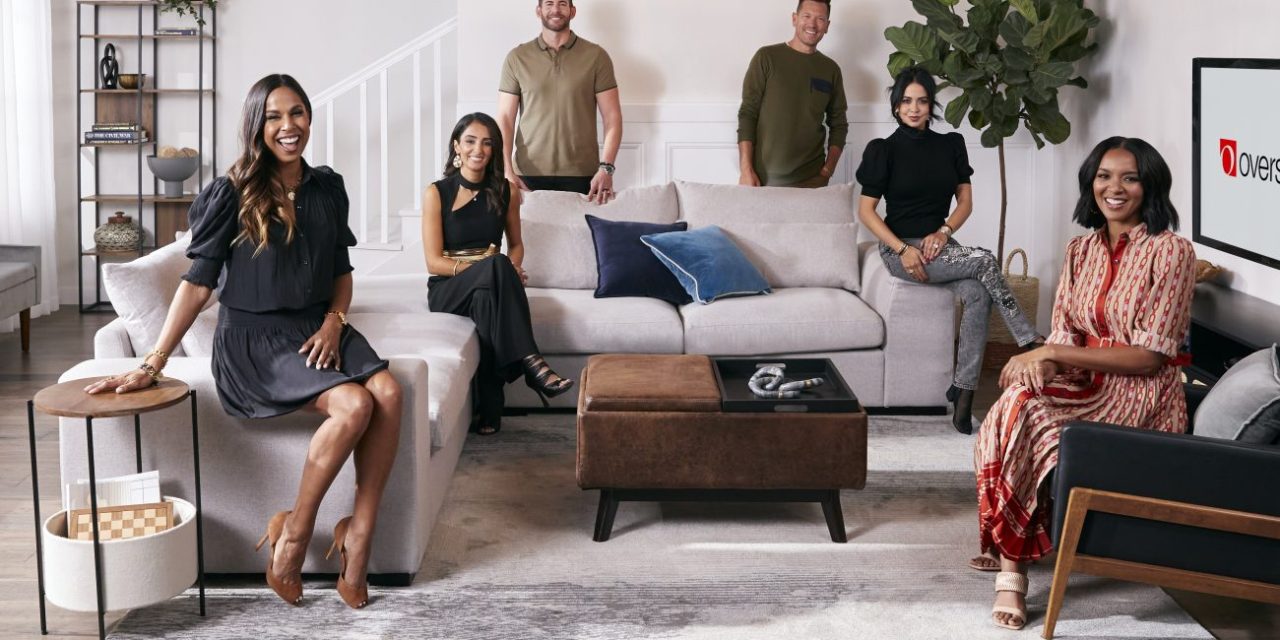 Overstock.com
Online furniture retailers like Wayfair and Overstock reported declines in annual revenue during earnings calls this week as the sector continues to normalize from the high spending seen during Covid-era lockdowns.
But, shoppers are still spending — and holding out for good deals on high-ticket items.
Overstock on Wednesday reported annual net revenue of $1.9 billion, a 30% decrease year-over-year. Though some of the decline may be attributed to the company's move to focus on furniture and phase out other goods, Jonathan Johnson, CEO at Overstock, told Modern Retail that some of last year's struggles came from a heavily promotional environment where many retailers discounted inventory that piled up following delays in supply chains through 2021 and into 2022.
"There were more people that were playing in our space of being low-cost providers," he said. "There's Walmart and Target, liquidators that don't worry about gross margin, which means we're competing like-to-like products where we usually win on price. That was tough." 
Wayfair on Thursday reported that its 2022 net revenue was $12.2 billion, down almost 11% from the year prior. CEO Niraj Shah called 2022 "a challenging year for our industry in more ways than one," with a reported net loss of $1.3 billion and 5 million fewer customers. It laid of 10% of its workforce in August and is on a hiring freeze. 
Shoppers, Shah said, are being "more deliberate" about their spending.
While individual companies may be still be adjusting from the explosion of sales during the lockdown era of the pandemic, the overall sector has yet to see a steep decline. The month of January 2023 saw $12.2 billion in seasonally-adjusted furniture and housewares sales, a record high and increase of about 4% from a year prior, according to U.S. Census Bureau figures. 
Brad Jashinsky, director analyst at Gartner, said the furniture sector is experiencing a marked change from the boom times of mid 2020 and into 2021. But it's hardly a standstill, with some retailers are seeing sales stay flat or rise; La-Z-Boy, for example, reported third-quarter earnings of about $573 million — roughly equal to a year before.
"In 2020 and 2021, if you were in furniture and you had inventory, you were doing amazing," Jashinsky said. "I think now we're going back to where we were pre-pandemic, where some companies are doing well, some are doing OK and some are struggling." 
Jashinsky said performance may come down to demographics, with higher-ticket brands taking less of a hit. La-Z-Boy's CEO Melinda Whittington said during the earnings call the brand's strategy of catering to the "middle consumer" has helped the company buck the trends.
"Inflation is going to play such a huge role, especially for the half of the industry that is really focused on lower to middle income [shoppers]," Jashinsky said. "As the costs of essential goods continue to rise, it's going to really hit those retailers in particular that that are focused on that market."
But for now, it's the sales events that will keep those value-driven shoppers coming back. Wayfair's Shah called the current promotional environment "marketing phenomena." Suppliers can price aggressively because they have an excessive amount of goods, while customers reading headlines about a turbulent economy and may be holding off on big purchases.
In response, Shah said these customers are quick to jump on a sales event, which provides "great value" for Wayfair. Many of these customers also still have savings — as of December 2022, U.S. residents were sitting on $637.5 billion of savings. 
"The sale event gives them both the curiosity — 'come check it out' — and then the permission to buy it because the value won't last," he said. "And so I think that environment will last for a period of time based on, effectively, how the headlines play out. It's a period of time based on the psyche out there."
For Overstock's part, Johnson said the plan for 2023 is to gain market share back that was lost to this promotional environment. The brand plans to promote its mobile app, add SKUs and bolster its loyalty program with a new rewards-based card partnership with Citi.
Johnson said activity at Overstock has peaked up during promotional events like Labor Day, Cyber 5 and President's Day. 
"Customers have money, but maybe not as much as before. So they're being careful with their pocketbooks. When they feel a deal is there, they're ready to buy," he said. 
He anticipates that the brand could start seeing increases in overall sales in the second half of the year as competitors empty out their warehouses and the promotional environment potentially fades.
"This is a year for us to, first, slow the shrink. And I think you'll start to see that second quarter and beyond, and then get back to growth," he said. "We gave up market share in 2022. We need to take some back and I think we can take some back 2023 and be profitable while doing it."