The case for and against custom apparel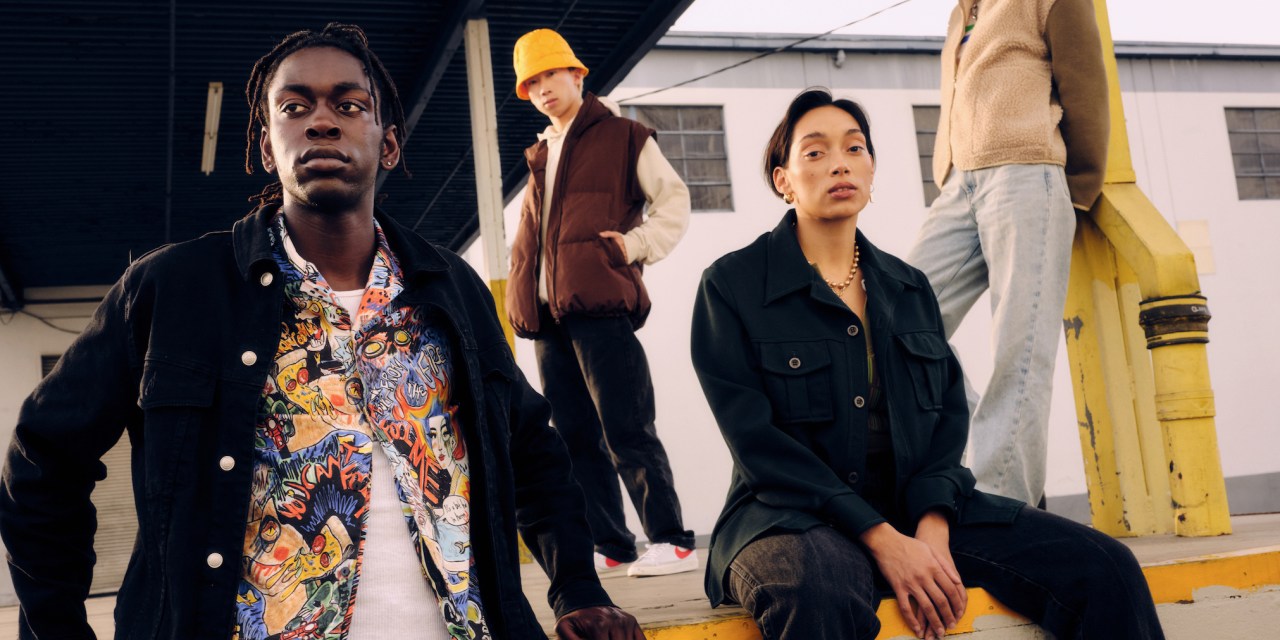 Unspun
The fashion industry is often denounced for its contributions to global waste problems: the World Economic Forum says the industry produces 10% of all carbon emissions, while 13 million tons of textile waste comes directly from manufacturers themselves, according to the California Public Interest Research Group. But some direct-to-consumer apparel brands are looking to cut a new way forward by offering custom-made apparel that can be ordered online.
Whether it is through 3D scans or measurement-based customizations, brands are coming up with a variety of unique methods to size customers from the comfort of their own homes and sell them a made-to-order product. 
Retailers like Unspun, Laws of Motion, RedThread and Measure & Made are using new technology to measure an individual customer virtually in hopes of creating the perfect fit. Other companies like eShakti and Azazie work by having customers input their measurements. 
And while the mission of these companies may seem laudable, there's a steep learning curve for both companies and shoppers before these companies can scale. The fashion industry is littered with example brands that have previously tried and failed to bring custom fashion to the masses. Getwear folded its custom jean company in 2015. Australian custom shoe brand Shoes of Prey, for example, shuttered in 2019. And, British cycling gear brand Rapha shut down its custom division in 2021.
Here, Modern Retail breaks down what's spurring success for custom DTC brands, and what they're up against. 
For: Lack of inventory prevents unnecessary waste
The convenience of e-commerce has yielded new habits for trying on clothes: customers can order multiple sizes and colors of an item to try on, selecting the best fit and returning the rest. But these orders have meant higher return rates, which not only produce inventory headaches for retailers but can lead to unnecessary waste.
Beth Esponette, co-founder of custom denim company Unspun, was dismayed by the waste she saw while working in the fashion industry. There were "way too many garments" being manufactured that may never make their way to a customer's closet, she said, compared to the days when people's parents or neighbors might tailor them new clothes.
Esponette and Kevin Martin co-founded Unspun in 2019.
"We started asking the question, 'How can we build on demand? How can we use technology to bring us back to how we did things before?'" Esponette said.
The brand launched with physical locations in San Francisco and Hong Kong where customers would use a body scanner to get customized measurements for a pair of high-quality custom jeans. But the pandemic halted expansion plans, and Unspun pivoted to e-commerce by creating an iPhone app-based measurement tool instead.
Unspun's Martin said the company is on track to double its sales year over year in 2022 for the second year in a row. He said he sees potential for growth in the custom industry because not only is it more sustainable to have less industry, but it could be less costly without the expense of hauling and housing inventory.
"I could see brands leaning more into that because it is more clearly aligned between the unit economics and the production side of it," he said.
Carly Bigi, founder of custom women's apparel brand Laws of Motion, sees made-to-measure apparel as a way to create less waste in the fashion industry by cutting out inventory. Products are made to order and delivered within 10 days. 
"On-demand supply chains are a direct solution that are measurable and have meaningful impacts on our planet," she said.
Against: Price points may be prohibitive for all shoppers 
At Unspun, custom denim prices are at more than $200. But Martin said the brand intentionally wanted to position itself in the same price bracket as other premium denim brands — which was an $8.5 billion industry in 2021, according to analysts at Research and Markets.
"Though we're about the same price, we're a completely bespoke custom pair for you versus an off the rack size," he said.
The brand also partners with manufacturers who commit to paying employees living wages, Martin said.
Galina Sobolev is the chief marketing officer at StyleScan, a software company that lets brands show customers clothing and jewelry on models of different sizes, heights and skin tones. Clients include London-based designer Natasha Zinko, apparel brand Royal Revival and jewelry brand Millianna. While custom clothing has a long history, especially in men's suiting, it isn't in everyone's budget, she said.
She said that brands who can market clothing with a visual tool like StyleScan can provide better fit precision and lower return rates without becoming a custom-sizing operation; the software starts at $66 a month, she said.
"In a dream world, we would all love to have a tailor from [London's] Savile Row come make us our custom suits and dresses. Your average consumer doesn't have that option," she said.
For: Size inclusivity and accuracy for customers
At Laws of Motion, the company uses an artificial intelligence-based fit system. It scans more than 1,200 sizing options before selecting one for a customer based on a fit quiz and photo analysis. Compared to traditional sizing, the options run from double zero to 40, Bigi said. Customers can get a 100% refund if the product isn't a fit. 
"It's personalization at scale," Bigi said.
Following a nine-month test pilot this year, the five-year-old brand also now aims to license out this technology to other apparel companies.
And while it's common for brands to have a size guide that shows shoppers how a piece might fit them, Bigi said such tactics are meaningless if the size doesn't exist for the customer. 
"The ability to produce those sizes on demand allows them to eliminate inventory risk, mitigate deadstock risk, and only produce what the customers are ordering," Bigi said.
At Unspun, the main goal is to provide the most precise fit for the customer, Martin said. 
Return rates at Unspun are five to six times less than standard sizing denim companies, Martin claims because the product is built for the customer. The returns that are processed are more likely to be about style or color than fit.
Customers are also getting a pair of jeans that fit their unique shape, which might not be true for traditional sizing, Martin said.
"There are so many different ways a 30-inch-waist could be shaped, and all of those different shapes totally change the fit," Martin said.
Against: A new learning curve for shopping behaviors 
One of the toughest hurdles to custom fashion is getting customers to change their behaviors.
At Unspun, Martin said there's a focus on customer education to make sure people understand the process.

"What we're doing is new," Martin said. "This isn't the same as going into a store and pulling something off. We have to explain how this works, we have to explain, what it is, we have to clarify what it isn't."  
Esponette added that while "it is a hurdle to jump over," the company employs a customer service team to help new shoppers figure out the technology. But word of mouth is just as — if not more — helpful, she said. 
"Once someone has done it for the first time, and then they tell their friends, those people have no problem because they are able to communicate it through their friends," Esponette said. "And so that's kind of where we're most successful. But I think if someone's brand new to it, it just takes a little bit of time to understand."
The company has also made iterations to its customer process. For example, an early version of Unspun's technology required customers to pick certain design elements of the jeans like what color thread to use. But such design-specific detail proved overwhelming to some customers. Now, customers just have to choose a color and a style, like bootcut or skinny, for their product. And while they can make further customizations, there's automatic options for rise, thread color and hem length.
Other customer brands, too, have learned offering too much choice can be a limiting factor. Shoes of Prey aimed to allow customers to design their own shoes. But it shut down in 2019 after 10 years in business after it began eyeing mass-market consumers.
"We learnt the hard way that mass market customers don't want to create, they want to be inspired and shown what to wear. They want to see the latest trends, what celebrities and Instagram influencers are wearing and they want to wear exactly that — both the style and the brand," co-founder Michael Fox wrote in a Medium post.
Unspun's Esponette is also cognizant that there may be boundaries for the industry. But for denim, where many customers may struggle finding an off-the-rack pair that fits their body in the right ways, it can help create a better product that leaves the customer feeling good about themselves, Esponette said.
"I think there will always be products that won't be custom, they'll just be off the shelf. And that's fine," she said. "But for certain products, it really makes sense."