Retailers are upping theft prevention tactics at the expense of the shopping experience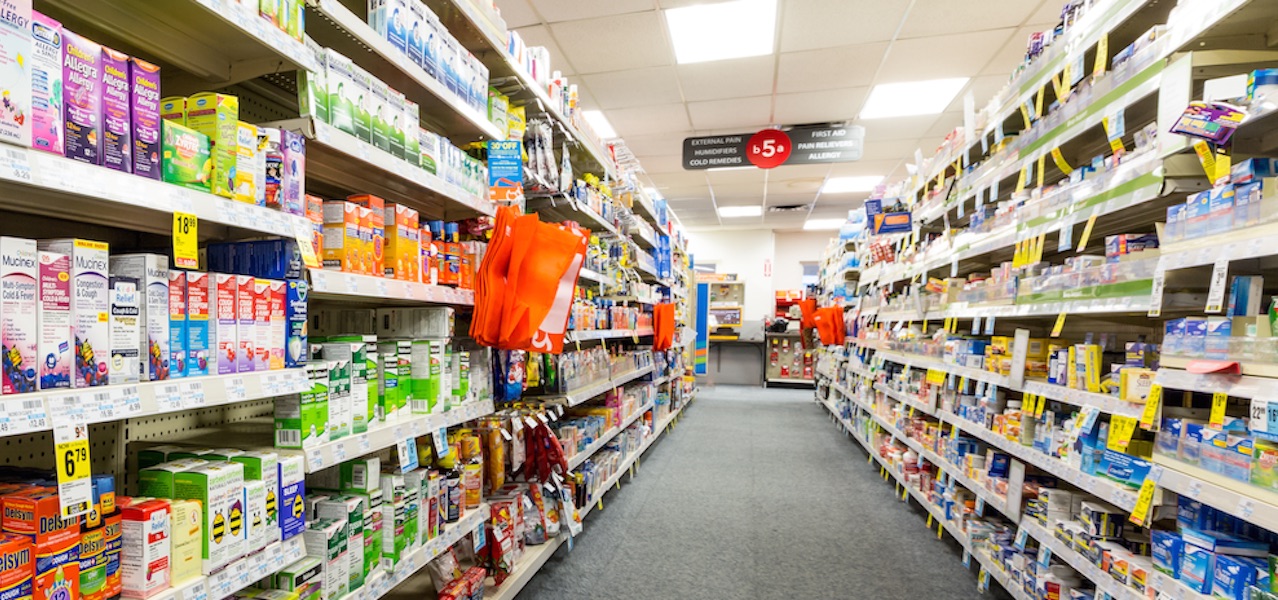 Retailers' big push towards combating in-store theft could be a step back for seamless shopping experiences.
Retail theft has ballooned to a $94.5 billion headache for the industry, according to a survey from the National Retail Federation estimating the total inventory shrink, and as losses mount, retailers are struggling to strike a balance between preventing theft and providing a smooth in-store shopping experience. Retailers like Walmart and CVS have been locking up more goods to fend off retail crime — even on lower-priced items like batteries, makeup and cleaning products — while others like Walgreens have closed locations due to theft. People have begun taking notice to these retail store changes; a TikTok video with nearly 3 million views from @partywithtal criticized Walmart for putting a lock on mascaras worth less than $10.
"By adding these, let's call them barriers or hurdles or checkpoints, it is going to create a slightly more bumpy, less convenient customer experience," said Karthik Easwar, an associate teaching professor of marketing at the McDonough School of Business at Georgetown University. Methods that allow retailers to offer convenience and protection can be very cost-prohibitive, he added. "Once you start saying we're going to put band-aid [solutions] on, it's going to create pain points, flaw points, things of that sort."
In the viral TikTok video, after asking for the mascara to be unlocked the Walmart associate proceeded to put the product in a plastic security box before handing it to her. "Stores are making in-store shopping a terrible experience," wrote one commenter on the video.
Growing retailer outcry
Retailers, however, say that theft is becoming a more urgent problem.
In Target's most recent earnings, executives said that organized retail theft drove $400 million in additional profit loss. 
"Along with other retailers, we've seen a significant increase in theft and organized retail crime across our business," Brian Cornell, Target's CEO, said during a call with investors and analysts in November. "As a result, we're making significant investments in training and technology that can deter theft and keep our guests and store team members safe." 
Shoplifting not only slims down margins but it also skews retailers' expectations and causes associates as well as shoppers to feel unsafe. For example, the average thief steals $2,000 worth of goods from CVS in just two minutes, Ben Dugan, CVS Health's director of organized retail crime and corporate investigations said in a congressional testimony in 2021.
Easwar said that some retailers resort to raising prices in order to absorb the losses. For instance, Walmart CEO Doug Doug McMillon told CNBC in December that if theft continues, the company would have to increase prices and shut down stores. 
"They could offset those by raising prices to be able to absorb those losses, but that's going to cause another pain point for consumers and damage the business model that they have and the relationship they have with the consumers," Easwar said. As of now, he said many retailers are opting to prevent those losses from happening to begin with.
No clear solution
But finding the right blend of convenience and security is no easy task. 
Several reports claimed that shoplifting was one of the reasons why Wegmans shut down its self-checkout Scan mobile app in September. Social media criticism also brewed last month when a TikTok video that garnered around 5 million views showed Target shoppers struggling to wheel away their carts. The anti-theft shopping carts were made to halt to a stop when it leaves the parameters set around the store — but shoppers found themselves unable to move full carts in the parking lots.
Marc C. Heath, CEO and president of professional security services company MCH Security and Protective Services, said shutting down stores is a common tactic retailers have been using on stores that are often targeted. Heath said that stores where theft frequently happens are tagged as "shrink reduction stores." He added that retailers "will label the store as a location that needs to have extra attention paid to it, whether it's an increase in staffing, additional resources and training for the store staff to prevent thefts."
Sometimes retailers opt to take even more drastic measures. Walgreens closed a number of stores in the San Francisco area back in 2021 because of the high volume of shoplifting cases. But going all in on theft prevention didn't seem to work for the company, either. The company said earlier this month that it could pull back some of its security measures as its losses from theft have declined.
"Maybe we cried too much last year," James Kehoe, Walgreens Boots Alliance's global chief financial officer, said during an earnings call in January. "We probably put in too much, and we might step back," he said about security in the stores.