Showfields has shuttered its original flagship store as part of restructuring plan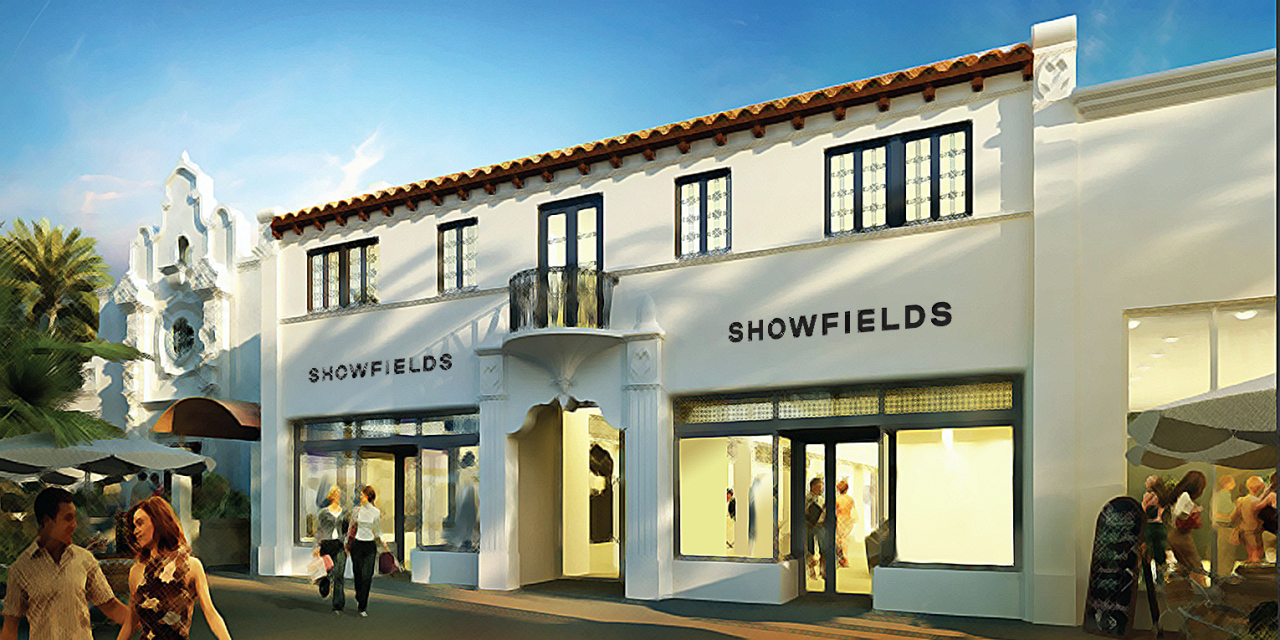 Showfields
Showfields, which dubs itself "the most interesting store in the world," has closed its original flagship location in New York City.
The Manhattan location, which opened in 2018, is no longer listed on the company's website — which now shows Brooklyn, Washington D.C. and Los Angeles to be operating. Additionally, Google and Yelp users reported the store in New York's NoHo neighborhood to be permanently closed. This is the second location the company has closed; Its Miami store, which opened in August 2020, also closed in July.
The shakeup also comes after a couple of years of changes for the business. When the company launched, Showfields billed itself as a brick-and-mortar solution for emerging brands venturing into retail, touting a more convenient and cheaper way to have a physical footprint than opening their own stores. When the pandemic began in early 2020, Showfields pivoted to a more digital approach, which included an app to make browsing more interactive for visitors. Over the past year, the company has focused on working with brands on exclusive events and experiential partnerships. 
The company confirmed the store closure, telling Modern Retail that the last day of operation at the NoHo store was September 14.
Showfields CEO Tal Zvi Nathanel described the sunsetting of the Noho and Miami stores as part of a series of strategic steps the company is taking. "What they both have in common is that both were leases that were signed pre-Covid," Nathanel said. "It's one of the most beautiful buildings in New York and it's painful to leave it." He confirmed that the remaining stores are on track to continue operating. "We are very pleased with their progress and they're going to stay alive."
As for the brands that had displays at the four-story Noho store, the company has been working with those under contract on locating them to other locations in the past couple of months. Some of the brands that appeared at Showfields this year include Viani footwear and dog food startup Ollie.
Showfields was part of a wave of multi-brand retailers that popped up during the height of the DTC boom — along with Neighborhood Good, Naked Retail and B8ta. Showfields' early brand clients included Quip and Frank Body. Over the years, the company raised about $9 million in venture capital to fuel its expansion. Since reopening post-lockdowns, the company has been courting digitally-native brands looking to have a physical presence. According to a 2022 pitch deck obtained by Modern Retail, Showfields told brands that it receives an average of more than 18,000 monthly visitors, at the New York City and Miami locations. 
The Manhattan closure also comes less than a year after Showfields opened two new stores. It opened a Brooklyn location in Williamsburg in November 2022; one month later, Showfields announced that it had signed a 10-year lease for a D.C. store located in the trendy Georgetown neighborhood. 
Showfields isn't the only department store startup to face challenges in the pandemic era. In late 2021, Naked Retail closed its New York City shop, after moving to a bigger location and revamping the design in October 2020. This was followed by B8ta shuttering its U.S. operation in 2022 after a deal with its landlords fell through.
Nathanel said the company will lay out the full plans in the near future, saying that like other retailers, Showfields is going through challenges. "If retail was not hard, then everybody would have done it," he said.