How Rent the Runway is building out its resale business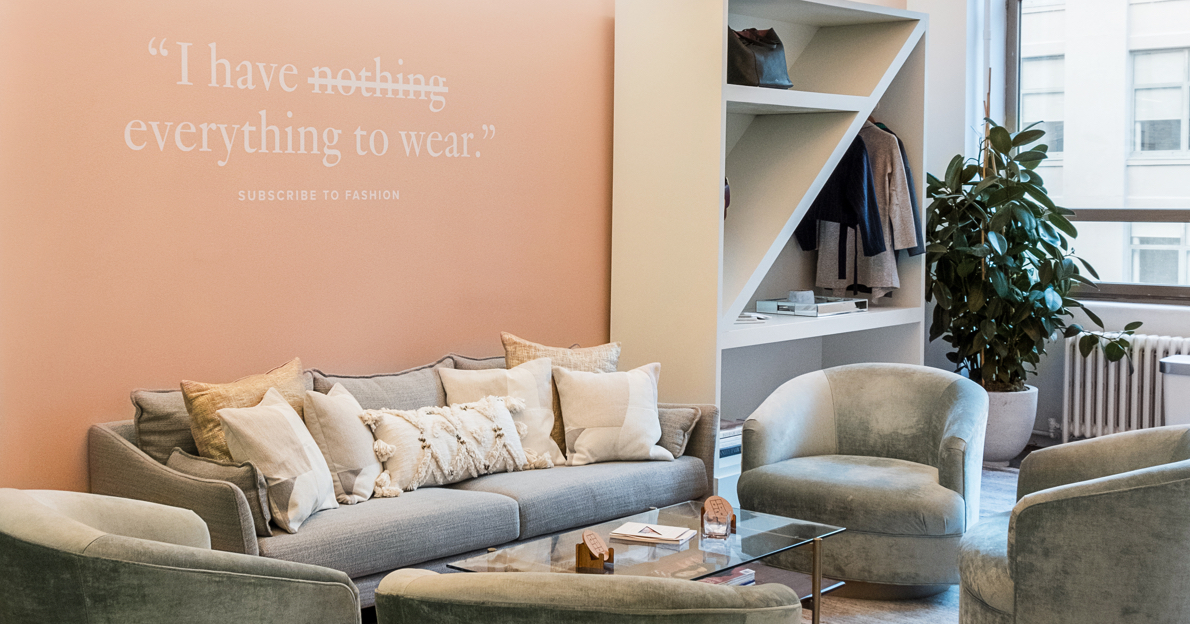 Rent the Runway
After getting its start as a rental business, Rent the Runway is getting deeper into resale. 
Last week, the company announced a new partnership with off-price department store Saks Off 5th, in which the retailer will start selling pre-worn Rent the Runway clothes on its website. 
As one of the retail brands that was most negatively impacted by the pandemic, Rent the Runway has been on a recovery path for the past two years. With formal events back in swing, the company — which relies mostly on recurring rental subscriptions for its revenue — has been trying to lure customers back to renting designer clothes. But the now-public company is also trying to rebuild its business model to go beyond monthly rentals, with resale being a major focus since last summer, when the company first started letting anyone buy pre-worn clothes from Rent the Runway. 
Betting on a broader customer base with more flexible rental and resale is a big pillar in Rent the Runway's post-Covid recovery strategy. Of the decision to go into resale, Rent the Runway's co-founder and CEO Jennifer Hyman, told CNBC last year that it's "another engine of growth and a fuller realization of our value proposition." 
In its 2022 first-quarter earnings, Rent the Runway said active subscribers jumped 82%, and it doubled revenue year-over-year, to $67.1 million. However, Rent the Runway is still consistently losing money, reporting $42.5 million in losses during the period ending April 30, as compared to $42.3 million during the first quarter of the year 2021.
For Rent the Runway, the deal with Saks Off 5th further builds on the rental service's goal of getting more out of its inventory and giving customers more ways to shop. With this partnership, Rent the Runway customers now have the option of renting clothing on an à la carte or subscription basis, or shopping resale items from either Rent the Runway or its retail partners.
"This partnership with Saks Off 5th bolsters and reinforces Rent the Runway's mission to introduce an even wider audience to the immense value–both environmental and financial–of pre-loved fashion," said Hyman in the announcement. "Whether renting or shopping resale, the secondhand economy is a critical part of creating a more sustainable future for our industry."
Rent the Runway has had a resale component starting back in 2016, when it began giving subscribers the option to purchase items they rented and already had at home, a company spokesperson told Modern Retail. Saks Off 5th isn't the first off-price retailer Rent the Runway has partnered with. In the beginning of 2020, the company launched a limited-time program selling pre-worn items at select Nordstrom Rack locations. Then, last summer, the company made pre-worn clothes available for sale on its site, even to customers who didn't have an existing Rent the Runway subscription. 
In turn, this partnership with Saks Off 5th "is a continuation and expansion of that existing strategy," according a Rent the Runway spokesperson. "We view this as an opportunity to reach a highly qualified potential customer base and introduce them both to the quality of our inventory and the benefits of shopping pre-loved," 
Partnering with a traditional retailer like Saks Off 5th allows Rent the Runway to reach customers who may be hesitant to sign up for another subscription. As inflation continues to impact discretionary spending, Americans are pulling back on subscriptions. According to the new Subscription Commerce Conversion Index by PYMNTS and sticky.io, younger shoppers have especially been on a subscription cancellation streak in the past year. According to the survey, 17% of Gen Z canceled subscription services due to cost, followed by millennials at 16%.
Meanwhile, resale platforms are positioning themselves as a go-to option for shoppers looking for deals. By growing its resale offerings Rent the Runway can better compete with resale platforms like TheRealReal and Fashionphile, and potentially take market share away from these luxury resale players.
According to a Saks Off 5th representative, the retailer is promoting the partnership online and through organic social channels. 
Chris Ventry, retail and consumer lead at SSA & Company and author of "Tech-Turbocharged Thrift Has Only One Way to Go," said the move makes sense given the challenges subscription rentals face. "Having this presence also helps Rent the Runway counterbalance the challenges we've seen more broadly, where masses of consumers are making the decision not to renew subscriptions," he explained.
He also noted how expensive acquiring new customers has likely become for the mostly digital operation of Rent the Runway. "So in addition to opening the top of the funnel, it's important for Rent the Runway to drive repeat conversions of their existing customer base."
With sustainability an ever-increasing consideration for consumers, particularly among younger customers, Saks Off Fifth gets a halo effect from Rent the Runway," Ventry added. "Meanwhile, the Saks shopper — whether Off 5th or the full price locations — is already a purchaser of pre-owned clothing and accessories."
For Rent the Runway, selling already-rented inventory at third-party retailers is "a way to expand business and increase consumer awareness," Ventry said.