Earnings
// August 31, 2022 ■ 3 min read
Pet retailers cut revenue guidance amid inflation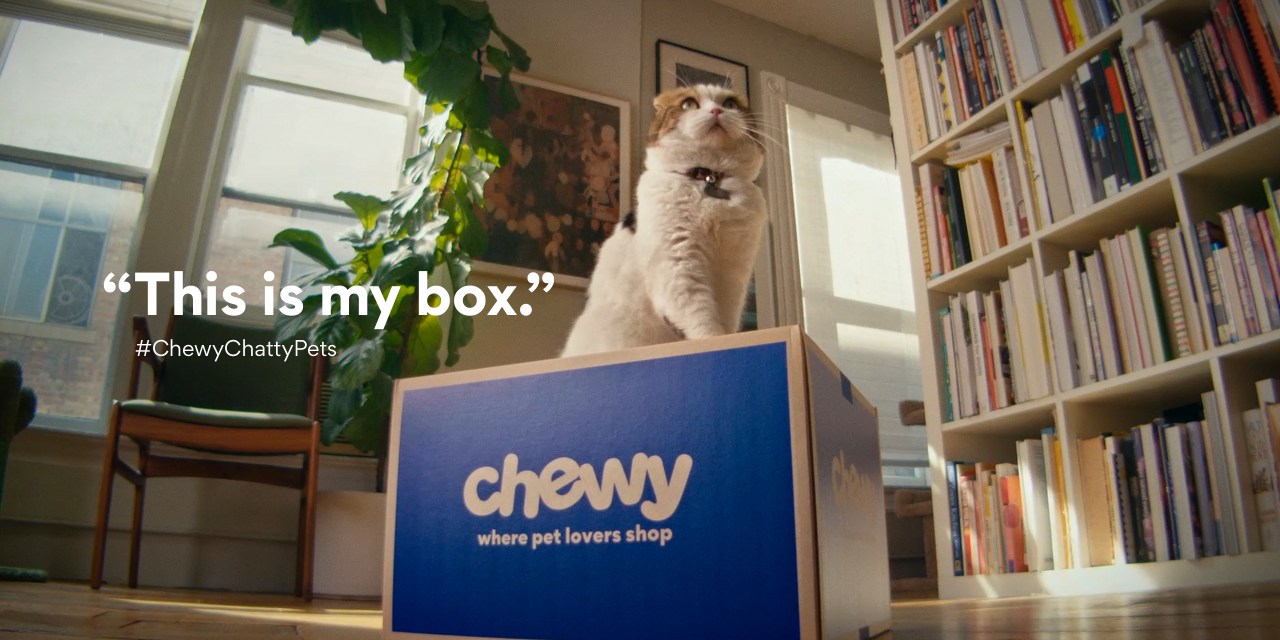 Chewy
The pandemic's pet spending boom may be tapering off — and retailers are feeling the heat. 
According to the latest batch of pet company earnings, sales in the pet industry are a mixed bag. The downward trend comes after a couple of years of strong growth, thanks to pet parents splurging on their animals and the rise in pet adoption.
On Tuesday, Chewy reported posted its $2.43 billion in revenue, missing analysts' expectations of $2.45 billion. The company also lowered its full-year revenue guidance. Chewy added 413,000 new customers and recorded a $22.3 million profit. While competitors like Petco and Petsmart have cut their revenue expectations, for now, Chewy's digital subscription program is fending off some concerns about slowing revenue growth, due to its recurring nature. 
"We are proud of our second quarter 2022 performance and ability to deliver double-digit topline growth and margin expansion in a rapidly evolving macro environment," said Chewy CEO Sumit Singh in the earnings release statement. Singh also credited the company's growing Autoship business for its position "in the recession-resistant pet category."
Chewy's slowing sales show some weakness. However, the company's focus on food and consumables have it faring better than its competitors. Despite its chief executive calling the pet category "inflation-proof" earlier this year, last week Petco reported softer quarterly sales and slashed its full-year guidance. The company's revenue for the period hit $1.48 billion, up from $1.43 billion last year. But profitability was down, with net income coming in at $13.5 million — down from $75.1 million year-over-year and missing analysts' expected figure of $59 million. On the earnings conference call, Petco CEO Ronald Coughlin told analysts that the company is "taking a cautious projection for the time being, given the economic uncertainty." 
Chewy executives said during Tuesday's earnings call that they now expected full-year revenue to be between $9.9 billion and $10 billion, representing between 11 and 12% year-over-year growth. Previously, Chewy was forecasting full-year revenue to be as much as $10.4 billion.
Still, Chewy has also been trying to diversify beyond their core products – and has been building out its pet health care offerings as a means to drive sales. 
Jonah Ellin, Chief Product Officer at 1010data, said that Chewy's subscription business is likely helping the company retain loyalty compared to other pet retailers. Currently, over half of Chewy's sales come from subscriptions. This pattern is especially important at a time when shoppers are looking for savings alongside convenience, Ellin said.
While many people have traded down on brands to save, the trend is not being mirrored in the pet category, Ellin explained. He also noted that pet food's purchase frequency is considerably less often than typical grocery shopping. 
"Having a pet itself is a bit of a luxury, and these days pet parents are not cutting back on consumables," said Ellin, which largely drives Chewy's business. Products like shampoos and treatments also fall under consumables. "If there is going to be a pullback, it's going to be on luxuries like toys and other accessories," Ellin said.
Get the latest news and analysis with the Modern Retail daily newsletter. Sign up here.