Earnings
// February 9, 2023 ■ 3 min read
PepsiCo's continuous price hikes are affecting sales volume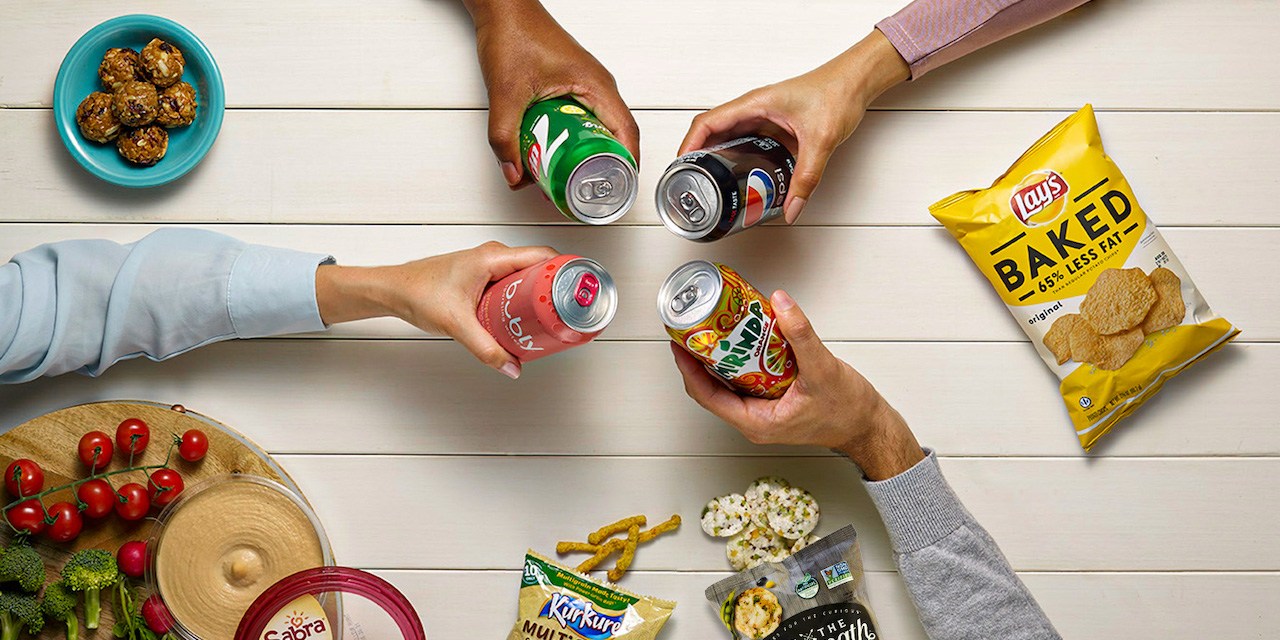 PepsiCo
PepsiCo's price hikes have helped the company beat revenue expectations in 2022. But that came at the expense of dropping demand.
The CPG giant reported 2022 fourth quarter and full-year earnings on Thursday. The report highlighted PepsiCo's ability to rack up sales through higher-priced products, with quarterly revenue hitting $28 billion, beating Wall Street's expected $26.84 billion.
PepsiCo reported a 14.6% organic revenue growth in the fourth quarter, which excludes acquisitions and divested assets. This was the company's fifth consecutive quarter of double-digit growth, with many of Frito-Lay's biggest brands — like Doritos, Cheetos and Lays — recording double-digit sales growth in 2022. Quarterly net income came in at $518 million, down from $1.32 billion the previous year. The performance is nothing new for PepsiCo, which has benefited from increasing retail prices over the past year. But much of the revenue and profit growth came from PepsiCo's higher prices, as opposed to volume growth. 
Sales volume across several brands was down this past quarter. For instance, demand dropped 7% for Quaker Foods North America and 2% for PepsiCo's North America beverage segment.
Chairman and CEO Ramon Laguarta said this year the company will continue to "focus on driving growth and winning in the marketplace while developing advantaged capabilities to fortify our businesses for the long term." For 2023, Pepsi said it expects 6% increase in organic revenue, and plans to hike prices again. 
The slowdown in units sold is indicative of a number of factors, including shoppers buying less or switching to cheaper brands such as private labels. 
Sue Ecklin, the North American consumer products leader for Infosys Consulting, said "[PepsiCo is] raising prices even though demand is stagnant across many segments." She added that while big CPGs were able to ride that strategy during the pandemic's high demand and supply chain disruptions, customers now have price increase fatigue.  
Ecklin said that with inflation somewhat subsiding, CPGs have to scale back reliance on passing the cost onto shoppers. "What I think they need to be doing is maximizing their brands' potential by streamlining the price structure," she added.
"Right now, Pepsi is cleaning house and right-sizing products," Ecklin said. At the same time, PepsiCo is cutting costs across operations. In December, the company announced its plans to lay off hundreds of corporate employees across several offices, including New York, Chicago and Plano, Texas. 
Ecklin also pointed to some bright spots in PepsiCo's portfolio, especially among the newer better-for-you products that are showing promising growth. Pepsi Zero Sugar, for example, saw volume increase by 26% during the fourth quarter and will have an American formula relaunch this year to get closer to the European version. This weekend, Pepsi has two Super Bowl commercials featuring Pepsi Zero Sugar.
"Revenue increases from raising prices are expected, but there's only so much you can do with that in the long run," Ecklin concluded.