Earnings
// February 9, 2023 ■ 4 min read
New Under Armour CEO faces inventory pileup as she's tasked with redefining the brand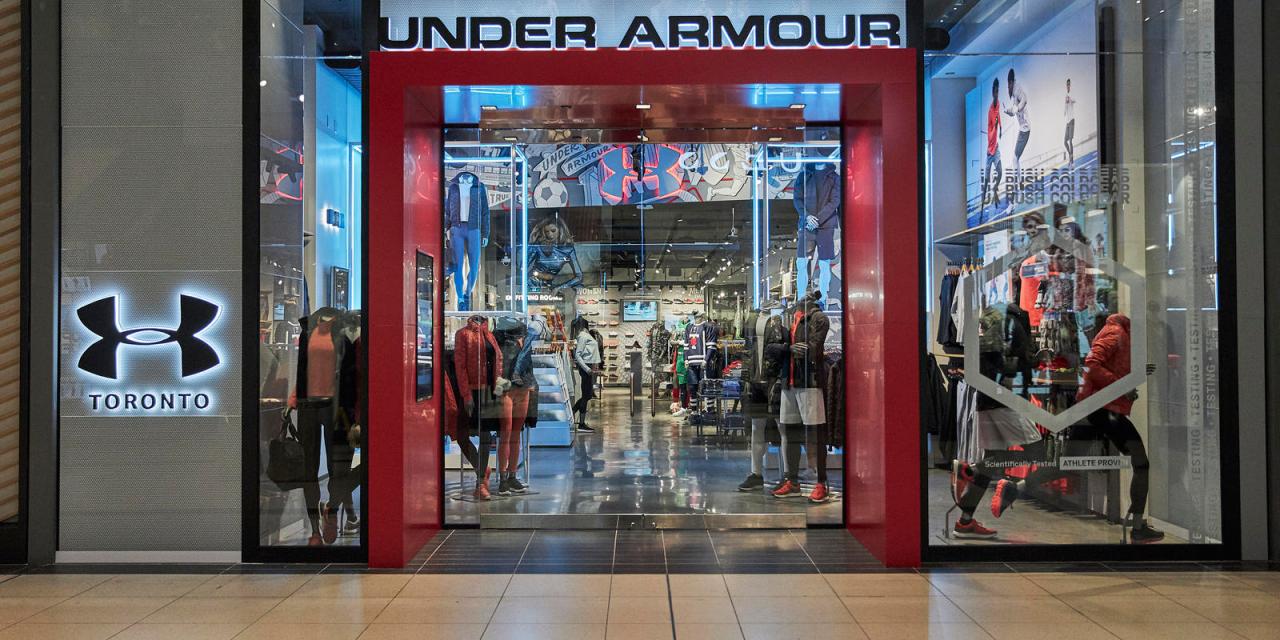 As Under Armour's new CEO Stephanie Linnartz prepares to take on the job by the end of the month, she will have to navigate an operating environment riddled with excess goods and a slump in consumer spending. 
Under Armour's inventory rose by 50% to $1.2 billion in the third quarter, even after running discounts and promotions during the quarter. Under Armour was able to grow its revenue by 3% year-over-year to $1.6 billion in the quarter, but its gross margin slid 650 basis points to 44.2% compared to the previous year. Although its international revenue grew 14% to $527 million, Under Armour's North America revenue was down 2% to $1 billion compared to the same period last year. 
The third quarter painted a much better picture for Under Armour, which experienced weaker periods throughout the year, but inventory issues caused by mismatched demand continue to cloud its earnings report. Under Armour is also facing tough comparisons to the previous year, suggesting people have pulled back spending in discretionary categories. Linnartz, who was responsible for leading Marriott's digital transformation, will have to navigate these economic headwinds and win over more shoppers. Linnartz was announced as Under Armour's CEO in December, and will take on the job starting Feb. 27
"We definitely have seen that the promotional environment went a little bit deeper and we believe it's going to go a little bit longer," David Bergman, CFO of Under Armour, said in a call with investors and analysts. "The consumers are out there. The traffic is reasonable, but conversion is a little bit challenged. And I think that folks are being a little bit more cautious here for a while and so we expect that pressure to continue as we move through this calendar year for a while."
It took around seven months for Under Armour to finally name a new CEO. Linnartz's predecessor Patrik Frisk unexpectedly stepped down in May after holding the CEO role in 2020. Last week, the company also appointed two new members of its Board of Directors, Carolyn Everson and Patrick Whitesell. 
"[Linnartz] needs to essentially find Under Armour's place in the athletic industry, what their specialty is and why a customer will go to Under Armour and not to Nike or Adidas," said Tom Nikic, senior vice president of apparel and footwear research at Wedbush. He added that the current leadership has identified 16- to 20-year-old athletes as its new target audience, a demographic that many in the athletic wear category are already vying for. "It is a very competitive industry with a lot of really, really strong players." 
Under Armour has struggled to differentiate itself in the athleticwear industry over the past few years. Back when Under Armour's founder Kevin Plank was CEO, the company attempted to position itself as technical fitness gear for athletes that want to improve their performance. During Frisk's time as CEO, the company was executing a turnaround plan to strengthen the company's position in the market, which included reducing Under Armour's dependence on off-price.
Shoppers have held back on buying discretionary items like apparel over the past couple of months as many have either opted to save their money or use it for travel. For Under Armour, its apparel revenue for the third quarter dropped 2% to $1 billion and accessories revenue also declined 2% to $105 million. Footwear was a bright spot for the company as the category witnessed a 25% revenue growth to $354 million. 
Nikic said that people are still willing to shop, but only with brands they feel passionate about, which is a status Under Armour should aim for.  
"It's just bloated," Colin Browne, interim President and CEO of Under Armour, said about the company's inventory levels. "Different brands are obviously handling it in different ways. But you only have to go and look on websites to see how many people are running discounts to see how challenging it is."
Given Under Armour's desire to maintain the premium nature of the brand, Nikic said the company has to work on returning back to offering full-priced items and avoid discounting heavily. 
"I think the thing that was most surprising coming out of the earnings call this morning was the fact that they didn't seem overly bothered or overly perturbed by the level of inventory growth they had year-over-year," he said.
The company has also been heavily focused on growing its direct-to-consumer business in recent years. However, this quarter, its DTC revenue was down 1% to $715 million and its wholesale revenue was up 7% to $820 million.
Ethan Chernofsky, vp of marketing at Placer.ai, said that Under Armour's CEO must figure out the right balance between DTC and wholesale. "[Linnartz is] inheriting challenges and opportunities," he said. "Under Armour has been a heavy player within the direct-to-consumer lane. I think it's because they recognize the brand value, they recognize what it allows them to build long-term. How you create that balance [between DTC and wholesale] is gonna be really critical."
Under Armour raised its fiscal year earnings projection. It now expects to report per share earnings of 52 cents to 56 cents — up from its previous expectation of 44 cents to 48 cents.