Modern Retail Vanguard: Sara Ahmed Holman, Bobbie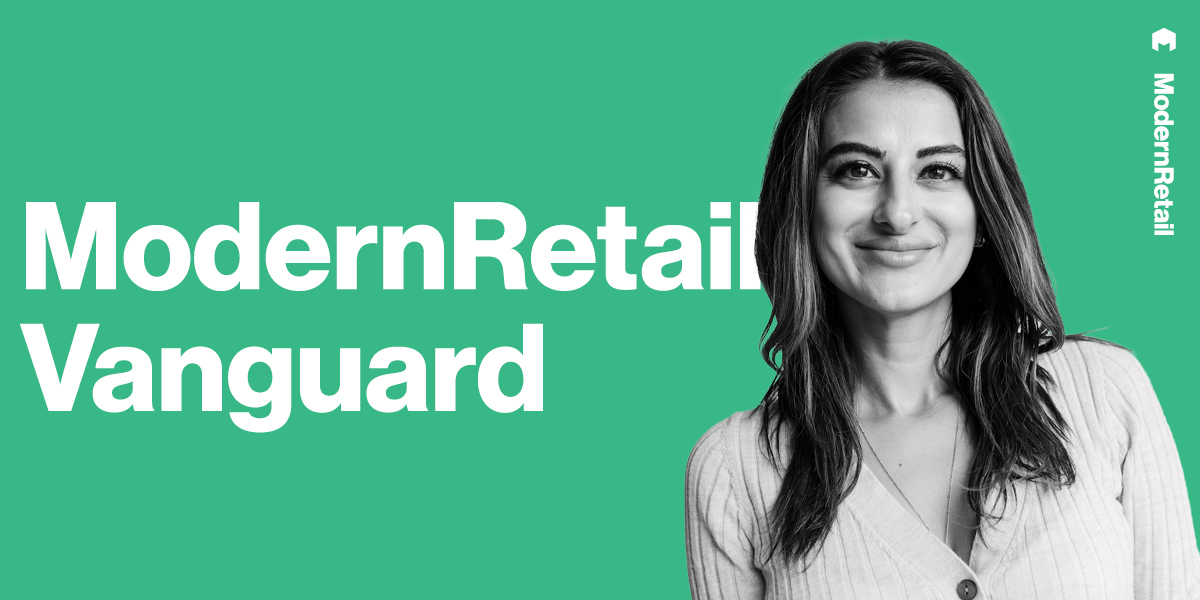 Ivy Liu
The inaugural Modern Retail Vanguard list highlights the behind-the-scenes talent propelling the world's top retail brands. To read more about who else we selected and why, click here.
As U.S. parents experienced a ripple of panic around infant formula shortages in the spring of 2022, Sara Ahmed Holman and the team at Bobbie wanted to make sure that none of their customers had to worry about feeding their babies. The company had thousands of subscribers who received shipments of its organic formula. The company's subscriber base doubled within a week as the shortage worsened. But at the same time, Bobbie was set for its major retail launch with Target.
"You have two choices in a moment like that," Ahmed Holman says. "You can either blow through your inventory, book all those sales, get your name out there. Or you can do what we ended up doing, which was you do right by your customers."
Ahmed Holman joined Bobbie in the company's infancy after multiple roles as a corporate attorney and in the food innovation space. She started as an advisor and came on full-time in August 2021, first working in sales. Her role as vp of strategic growth and innovation now involves working with potential partners for the brand and mapping out ways to grow subscribers.
At the time of the shortage, Ahmed Holman says Bobbie used data modeling to ensure that all of the parents who subscribe to Bobbie would be able to get future shipments. In May 2022, it temporarily stopped accepting new subscribers. And from there, it figured out how much it could ship to the majority of Targets nationwide in July 2022, in order to still make Bobbie available to non-subscribers
The Target launch didn't have as many units as initially planned, Ahmed Holman said. But it also meant that Bobbie subscribers didn't run out of formula. It re-opened to new subscribers in October 2022.
Ahmed Holman credits the quick thinking and customer-centric approach to the moms on staff at Bobbie, some of whom were experiencing effects of the shortage themselves. She remembers driving to stores in her neighborhood to find a specific type of formula for another member of her team. The brand also gave away gift cards to Starbucks so moms picking up formula at Target.
"You see what happens when mothers who are leading a company, who are living the real world experience, really change how they think about what a company's responsibility is," Ahmed Holman says.