Modern Retail Vanguard: Marie Suter, Glossier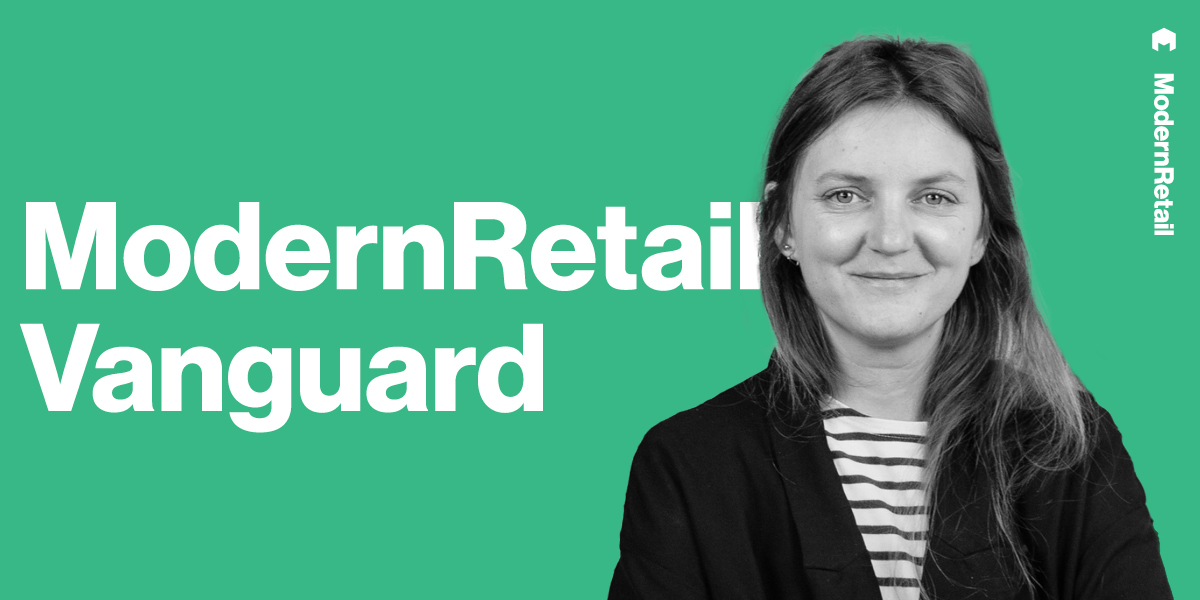 Ivy Liu
The inaugural Modern Retail Vanguard list highlights the behind-the-scenes talent propelling the world's top retail brands. To read more about who else we selected and why, click here.
When Glossier's Brooklyn location opened in November of last year, influencers who came by claimed to be in line for four hours just to catch a glimpse of the beauty brand's signature pink-clad stores.
Marie Suter, chief creative officer for Glossier, is the mastermind behind the company's store designs. She joined Glossier back in 2018, after spending her career as creative director at various magazines, including Teen Vogue and Allure. Suter is responsible for "everything creative," at Glossier, from stickers to campaigns and product packaging. But perhaps her most talked-about project has been the brand's new stores.
Glossier closed all of its stores for nearly two years during Covid, but retail has been a big part of how the brand has recaptured cultural cachet over the past year. Glossier reopened its New York flagship in February and now has 11 stores with the reopening of its Chicago flagship in April.
"I always tell everyone I'm not an artist," Suter says. "I'm a creative in a company and I love guardrails.
Barring the unique qualities of the city they are located in, no two Glossier stores are exactly the same. Its Washington, D.C. store located in the Georgetown neighborhood, for example, is a nod to the city's Union Station and the Air and Space Museum. The Miami Glossier store opened last year in March is inspired by the city's cabana culture and features splashes of hot pink and Florida coral keystone.
It's this unique design, along with exclusives at each location like a Glossier Luggage Tag in D.C. and cellphone-style keychains and stickers in Los Angeles, that keeps store lines long.
Suter, along with her team of roughly 25 people, designs each new store by putting together an inspiration board and doing research on a city's distinct qualities, drawing inspiration from a location's art and architecture.
"Glossier launched with a very specific type of aesthetic. They were all aspirational, very beautiful, etc. If anything, I brought a little bit more realness," she says. "My passion throughout my career has been to make the normal aspirational."
Apart from stores, one of the projects Suter was most proud to be involved in was a campaign in which Glossier became first beauty sponsor for the WNBA, she says.